Keep in Touch
mykoreakr@naver.com

Thailand Headquarters
PIPL2 Co., Ltd.
Add. 1140 Onnut Road, Onnut, Bangkok Thailand, 10250


New York Headquarters
Bedford Hills C&T corp.
Add. 207-06 33rd AVENUE Bayside NY
11361

The foundation of Hallyu Craze: Korea's archetypal culture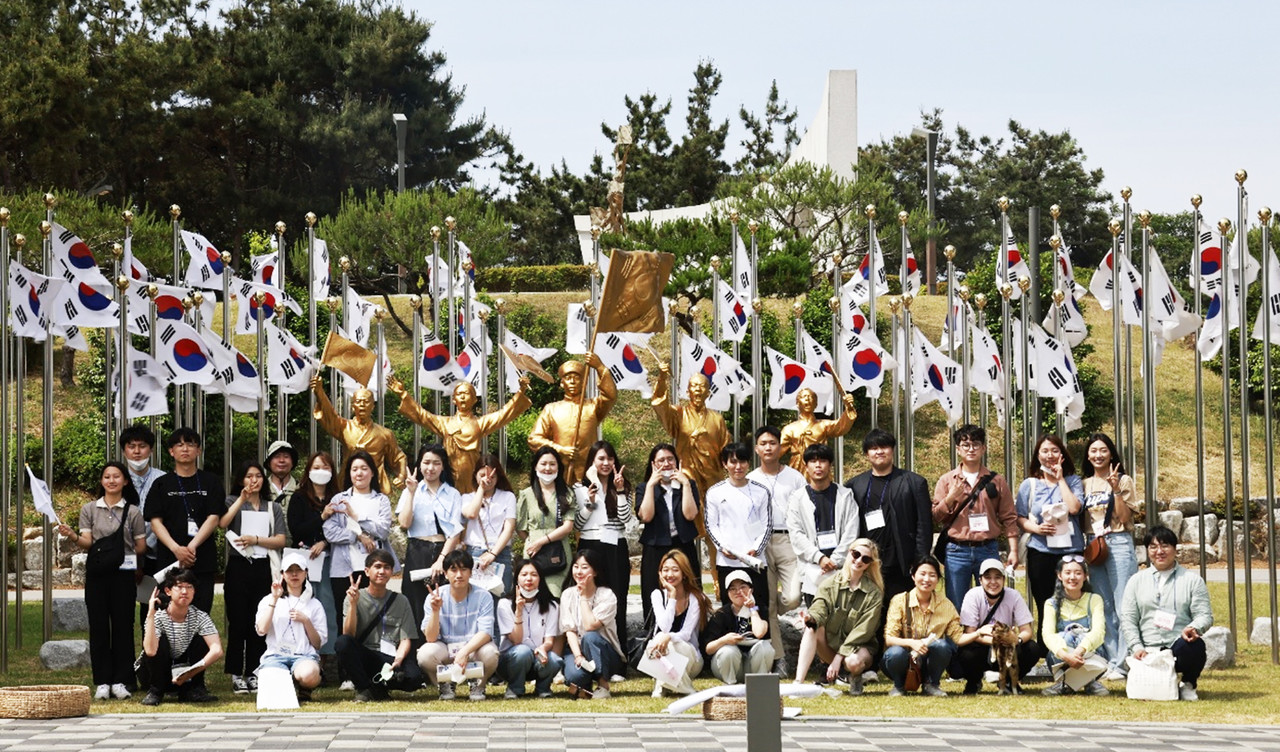 -Hallyu Archetypal Culture Delegation (HACD) starts out from university students
At a time when Korean cultural contents such as K-pop and K-dramas are gaining explosive popularity around the world, there is an organization centered on college students that researches and promotes the original culture of Hallyu. HACD is the new rage.
HACD (with Leader Lee Yeon-ju) is led by young college students. It was made as Korea's popularity has risen a lot after the Hallyu boom and the interest in Korean history has increased not only among Koreans but also among Koreans living abroad and local foreigners. HACD members study the archetypal culture and history of Koreans, the basis for today's Hallyu craze. The organization creates palace and museum tours and starts campaigns to raise awareness about the true face of Korea and distorted history of Korea.
They said that the reason why the Korean wave came into the limelight worldwide was because it contained Korean emotion concepts, values, philosophies, and archetypal culture that people all over the world could relate to. This foundation will be the driving force to create new cultures.
The HACD program has two parts: Season 1 and 2, and members are recruited in December each year. Season 1 is held from January to February. Participants listen to fascinating lectures on Korean history every week, create and post contents like "Card News", and explore creativity in the process of creating it. This program lets them gain a deep understanding of Korean history and feel closer to Korean culture. After completing the course, a certificate of completion is given.
From March to June, in Season 2, a reading session is held weekly for students to read and study original history books. They can fully engage in discussions and fully comprehend the text by giving presentations to other fellow students. After students complete the Season 2 program, they will be accredited as a college student mentor and can acquire a 'Hallyu Youth Ambassador' license.
In addition, as members of the HACD, they participate in various events such as the DHCA International Academic and Cultural Festival, the Gaecheon Culture Grand Festival in November, Museum Tours, Palace Tours, Historical Campaigns and single person protests that raise awareness of distorted history.
HACD's contents are on Instagram(@dhsr.univ) and YouTube(@hansadan). About 140 "Card News" are currently uploaded on Instagram. It has more than 5,000 followers and contents are continuously being created.
Next year, in order to connect with young generations internationally, HACD will hold zoom lectures and seminars for foreigners to inform the archetypal culture of Hallyu with overseas Koreans and Hallyu fans. From January 5th, 2023, the zoom seminar will be held every Thursday.
The way to participate in zoom lectures and seminars that every Hallyu fan around world can join is to search for and follow 'Hallyu Archetypal Culture delegation (HACD) on Instagram. Zoom lecture's address will be updated on instagram. And In case you are an excellent participant in zoom lecture, there will be an oppotunity that you can experience at major historical sites in Korea At this point in time when Korea's wrong history and culture are becoming widely known to the world partly, this news must be a good opportunity for Hallyu fans.
You can apply and attend via the application form on Instagram main profile.
Instagram : Hallyu Archetypal Culture delegation (@hacd.official)
Moving forward, the Hallyu Archetypal Culture Delegation will focus more on YouTube to create content that the younger generation can easily access and gain at least 1 million subscribers. They also plan to make vlogs about the reactions of foreign friends in Korea and overseas and inform young Korean people about Korea's history and archetypal culture. YouTube: @hansadan
* kakaotalk ID : replar5611
* E-mail : replay5611@gmail.com
* Instagram
- @hansadan.official (Korean's ver.)
- @hacd.official (Foriegner's ver.)
* YouTube
- https://youtube.com/@hansadan
<This article was written in Korean and translated into English. Therefore, I would like to inform you that the fact is in the original Korean article.>
※source : 'NewsK' https://newsk.co.kr/1586