Keep in Touch
mykoreakr@naver.com

Thailand Headquarters
PIPL2 Co., Ltd.
Add. 1140 Onnut Road, Onnut, Bangkok Thailand, 10250


New York Headquarters
Bedford Hills C&T corp.
Add. 207-06 33rd AVENUE Bayside NY
11361

Ministry of Foreign Affairs confirms Overseas Koreans' Office as Incheon City
Chung Il-young, National Assemblyman, to Songdo International City, the final destination of the Overseas Koreans' Office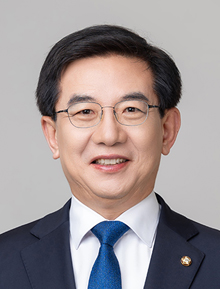 The launch location of the Overseas Koreans Office under the Ministry of Foreign Affairs, which will be established thanks to active efforts by Incheon City and Incheon politicians, was confirmed on the 8th as Incheon Metropolitan City.
The Overseas Koreans' Office is an institution affiliated with the Ministry of Foreign Affairs to manage affairs related to overseas Koreans and is launched by expanding and transferring the functions of the Overseas Koreans' Foundation that performs similar functions.
In fact, R&Search, a polling agency, surveyed 1,011 adult men and women across the country at the request of Gyeongin Broadcasting in April, and found that 56.3% of them were in Incheon and 43.7% in Seoul.
In particular, Incheon is a city where 121 first immigrants left for foreign countries through Incheon Jemulpo Port in 1902 and took the first step in the history of overseas Koreans in Korea, so it is also historically significant for the Overseas Koreans to be decided as Incheon Metropolitan City.
This was largely due to the efforts of Chung Il-young, a member of the Yeonsu-eul district in Incheon (Songdo International City, Dongchun and Okryeon). As Incheon City has accessibility to Incheon International Airport and Incheon Port, it has been actively engaged in parliamentary activities to attract overseas Koreans' offices and strongly expressed Chung's belief and will at the "National Assembly Overseas Koreans' Office Incheon Attraction Policy Meeting" in March.
In this regard, Rep. Chung said, "We welcome the decision to launch the Incheon Metropolitan City Overseas Koreans Office," adding, "We will continue to do our best to attract high-tech industries and major institutions to establish Incheon as the world's leading global city in name and reality."
※source : 'NewsK' https://newsk.co.kr/1683