Keep in Touch
mykoreakr@naver.com

Thailand Headquarters
PIPL2 Co., Ltd.
Add. 1140 Onnut Road, Onnut, Bangkok Thailand, 10250


New York Headquarters
Bedford Hills C&T corp.
Add. 207-06 33rd AVENUE Bayside NY
11361

Seoul City Announces Tourism Attractiveness in Seoul and other provinces with MZ's View
Seoul City, which marks its fourth anniversary this year, will launch tourism promotion activities for "Tripmate" rather than 2030 Tourism Promotion Board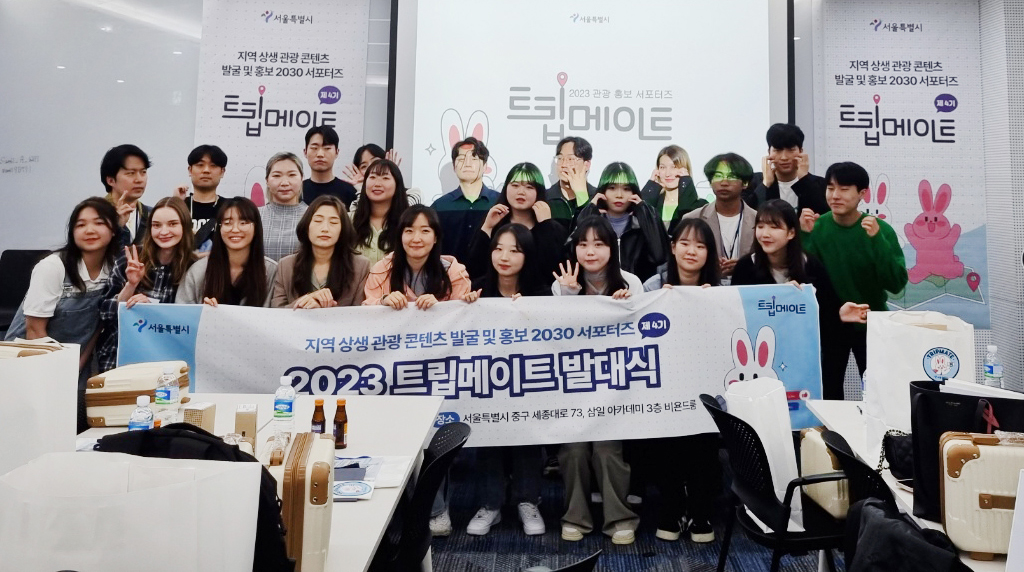 The Seoul Metropolitan Government said that the Seoul Metropolitan Government's 2030 Tourism Promotion Board, which discovers hidden tourism resources in Seoul and the region and promotes them at home and abroad through social media, will begin full-fledged activities.
Starting with the first term in 2020, TripMate, which marks its fourth term this year, consists of 30 people in their 20s and 30s who can produce and edit videos and are good at SNS activities. After document screening and interview screening in April, he was finally selected through a competition rate of about 4:1.
Unlike the 1st to 3rd trimesters, which were limited to college students, the 4th trimester selected this year consists of various occupations such as college students, office workers, and housewives in their 20s and 30s, and is expected to deliver tourism information with vivid voices from all walks of life.
The fourth term will include five foreigners, including Russia, Malaysia and Vietnam, to introduce interesting travel destinations and tourism information in Korea from the perspective of foreigners. It will post tourism contents in Seoul and other provinces in English and local languages, including Korean.
※source : 'PeopleTV' https://peopletv.co.kr/2478