Vietnam's K-food craze leads to a consumption boom with a general marketing offensive in the second half of the year!
Vietnam's 'MM Mega Market' Collaborates to Promote and Promote B2B and B2C in 14 cities nationwide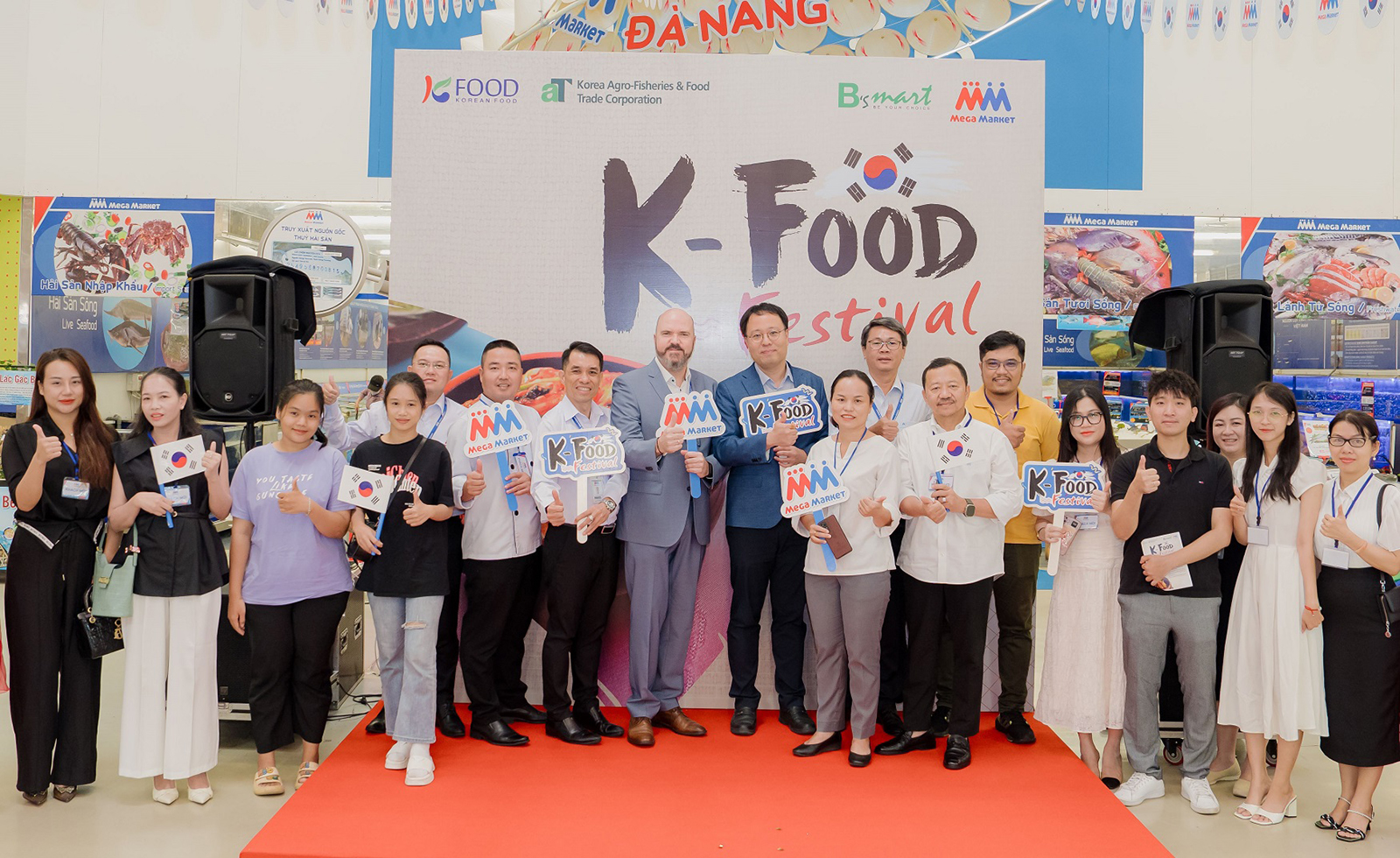 The Ministry of Agriculture, Food and Rural Affairs (Minister Jung Sang-geun) and the Korea Agro-Fisheries & Food Trade Corporation (President Kim Chun-jin) will hold the "K-Food Festival" with local large retailer MM Mega Market until October 11 to create a boom in consumption of K-food in Vietnam in the second half of the year.
MM Mega Market is a large distribution company leading the wholesale and retail distribution of Vietnamese food and beverage sectors with 21 warehouse-type stores across Vietnam and 72 B's Mart convenience stores centered on Ho Chi Minh City.
The Ministry of Agriculture, Food and Rural Affairs and the corporation held an opening ceremony on the 14th in Da Nang, a famous tourist city, to expand the base of K-food across Vietnam, and invited more than 50 B2B customers, including local resort, restaurant, and hotel F&B managers, to introduce and experience the excellence of various K-foods and Korean ingredients such as shine muscats, pears, muss, mushrooms, pastries, beverages, and alcohol.
In particular, famous local chefs were invited to showcase fusion chicken dishes with Vietnamese spices in sauces using Korean chicken, red pepper paste, soju, and vinegar, and held popular K-food tasting events such as tteokbokki, leading to hot reviews from locals.
The event will be held on a large scale at all 21 megamarkets in 14 cities across the country, including Bung Tau and Ha Long, and 72 stores of "B's Mart" convenience stores until October 11, and plans to focus on promoting and promoting various ingredients and popular processed foods, including fresh produce such as Korean fruits, to Vietnamese consumers and distribution industries to lead the expansion of K-food consumption boom in the second half of the year.