Samyang Corporation Participates in Southeast Asia's Largest Food and Materials Fair to Seek Overseas Sales
Participating in "Fi-Asia Thailand" held in Bangkok, Thailand from September 20th to 22nd and running a promotional booth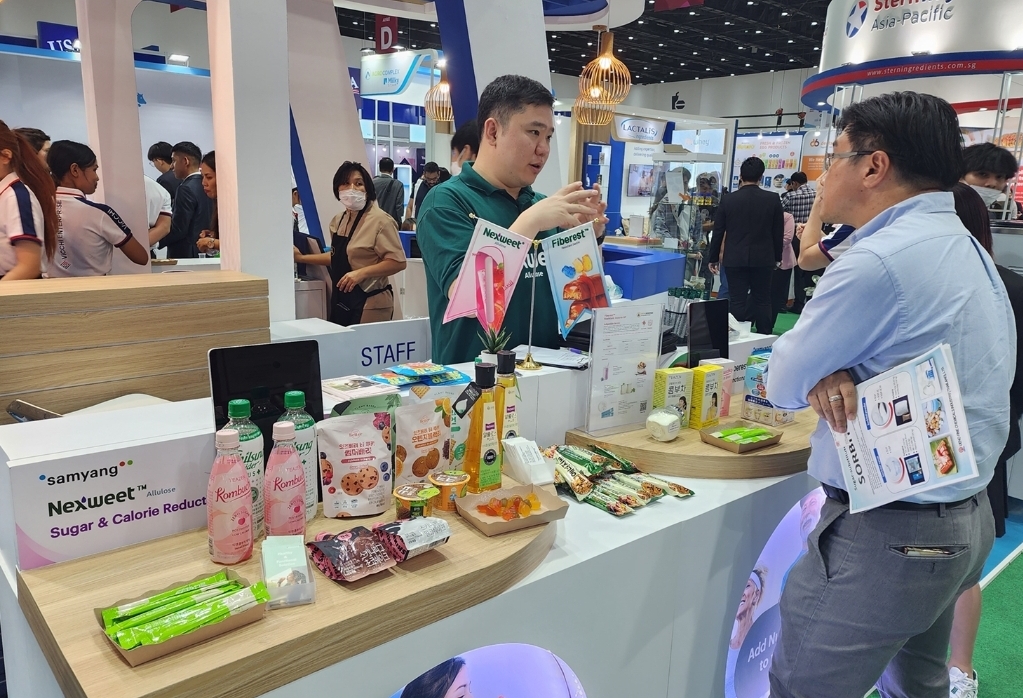 Samyang Corporation participated in a food material fair in Southeast Asia to promote excellent specialty materials and secure local sales channels.
Samyang Corporation (CEO Choi Nak-hyun), a food and chemical subsidiary of Samyang Group, announced that it participated in the "Fi-Asia Thailand" held in Bangkok, Thailand for three days from the 20th to the 22nd. The event is the largest food material fair in Southeast Asia, with more than 600 global food material companies and distributors participating and more than 20,000 food-related workers from 40 countries.
Samyang Corp. participated for the first time this time to identify suppliers of food materials in major Southeast Asian countries such as Thailand, Vietnam and Indonesia and to secure customers. The promotional booth was jointly operated with local partner Vicchi, and was so successful that more than 4,500 visitors visited during the event.
Samyang Corporation exhibited allulose and ovarian igneous maltodextrin, which are key materials in the sugar reduction project, and provided various types of tasting samples such as energy bars, jelly, and biscuits to which the material is actually applied to help visitors understand.