Hyundai Motor Group to Re-create 'Middle East Myth' with high-tech new business
New businesses are being developed with DNA from the 'Middle East Myth' president Chung Ju-yung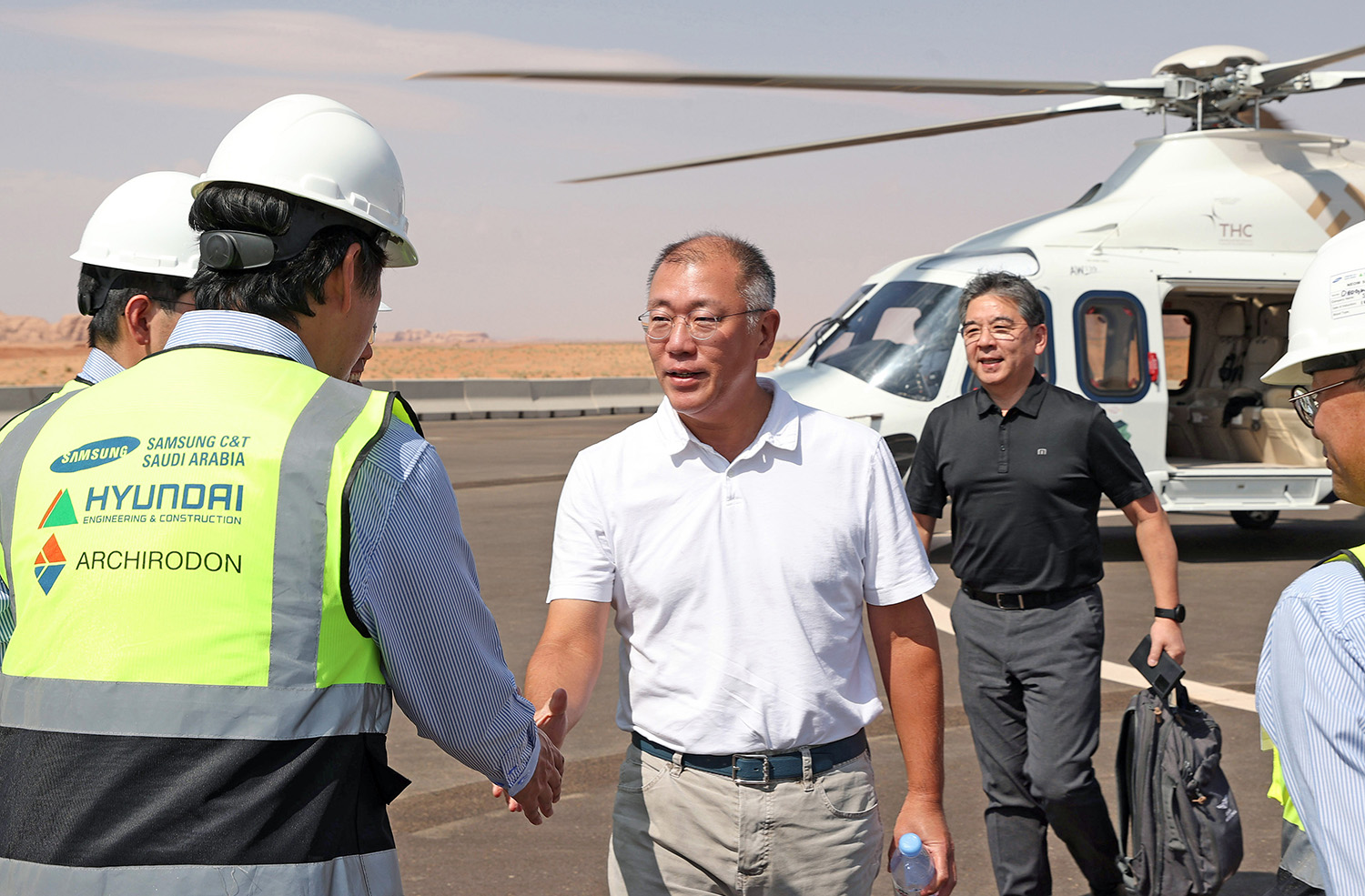 Hyundai Motor Group is seeking to recreate Chung Ju-yung's "Middle East Myth" as a high-tech new business in the Middle East, which is pushing for a major shift in economic and industrial structures.
Hyundai Motor Group is actively exploring new business opportunities in the Middle East, such as △ creating new demand for electric vehicles by establishing a production base for finished vehicles in the region △ cooperating in the eco-friendly energy sector such as creating a hydrogen mobility ecosystem △ expanding orders for advanced plants. In particular, the Middle East is a symbolic region where Chung Ju-yung, chairman of the party, created the "Middle East Myth," which is meaningful for Hyundai Motor Group.
Chung Ju-yung, the president of the party, became the leader of the Middle East myth by successing a series of mega-projects in the 1970s with his management philosophy and drive ahead of his time. President Chung Ju-yung contributed greatly to the national economy by leading the Middle East boom by building the Zubail Industrial Port in Saudi Arabia, called the "largest 役 of the 20th century," in 1976.
Recently, the Middle East is considered a market with high growth potential as it is fostering new industries in preparation for the post-fossil fuel era despite the global economic downturn.
Following industrial infrastructure such as roads and ports in the Middle East, Hyundai Motor Group is also expanding its business to produce finished vehicles, including electric vehicles, eco-friendly hydrogen energy, and orders for advanced plants.
※source https://newsk.net/aa/?idx=16686597&bmode=view