Hyundai Motor Announces Partnership With Amazon to Innovate Customer Experience and Transform Cloud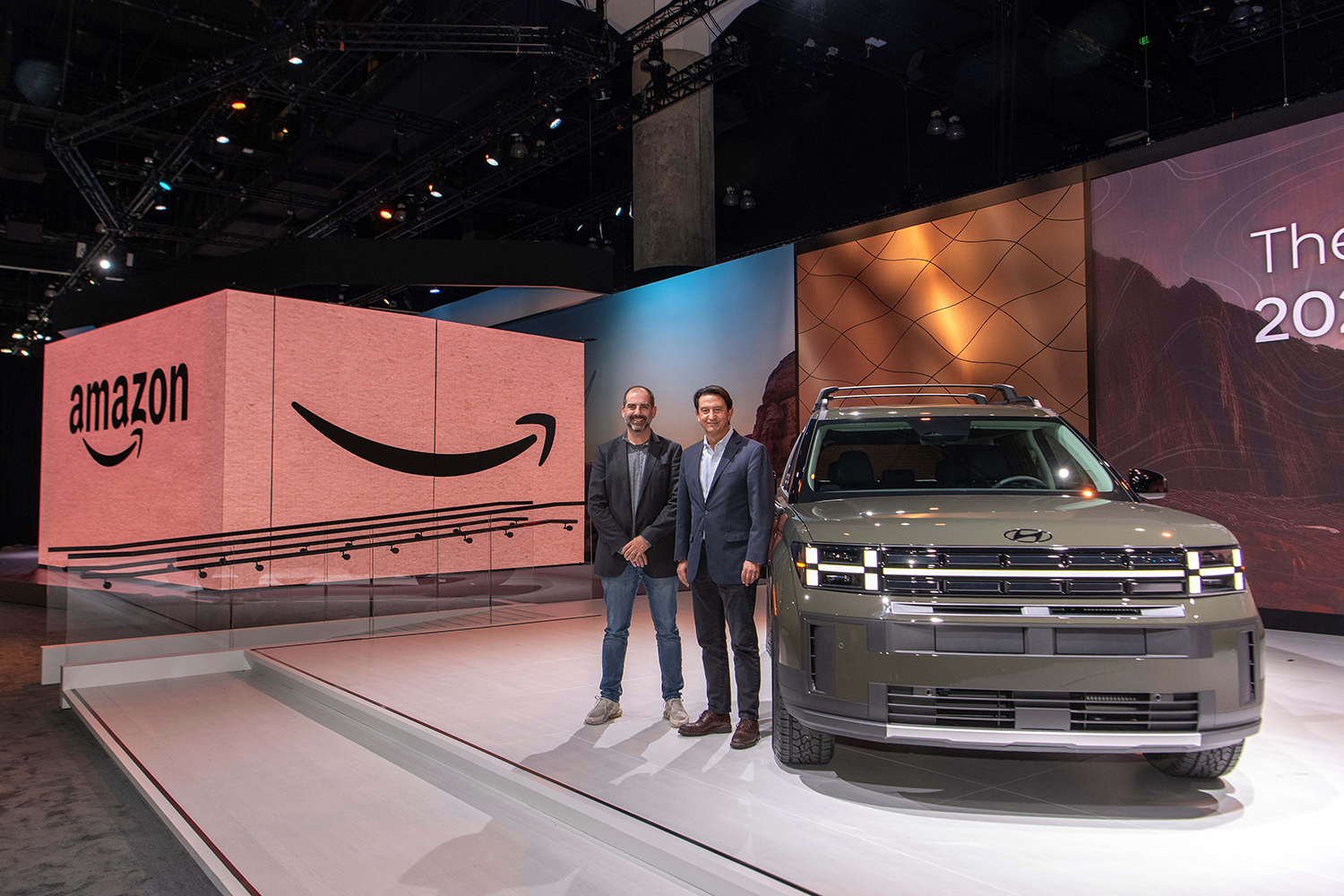 Hyundai Motor and Amazon announced an extensive and strategic partnership to provide innovative and new experiences to customers at the 2023 LA Auto Show held at the Los Angeles Convention Center on the 16th (local time).
The partnership included cooperation in various fields, including △ online car sales at Amazon △ Amazon Web Services as a cloud-first supplier for digital innovation △ future Hyundai cars will be equipped with Amazon's artificial intelligence assistant "Alexa."
"Hyundai Motor is an innovative company that can share Amazon's passion to make its customers' lives better and easier," said Andy Jassy, CEO of Amazon. "This partnership should play a role in not only allowing customers to easily purchase cars online, but also easily using Alexa from vehicles for entertainment, shopping, smart home adjustments and schedule checks, and Hyundai Motor's transfer of data to Amazon's web service to innovate customer experience and business operations. We look forward to developing various business models with Hyundai Motor in the future, he said.
"Cooperation with Amazon, one of the most customer-oriented companies in the world, is an opportunity to realize the future of smart mobility by expanding Hyundai's business and sales network and accelerating the transition to electrification," said Jang Jae-hoon, president of Hyundai Motor. "Amazon is an ideal partner to realize its vision of progress for humanity in which people and goods move in a more efficient and sustainable way," he said. "Hyundai Motor is the first automobile company to be able to complete the entire purchase process from vehicle selection to reception at Amazon, which is an example of Hyundai Motor's continued push for ways to improve customer experience with Amazon."