XR Media Art Company CUZ 'Asia Design Prize 2023' Gold Winner Award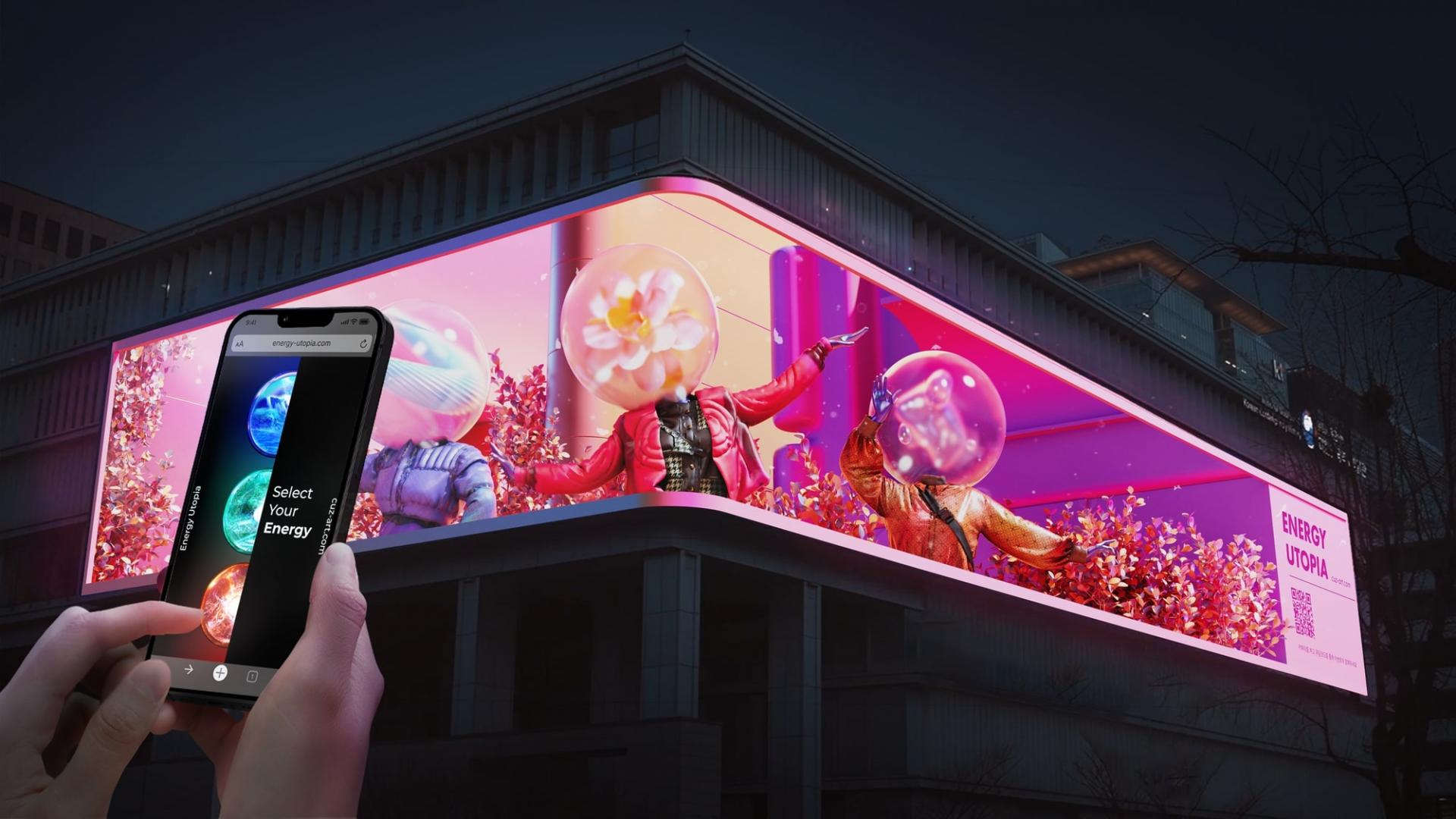 Photo : Energy Utopia - Interactive Public Media Art
CUZ's interactive public media art 'ENERGY UTOPIA' received the Gold Winner award, which is given only to the top 3% of works, at the global design award 'Asia Design Prize 2023' . After winning the Grand Prize last year in 2022, it has won the award for two consecutive years.
CUZ's award-winning work, 'ENERGY UTOPIA' is a public interactive media art work that artistically depicts renewable energy through a large L-shaped LED screen with a width of 90m and a height of 10m installed on the outer wall of the Gwanghwamun History Museum. Each participant can scan the QR code with a smartphone to participate in the campaign through a web page and transmit their participation history on a large screen. The three characters on the screen symbolize solar, wind, and hydropower energy, respectively, and the objects inside the glass sphere reflect real-time renewable energy generation data and real-time participation.
CUZ, launched in 2020, is a company specializing in the production of extended reality (XR) contents and immersive media exhibition contents. Based on new technology, it has been carrying out various activities that connect the public and art through sensuous content experiences.
"The potential of media art is not confined to the definition of being beautiful and realistic," said CEO Jinl Kurz. He also added, "Thankfully, all works submitted since the establishment of CUZ in 2020 have enjoyed the joy of winning the award."
<This article was written in Korean and translated into English. Therefore, I would like to inform you that the fact is in the original Korean article.>
※source : 'PeopleTV' https://peopletv.co.kr/2351