Vietnam's "Hong Vuong Festival" K-food heated up during the golden holiday season
Korea Agro-Fishery Food Distribution Corporation promotes and promotes K-food consumer experiences during the festival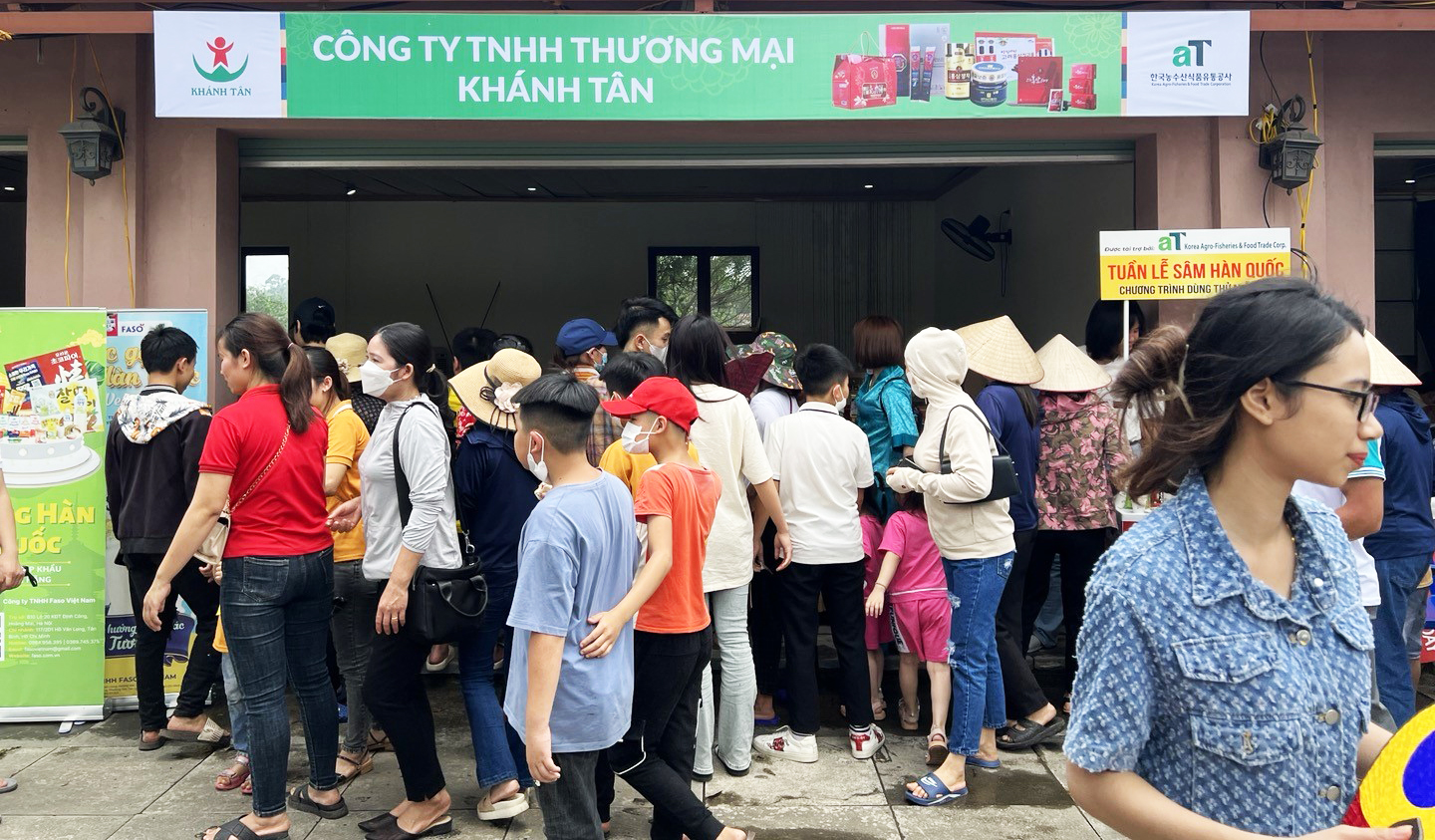 The Ministry of Agriculture, Food and Rural Affairs (Minister Jeong Hyeong-geun) and the Korea Agro-Fishery Food Distribution Corporation (President Kim Chun-jin) successfully held a five-day K-food consumer experience promotion event from April 25 to 29.
Hung Vuong anniversary, which can be said to be Vietnam's National Foundation Day, is a holiday in honor of Hong Vuong, the founding king, and a large-scale festival is held in Puto City, the second-tier city in northern Hanoi, every year for 10 days around March 10 of the lunar calendar.
Recently, the Vietnamese government has been making breakthroughs in the domestic market by cutting interest rates twice and expanding tourism investment to overcome the global economic recession and export crisis. In particular, local media reported that the designation of alternative holidays for major holidays continued for up to five days (4.29-5.3) to boost domestic consumption during the festival, attracting up to 8 million people before and after the anniversary.
In response, the corporation operated a five-day K-food promotion booth during the festival, which attracted the most visitors during the largest consumption season in Vietnam, receiving enthusiastic responses from Vietnamese locals. In particular, various products such as ice cream, tteokbokki, red ginseng health foods, and children's drinks, which are local hit products, were sampled, creating a crowd in front of the venue.
※source : 'NewsK' https://newsk.co.kr/1679