K-food, the "taste of Korea," is speeding up its efforts to target the Canadian food market
Canada's Food Fair Stocks $13M Consultation Earnings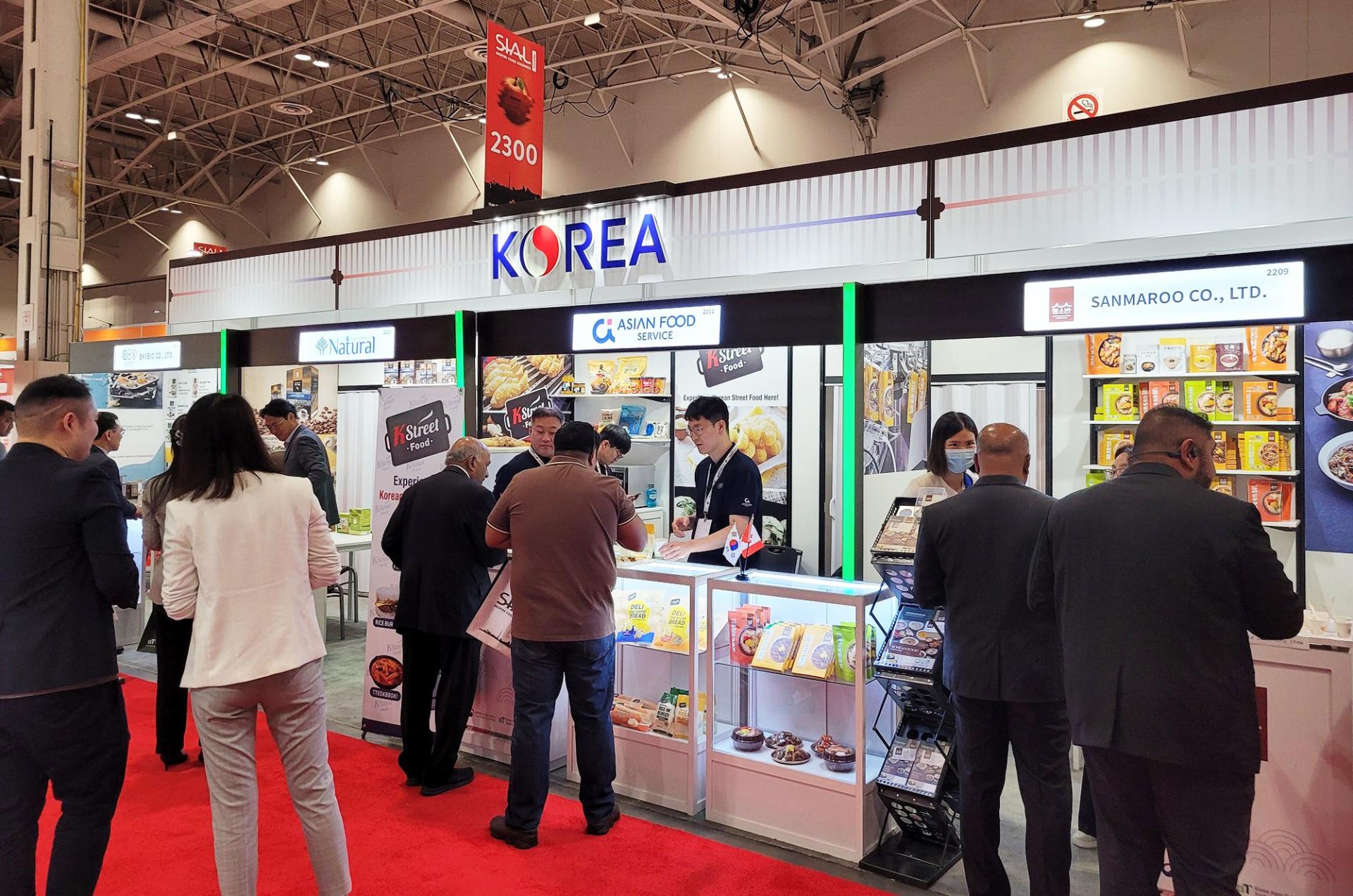 The Ministry of Agriculture, Food and Rural Affairs (Minister Jeong Hyeong-geun) and the Korea Agro-Fisheries & Food Trade Corporation (President Kim Chun-jin) participated in the "SIAL CANADA 2023)" held in Toronto, Canada from the 9th to the 11th, resulting in a total of $13 million in export consultation.
The Canadian Food Fair is a representative B2B international food fair where you can identify the latest food trends in the North American market and meet major buyers, and this year, more than 160 food companies and leading import and distribution buyers from 40 countries attended.
The Ministry of Agriculture, Food and Rural Affairs and the corporation formed a Korean pavilion with 12 leading K-food exporters in Korea to target the Canadian food market and introduced healthy and delicious K-food products such as fermented foods, ginseng processed products, and home snacks.
In particular, various home convenience food products such as "Japchae," which can be easily enjoyed at home, received keen attention from locals, and health functional foods such as ginseng and collagen jelly that increase immunity and are good for skin beauty also attracted local attention.
※source : 'NewsK' https://newsk.co.kr/1687