K-Food Expands Export Path to ASEAN at Southeast Asia's Largest Fair
Bangkok Food Fair Successfully completes operation of Korean Pavilion, $58M consultation results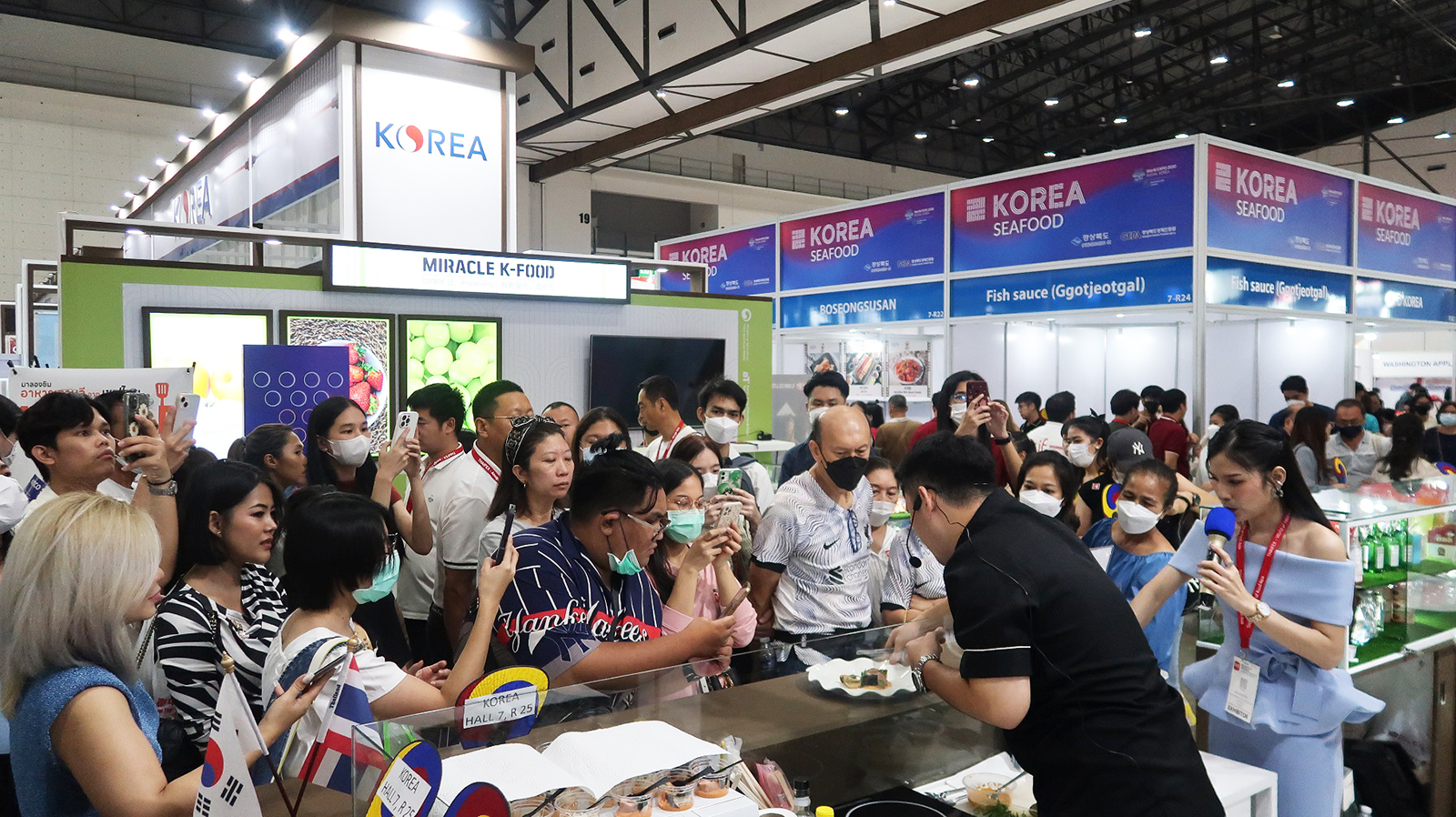 The Ministry of Agriculture, Food and Rural Affairs (Minister Jeong Hyeong-geun) and the Korea Agro-Fisheries & Food Trade Corporation (President Kim Chun-jin) participated in the "THAIFEX 2023)" held in Bangkok, Thailand from the 23rd to the 27th, resulting in a total of $58 million in export consultation.
The Bangkok Food Fair is Southeast Asia's largest international food fair where you can grasp food trends in Southeast Asia at a glance and meet buyers in the Middle East and Europe, and more than 3,000 food companies and 80,000 leading buyers from around the world visited the fair this year.
The Ministry of Agriculture, Food and Rural Affairs and the corporation formed a "Korean Pavilion" with 35 leading K-food exporters in Korea in cooperation with local governments such as Gangwon-do and began to target the Southeast Asian food market.
At the site, buyers continued to visit booths of promising foods such as fermented foods such as kimchi and sauces and simple sports foods. In particular, green tangerine drinks, fruit-flavored makgeolli, and soju containing Jeju Island's agricultural products were hotly praised by locals, and it is expected to expand exports due to a flood of inquiries from buyers about fresh fruits such as strawberries and shine muscats.
※source : 'NewsK' https://newsk.co.kr/1695