Korea Agro-Fishery Food Distribution Corporation Popularizes K-Ramen Across U.S
Promoting H-Mart and K-Ramen, large retailers with distribution networks across the U.S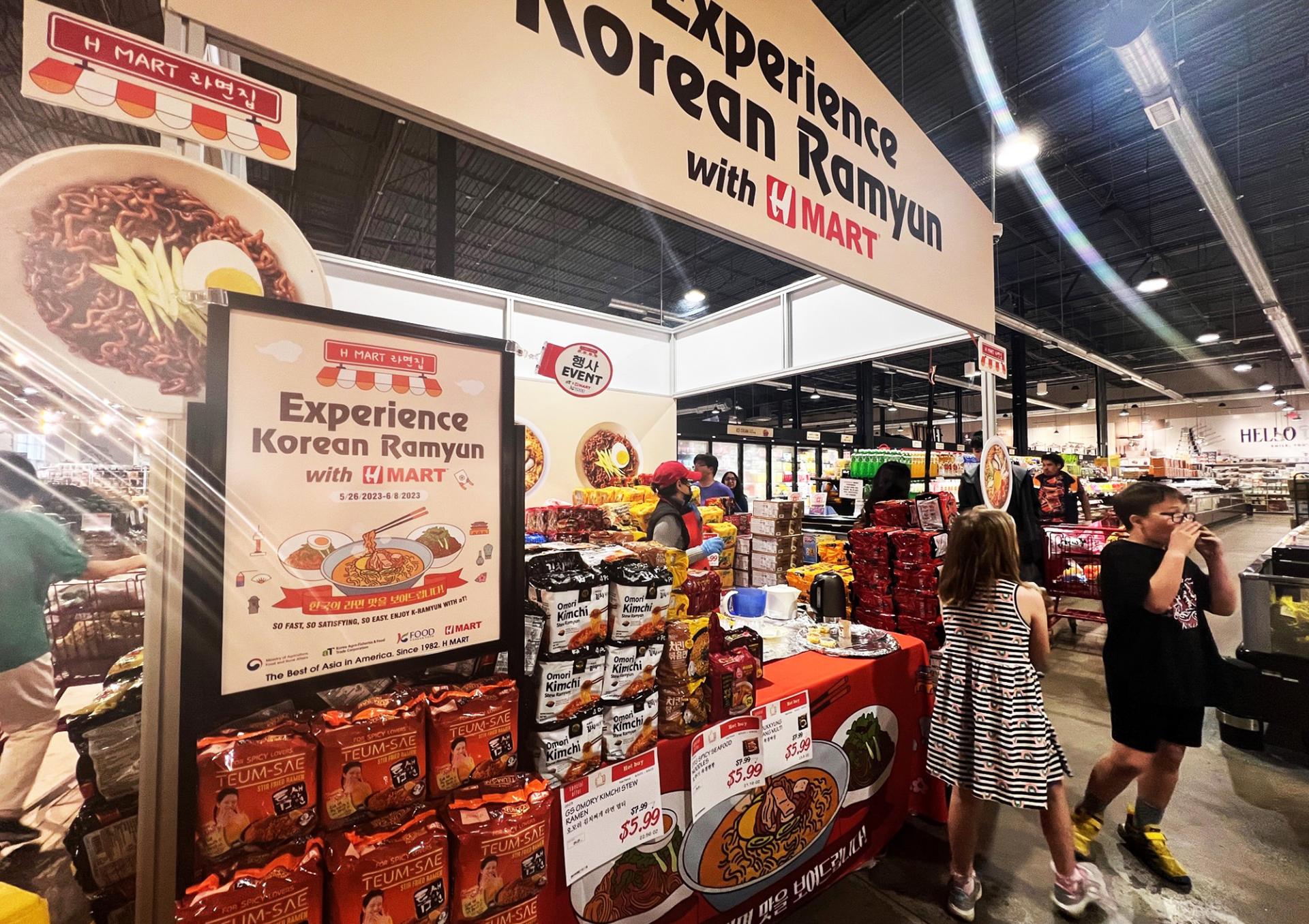 The Ministry of Agriculture, Food and Rural Affairs (Minister Jeong Hyeong-geun) and the Korea Agro-Fisheries & Food Trade Corporation (President Kim Chun-jin) are promoting a special promotion event for K-ramen with H-Mart, which has more than 100 stores in the U.S. from May 26 to June 8.
The event will be held under the theme of "K-Ramyeon with Friends" at 50 major H-Mart stores across the U.S. and is creating synergy between exports between major export items to the U.S. by collaborating 116 popular Korean ramen types in the U.S. and related foods such as kimchi and instant rice.
Serena, who participated in the on-site tasting, said, "It was amazing to hear that people eat spicy kimchi with spicy ramen in Korea, but when I tasted it, it was a perfect combination," adding, "It's addictive, so I think I'll find it again."
Kwon Oh-yeop, director of export food, said, "Korean ramen has an original spicy taste based on simplicity and is already popular in the United States," adding, "We plan to lead the export rise by experiencing various spectra of Korean ramen flavors to U.S. consumers."
※source : 'NewsK' https://newsk.co.kr/1696