Jang Ho-jin, CEO of Nonsan Chal Sweet Potato Bread, said, "We will be reborn as the representative food of Nonsan, which is rich in taste and nutrition."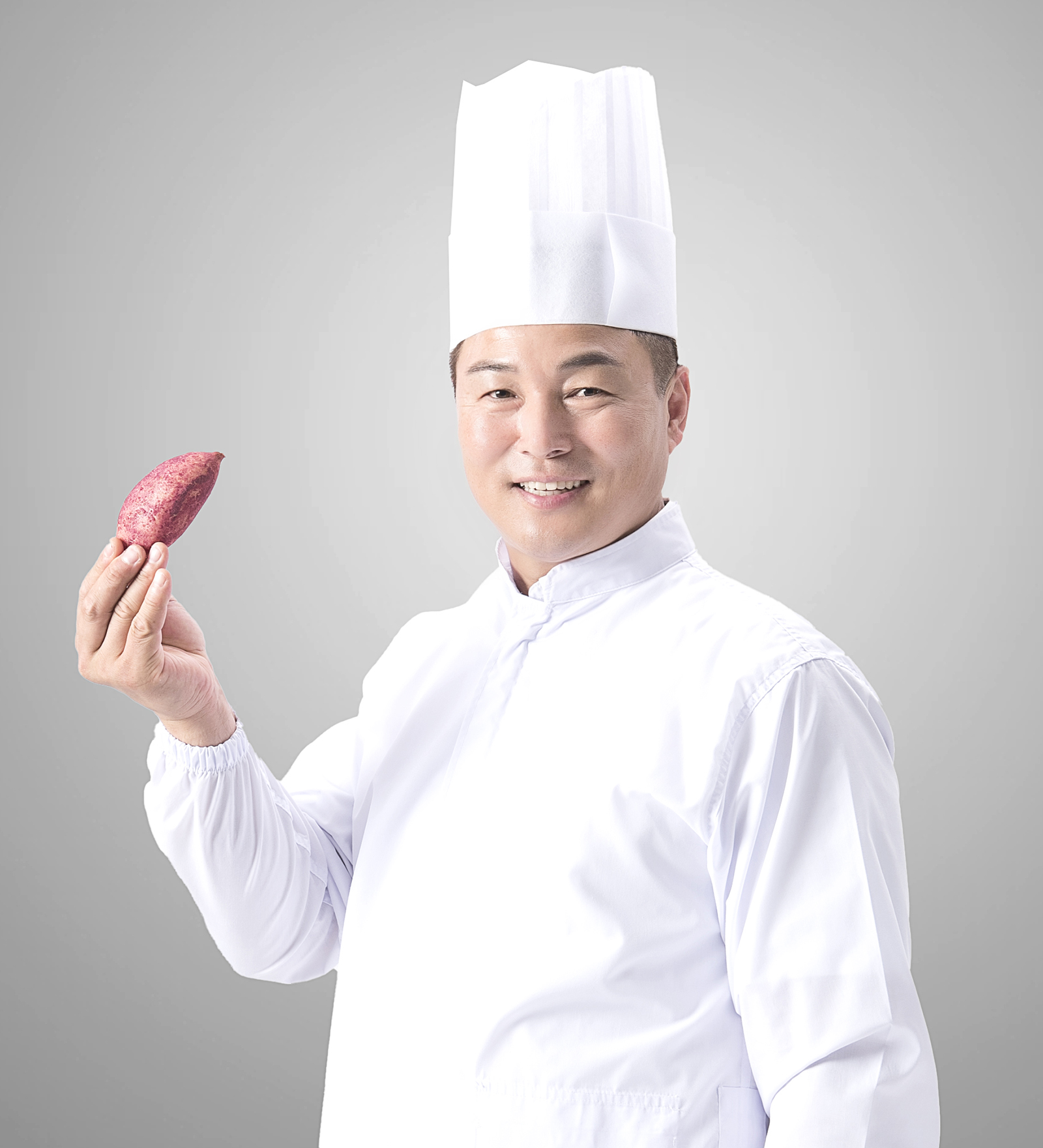 In Nonsan, our region, the four seasons are clear, the rain is suitable, the temperature is warm, and the land is fertile, so various ingredients such as grains, vegetables, vegetables, and fruits have grown well since ancient times.
Therefore, it has been reborn as a "home of taste" that becomes more savory as it develops and eats local flavors such as fresh, fragrant, fresh, sweet, cool, refreshing, spicy, savory, etc. depending on the ingredients.
In addition, in 2021, Nonsan-si selected strawberries, salted fish, sweet potatoes, dried persimmons, and jujube, which represent the region, as the "fifth grade," providing tourists with abundant attractions and five senses.
In this situation, we will make representative food using "sweet potatoes," one of the "five products" in our region, to hit the jackpot, and meet with young entrepreneurs.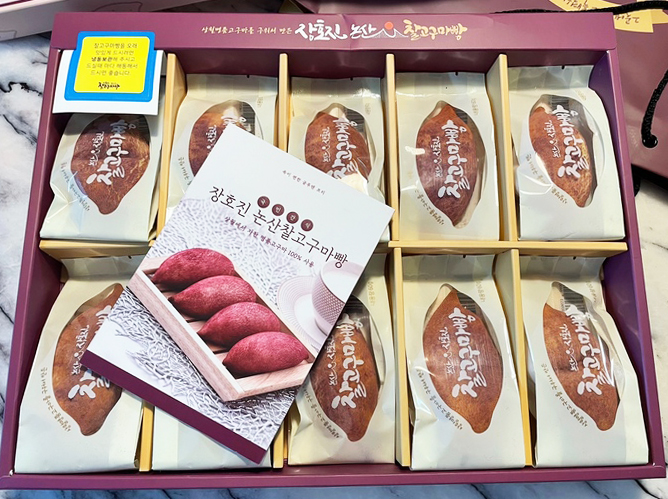 - Please explain about "Jang Hojin Nonsan Sweet Potato Bread"
▲ Janghojin Nonsan Chal Sweet Potato Bread uses only 100% Nonsan Sangwol luxury sweet potatoes. It is not only because Sangwol sweet potatoes are "produced in our region," but also because the Sangwol area is a high-quality sweet potato production area. The reason is that Sangwol has a wide and fertile loess field since ancient times, so sweet potatoes with good taste and nutrients are produced naturally.
After two years of research and development with the intention of "making luxury sweet potato bread," Jang Ho-jin Nonsan Chal Sweet Potato Bread was first released in August 2021. After that, the company expanded its business from the Sangwol factory to the five-way exhibition store in Chiam-dong and the Yeonsan exhibition store. With a lot of support and help from citizens, it has grown rapidly in less than two years. We will repay your support with better products.
Our "Jang Hojin Nonsan Chal Sweet Potato Bread" does not contain artificial pigments and preservatives at all. And above all, "gluten-free" is a perfect food for people who are sensitive to gluten and eat flour-related foods, causing indigestion, abdominal distension, convulsive abdominal pain, and diarrhea.
The Yeonsan branch opened on December 28 last year, and you can taste it here, so you don't need any further explanation if you visit the restaurant on the way and experience the flavor of the sweet potato bread. (2116, Gyebaek-ro, Yeonsan-myeon, Nonsan-si, 041-735-1065)
- Does the DNA of the chef who develops and makes food run in the family?
▲ (laughs) I think it's because of "Jang Ho-deok Dumpling Master," but Jang Ho-deok becomes my cousin. When I was in high school, Jang Ho-deok ran a "Let's Eat Wang-mandu" restaurant on the street of the old Nonsan Theater. At that time, there were Jjolmyeon restaurant Ilmidang, clothing store Naughty Boy, and Agabang on the street. At that time, I learned a lot from making dumpling filling and blood over your shoulder to the cooking process. The skills I learned at that time were very helpful in the process of making sweet potato bread.
Jang Ho-deok Dumpling Master's brother is headquartered in Hwaseong, Gyeonggi-do, and is currently building a large production line by building a second factory in Gyeryong-si Industrial Complex. You succeeded as a large franchise with more than 300 chains nationwide.
Our Janghojin Nonsan Chal Sweet Potato Bread launched Chal Potato Bread in August last year following Chal Potato Bread. And I'm planning to release "Strawberry Mochi" soon.
Above all, Jang Ho-jin Nonsan Chal Sweet Potato Bread is praised for its good taste and nutrition as a nutritious and healthy food. On top of that, it is a "gluten-free" product that does not contain gluten present in grains such as barley and wheat, and it is a "low-calorie food" where you can feel the flavor and chewy texture of sweet roasted sweet potatoes.
If you want to enjoy sweet potato bread, it's good to heat it in a microwave oven or in a dry air fryer.
Nolmoe Newspaper/Reporter Lee Jung-min
※source : 'PeopleTV' https://peopletv.co.kr/2543