K-Food Leads Hallyu in Japan's Overseas Direct Purchase Market!
The Korean Food Center opened in Qoo10, an online mall in Japan, exclusively for overseas direct purchases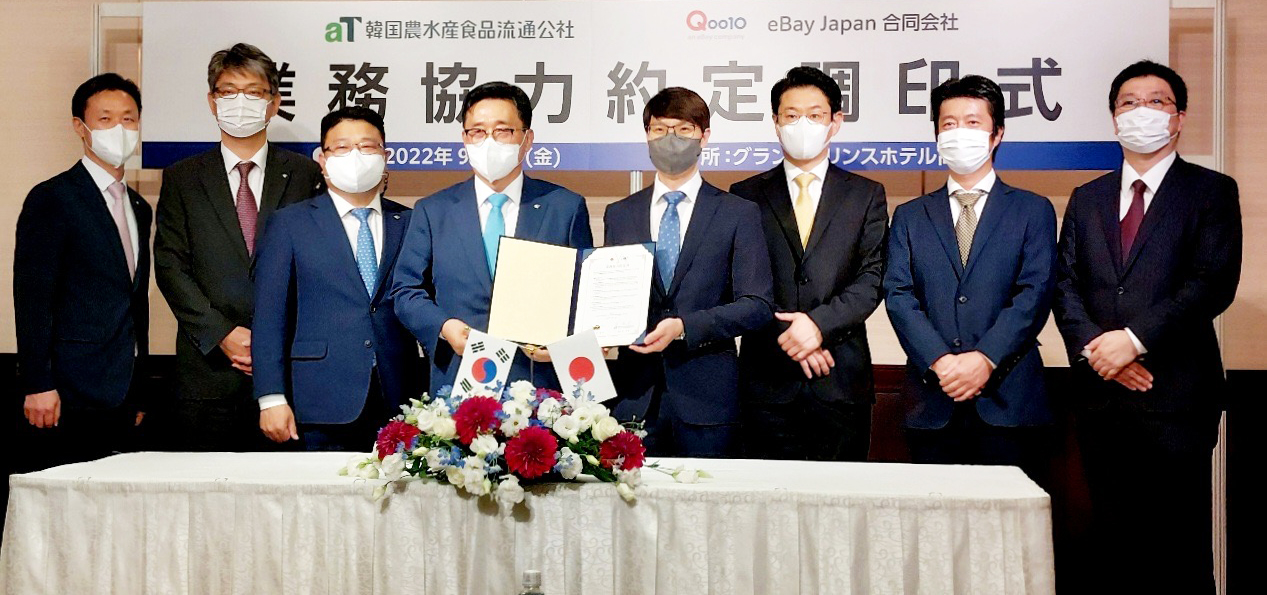 From the 8th, the Ministry of Agriculture, Food and Rural Affairs (MAFRA, Minister Jeong Hyeong-geun) and the Korea Agro-Fisheries & Food Trade Corporation (aT, President Kim Chun-jin) will join hands with eBay Japan to officially operate a permanent online store dedicated to overseas purchases (hereinafter referred to as the Korean Food Hall) at Qoo10 Japan.
eBay Japan is a global e-commerce company that operates Quten Japan, the No. 1 platform in the Japanese e-commerce market, and the corporation signed a business agreement with eBay Japan in September last year to boost K-food exports.
Recently, Korean dramas, K-pop, and K-fashion have gained popularity among local MZ generations in Japan, and Dohan Nori (Korean travel play) has become popular. With the so-called "4th Korean Wave" boom, more and more Japanese consumers are looking for food, fashion, and beauty products enjoyed by Koreans online and purchasing them directly from overseas.
Reflecting this demand for K-food in Japan, MAFRA and aT have opened a Korean food hall in Q10 Japan where you can see and purchase various Korean foods at a glance. First of all, 130 products from 45 domestic food companies will be entered, and it plans to expand to 500 products from 70 companies by the end of this year.
In addition, it plans to significantly lower the threshold for entry into the overseas direct purchase market by supporting the entire process from entering the Korean food hall to import and export logistics, sales, consumer delivery, marketing, and customer management.
※source https://newsk.co.kr/1733