Samsung Electronics Unveils 100th Anniversary Edition of The Frame Disney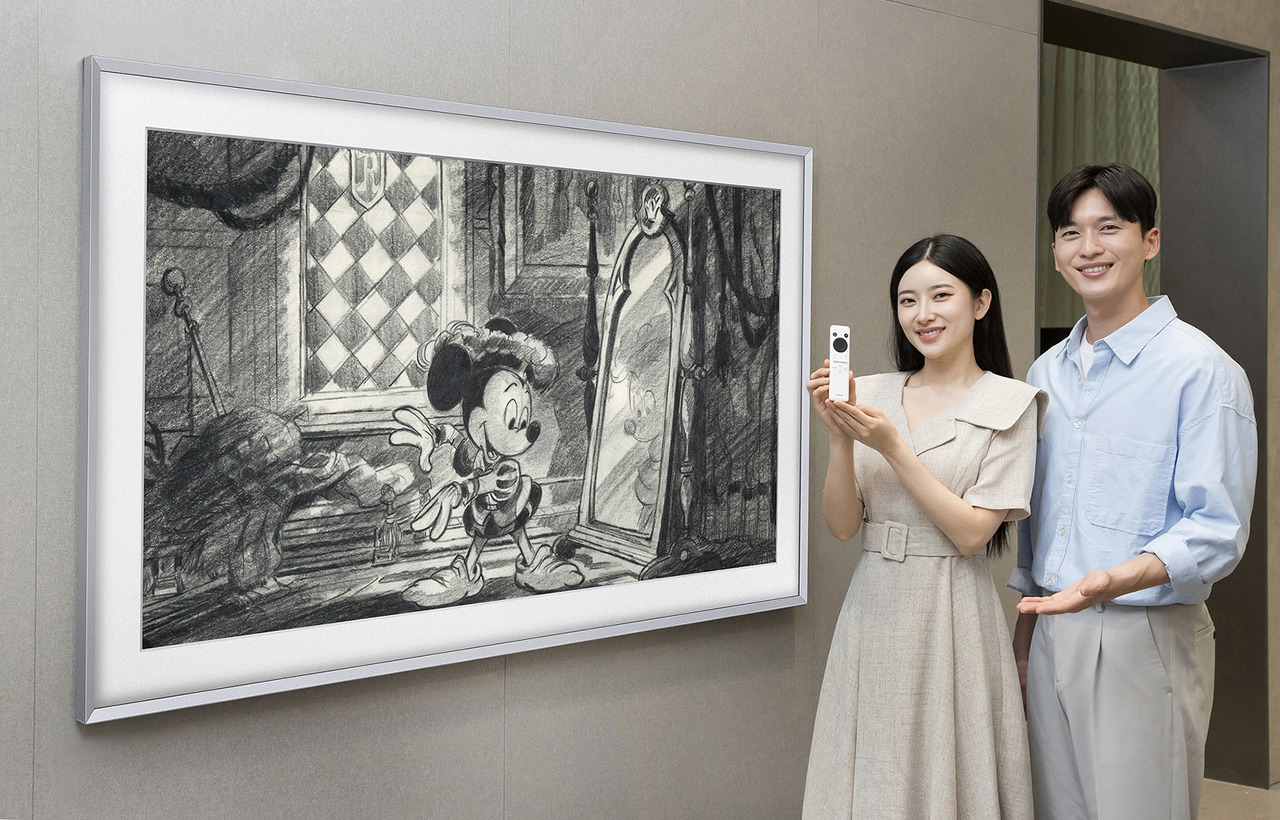 Samsung Electronics will unveil its lifestyle TV "The Frame Disney 100th Anniversary Edition."
The edition, which will be released to commemorate the 100th anniversary of Disney, features a platinum silver metal bezel with the "Samsung X Disney 100" on-screen logo and a Disney 100th anniversary edition solar cell remote with the popular Disney character Mickey Mouse character.
In addition, through Art Store, a subscription service for The Frame art works, 100 art collections such as Walt Disney, Pixar Animation, MARVEL, and National Geographic will be provided to this special edition.
The Frame provides a special digital art experience with 4K image quality and "Matte Display," and you can easily enjoy popular Disney characters and contents at home.
Samsung Electronics is planning to introduce special editions of 75, 65 and 55 types to visitors at the 'IFA 2023' held in Berlin, Germany in September.
※source https://peopletv.co.kr/2610