aT, seeks to expand agricultural and fisheries food trade with Finland
Low-carbon diet ESG practice and Finland's 'Kimchi Day' enactment discussion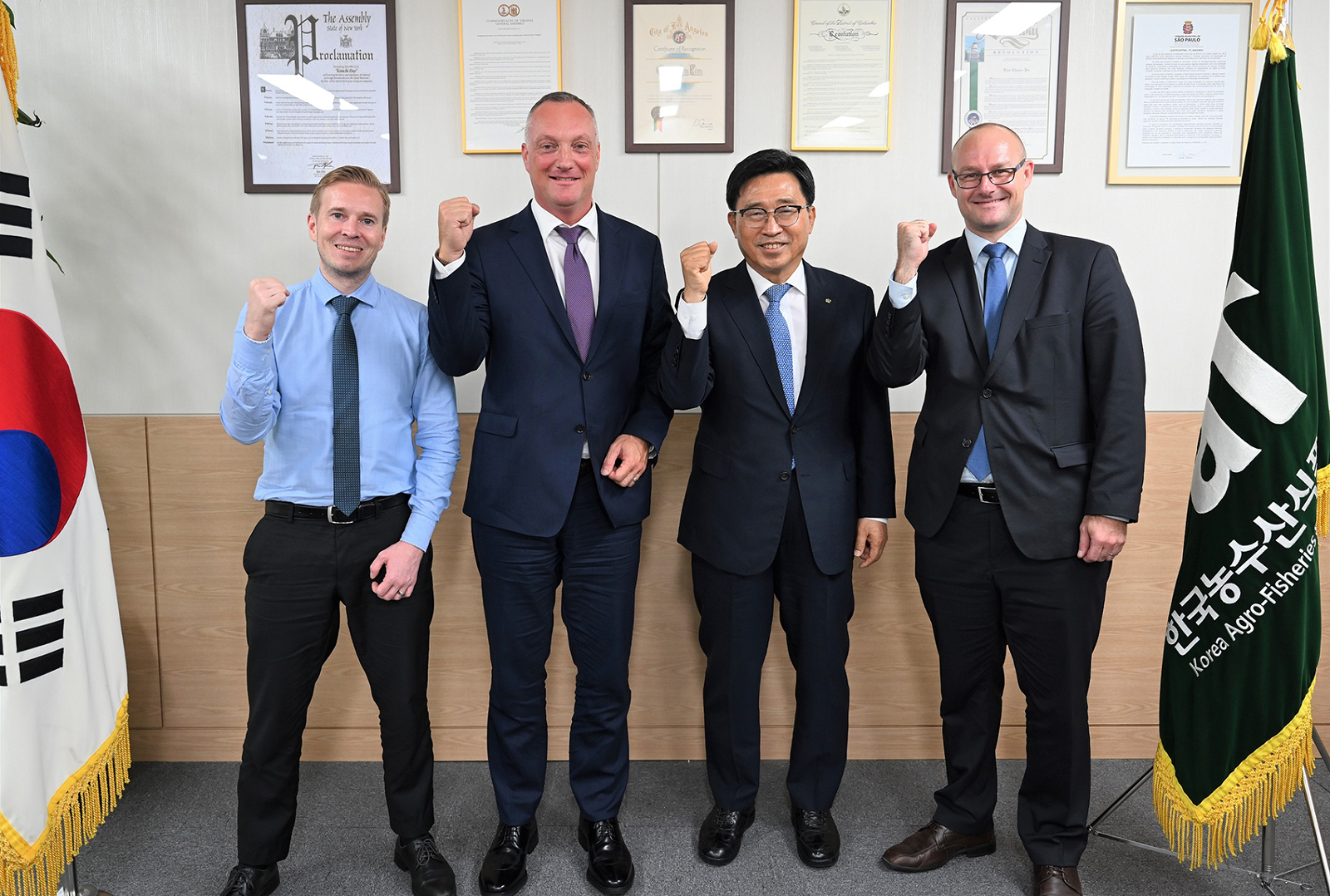 At the aT Center in Yangjae-dong, Seoul, Kim Chun-jin, president of the Korea Agro-Fisheries & Food Trade Corporation(aT), met with Johan Buento, director of agriculture and food at the Finnish Embassy in Korea, and Timjos Ninios, director of international trade.
In addition, he explained the excellence of kimchi, the representative of K-food, which was selected as one of the world's top five health foods by the U.S. health magazine "Health Magazine," and asked for cooperation in enacting Finland's "Kimchi Day."
In addition, in order to reduce food-related greenhouse gas emissions, which account for 31% of global greenhouse gas emissions, everyone around the world participated to explain the low-carbon diet "Green Food Day" campaign to protect the planet, and asked them to work together to create a healthy Earth through ESG practice.
Since 2021, the corporation has been taking the lead in the "Green Food Day" campaign, which includes 34 administrative and educational metropolitan governments, associations, organizations, and overseas companies in 30 countries at home and abroad.
※source https://newsk.co.kr/1744