ASUS, ROG Elay with Son Heung-min released campaign video for "#All games in my hands"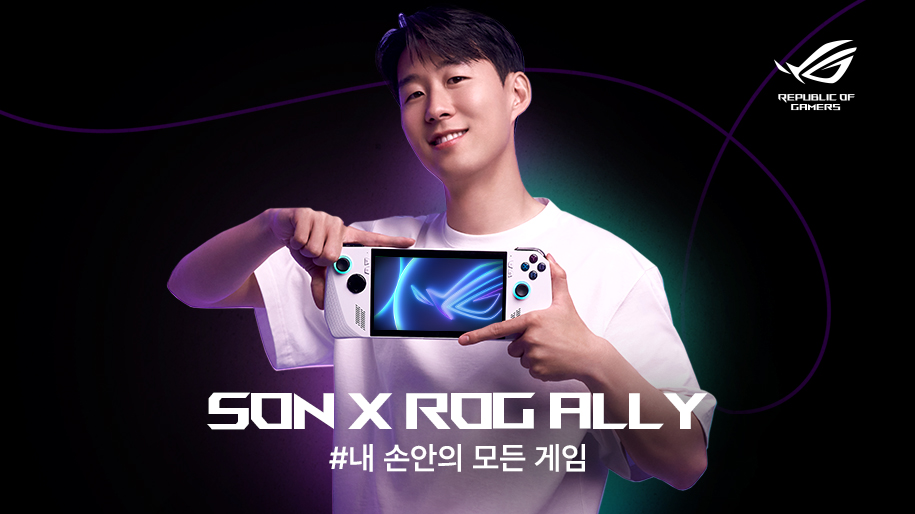 ASUS, a leading brand in the global consumer laptop and gaming laptop market, will release a video with the message "#AllGames in My Hands" as part of the "SON X ROG ALLY" campaign with its premium gaming brand ROG.
The SONX ROG ALLY campaign video, which will be released on ROG's official website and official social media (SNS) channels (YouTube, Instagram, Facebook, and Twitter), is the second collaboration with world-class soccer player Son Heung-min, a member of ROG Global Ambassador "Team ROG." Team ROG is a global brand ambassador group formed to promote the identity of Asus' premium gaming brand ROG. Son Heung-min has been selected as an ambassador since 2022 in that he is a top-class player with excellent skills and an enthusiastic gamer who shows competitiveness outside the stadium.
The campaign's main message, "#AllGames in My Hands," implies that ultra-small gaming UMPC ROG Elai gamers can enjoy various games anytime, anywhere without restrictions, and also has a significant meaning referring to Son Heung-min's "SON." The campaign video consists of Son Heung-min enjoying various types of games in three play modes (Me Time, We Time, and Pro Time) with ROG Eli, effectively capturing the message "#AllGames in My Hands."