Seoul Food 2023, Looking at the Future of Korea's Food Industry with 'Food Tech'
KOTRA will hold 'Seoul Food' at KINTEX for 4 days from the 30th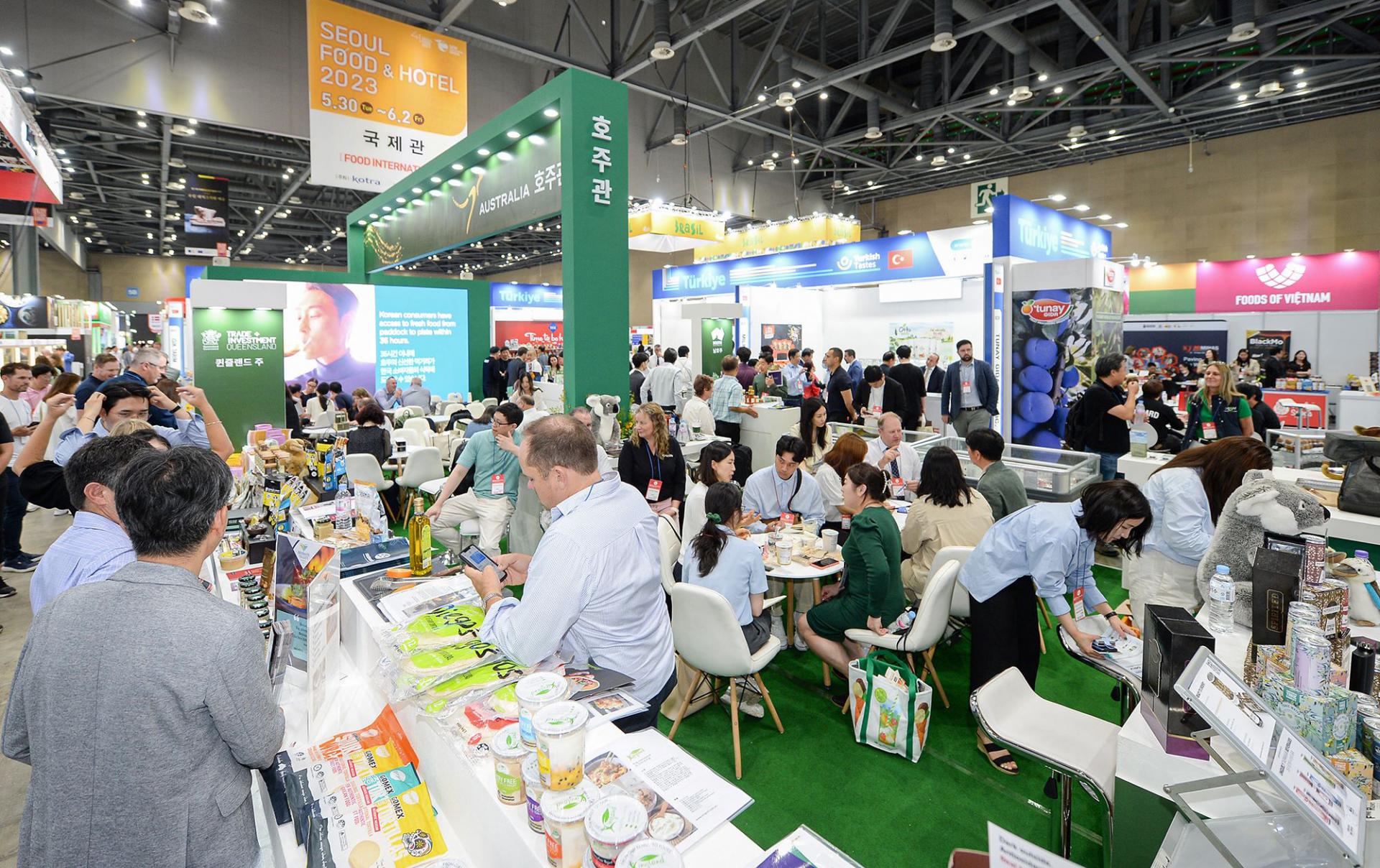 KOTRA (President Yoo Jeong-yeol) will hold the 2023 Seoul International Food Industry Exhibition (hereinafter referred to as Seoul Food 2023) at KINTEX in Goyang City from the 30th to the 2nd of next month. Seoul Food is the largest in Korea and one of Asia's four largest food exhibitions, with 1,316 companies from 39 countries around the world participating this year to see the present and future of the domestic and foreign food industry.
Seoul Food 2023 is an annual event held to support domestic food industry companies' exports and develop domestic markets, and to share rapidly changing trends and innovation information in the global food industry. This year, various domestic and foreign products and programs related to "Food Tech" that will connect the present and future of K-food, which is drawing attention in the global market, will diagnose the present and look forward to the future of the Korean food industry.
Ambassadors from 23 countries, including KOTRA President Yoo Jung-yeol, KINTEX CEO Lee Jae-yul, and Asian Vice President Christopher Eve Informa Markets, will attend the opening ceremony to shine Seoul Food 2023.
Seoul Food 2023, which will be held for the 41st time this year, has increased by about 37% and the number of booths from last year, and various events will be held to revitalize the business of participating companies, including global food trends, introduction and export counseling services, various awards and seminars.
※source : 'PeopleTV' https://peopletv.co.kr/2504