Seoul BBQ | 서울비비큐 | โซล บาร์บีคิว | ソウルバベキュ | 首尔烧烤
Korean Restaurant in Thailand
☎ +66(0)2-115-7211(Asok) / +66(0)2-023-7854(Onnut)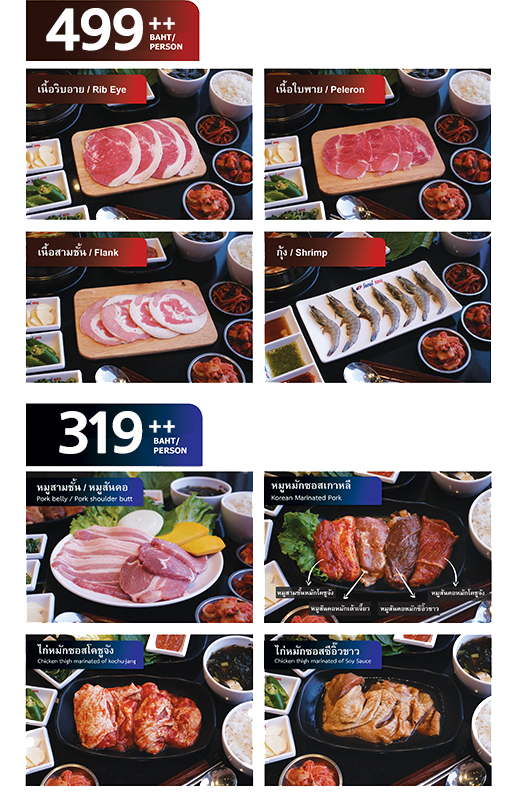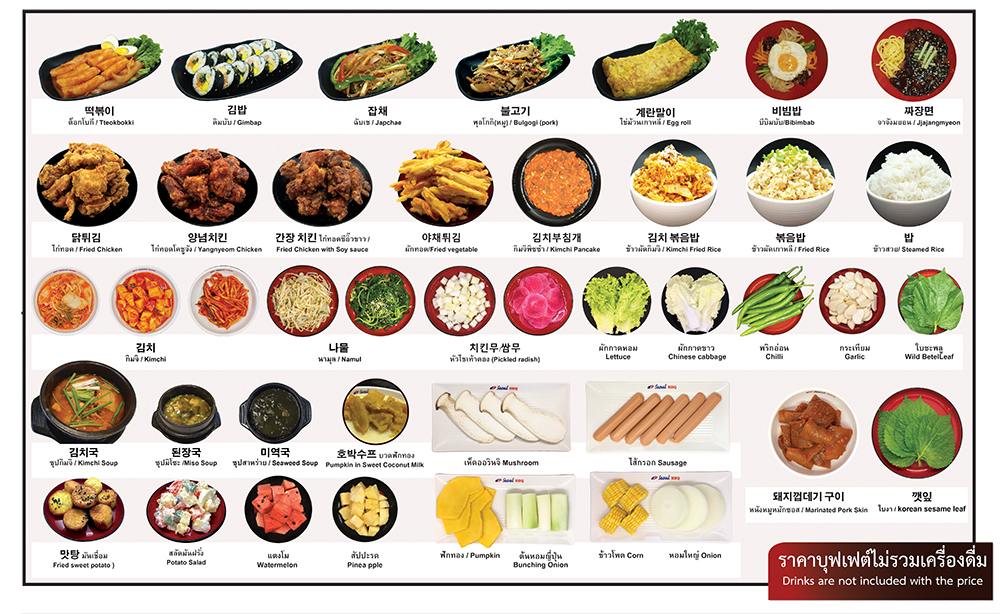 [ Lunch Special ]
1. Jeyukbokkeum 제육볶음 / 159B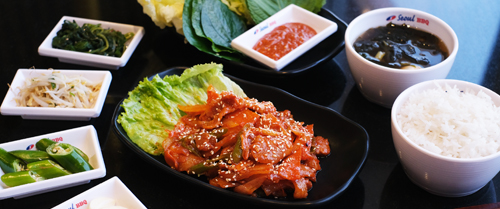 Jeyukbokkeum, หมูผัดซอสเกาหลี, Stir-fried Pork, 豚肉炒め, 辣炒猪肉, 辣炒豬肉


2. Samgyeopsal 삼겹살 / 159B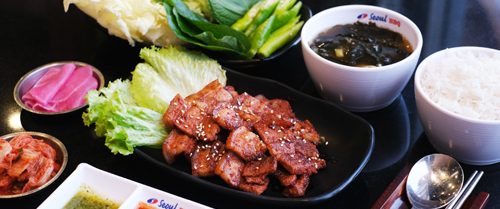 Samgyeopsal, Grilled Pork Belly, หมูย่างเกาหลี, サムギョプサル, 烤五花肉, 烤五花肉


3. Dwaejibulgogi 돼지불고기 / 159B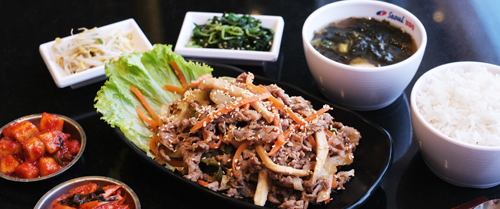 Dwaejibulgogi, Pork Bulgogi, พุลโกกี(หมู), 豚肉プルゴギ, 烤牛肉, 烤牛肉
4. Dolsotbibimbap 돌솥비빔밥 / 149B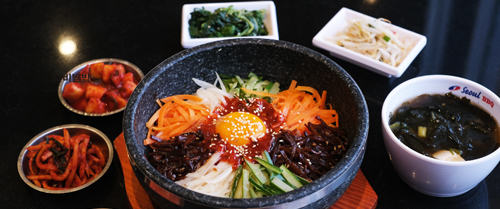 Dolsotbibimbap, Hot Stone Pot Bibimbap, ข้าวยำเกาหลี, 石焼きビビンバ, 石锅拌饭, 石鍋拌飯
5. Kimchijjigae 김치찌개 / 149B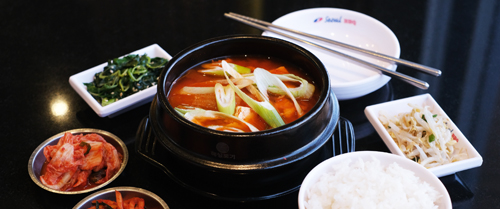 Kimchijjigae, Kimchi Stew, ซุปกิมจิ, キムチチゲ, 辛奇汤, 辛奇湯
6. Gimbap 김밥 / 119B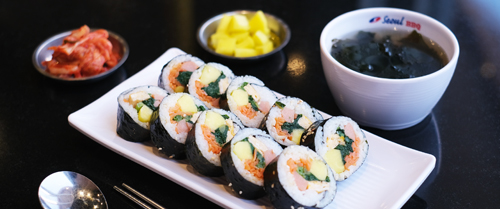 Gimbap, ข้าวห่อสาหร่าย, キンパプ, 紫菜卷饭, 紫菜捲飯
Every day 11:00 am to 15:00 pm, at SEOUL BBQ Onnut Only!
ทุกวัน 11.00-15.00น. เฉพาะ SEOUL BBQ สาขาอ่อนนุชเท่านั้น!
1. 이 페이지는 한국음식(한식)문화를 알리고자 한국 및 현지국가에 있는 음식점에서 사진과 내용을 제공받아 제작 되었습니다. 따라서 사진과 내용의 저작권은 등록한 음식점에 있으면 본지와 관계 없음을 알려 드립니다)
2. 이 페이지는 테이블 위의 QR코드를 스캔하여 QR 메뉴판으로 사용되고 있습니다. 사용을 원하시면(무료) 카카오톡 ID 'mykoreakr'로 문의 바랍니다.
Copyright © MYKOREA마이코리아 Unauthorized reproduction and redistribution prohibited.