CU is launching a South Korea CHEER UP campaign with Son Heung-Min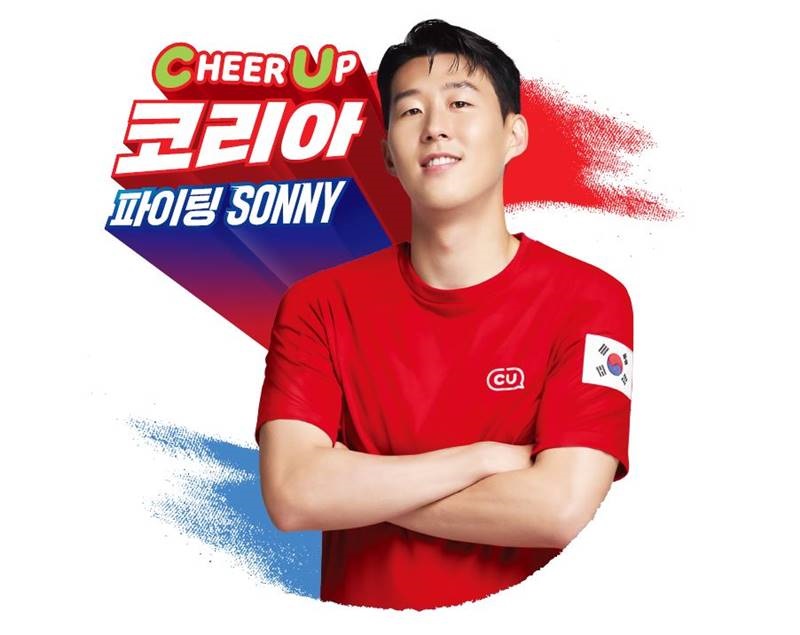 CU, the No. 1 convenience store in Korea, announced that it has selected Son Heung-min, the captain of the Korean national soccer team, as its brand model, the only company in the industry.

Son Heung-min won the top scorer in the English Premier League last season, and was recently selected 11th overall at the 2022 Ballon d'Or awards ceremony, the world's most prestigious soccer awards ceremony, making him the first Asian player to be in the top 10.

The meeting between CU and Son Heung-min was accomplished in a grand victory to provide massive customer benefits and revitalize the people who have been exhausted from Corona 19 by utilizing CU's nationwide network of stores and outstanding O4O capabilities.

CU will use Son Heung-min as a brand model to carry out large-scale customer-participatory promotions one after another.

In addition, for the development of Korean football, Son Heung-min's father, Son Woong-jeong, sponsors a youth soccer academy, and promotes 'iCU', a child safety infrastructure for the prevention of lost children and abuse of children. plans to spread

In November, CU conducts marketing of 'CHEER UP Korea, Fighting SONNY!' to wish the Korean national team good luck.

CU will hold a comment event to support Son Heung-min and the Korean national football team on Pocket CU and CU social media until November 22. On the day of the Ghana match on November 28, the event winners will be invited to the CGV theaters in Seoul, Gwangju, and Busan to support cheering supplies and food.