KOREAN AIR Develops New Korean-Style Vegan Menu
Widen options for vegetarian passengers by providing menus using a variety of vegetable and seasonal ingredients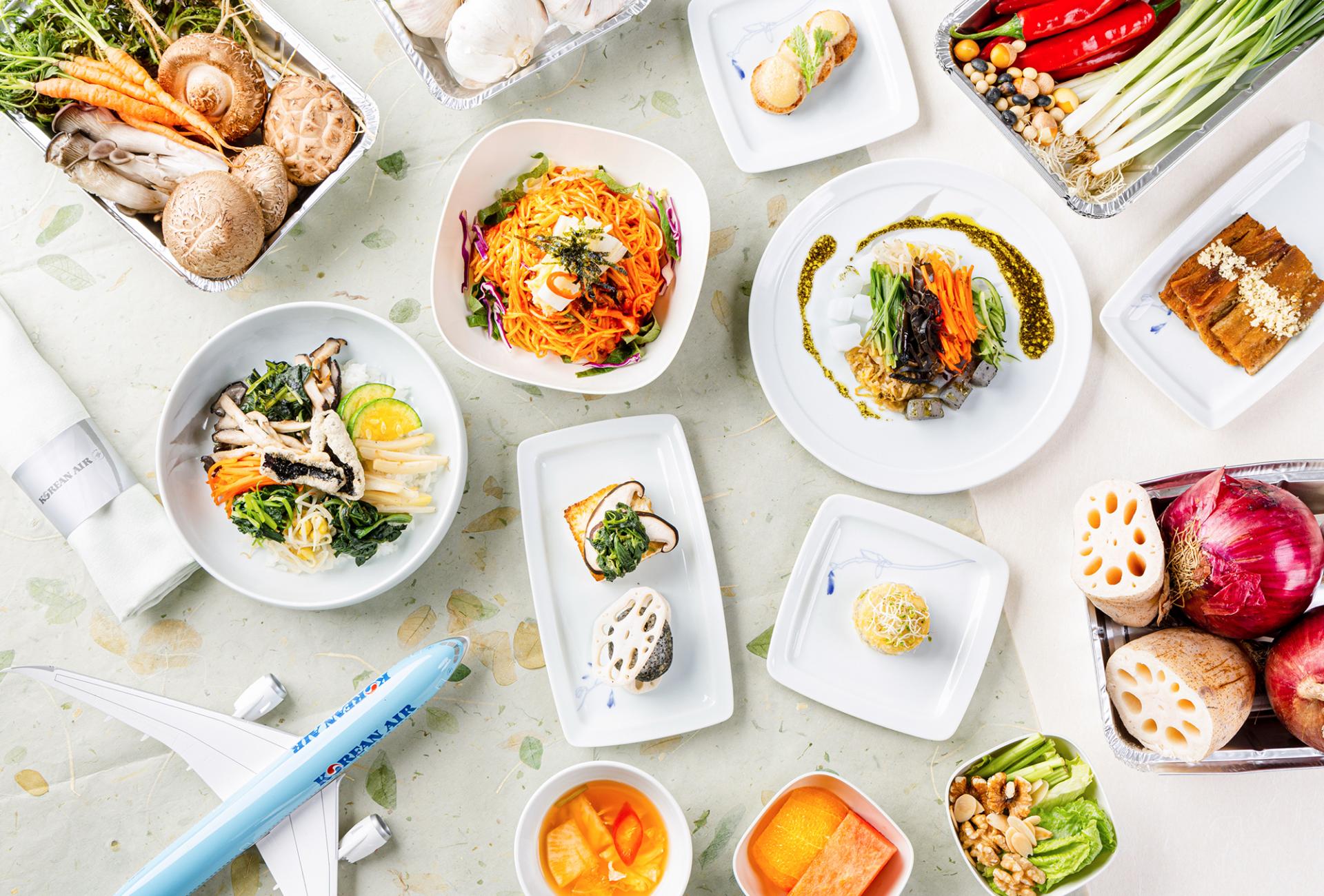 Korean Air has developed a new vegetarian menu based on traditional Korean food and introduced a "Korean-style vegan menu" that can be enjoyed on board.
Korean Air has developed a Korean-style vegan menu to reflect the growing trend of vegan food as a way to reduce carbon that causes climate change.
Korean Air's Korean-style vegan menu was inspired by traditional temple food and uses a variety of vegetable and seasonal ingredients to capture the natural taste and refinement of the ingredients. Burdock Barley Rice, Mushroom Gangjeong, Tangpyeongchae, and Plum Tofu, a Korean-style vegan menu developed by Korean Air, can be enjoyed in all classes. The Korean-style vegan menu plans to be serviced differently depending on the route and season.
Korean Air is expected to expand the choice of passengers on board by creating a vegetarian menu of Korean food, which is popular as a well-being food, in addition to six kinds of vegetables such as Western vegetables, Oriental vegetables, Indian vegetables and raw vegetables.
Korean-style vegan menus are available on all Korean Air international routes departing from Korea. Anyone can pre-register on the Korean Air website, mobile app, or service center from March 1 to 24 hours before flight departure.
<This article was written in Korean and translated into English. Therefore, I would like to inform you that the fact is in the original Korean article.>
※source : 'PeopleTV' https://peopletv.co.kr/2370