'K-Food Export Export Promotion Team', started overseas sales starting from Japan
K-food promotion marketing development at the Tokyo Food Fair and the Tokyo Food Fair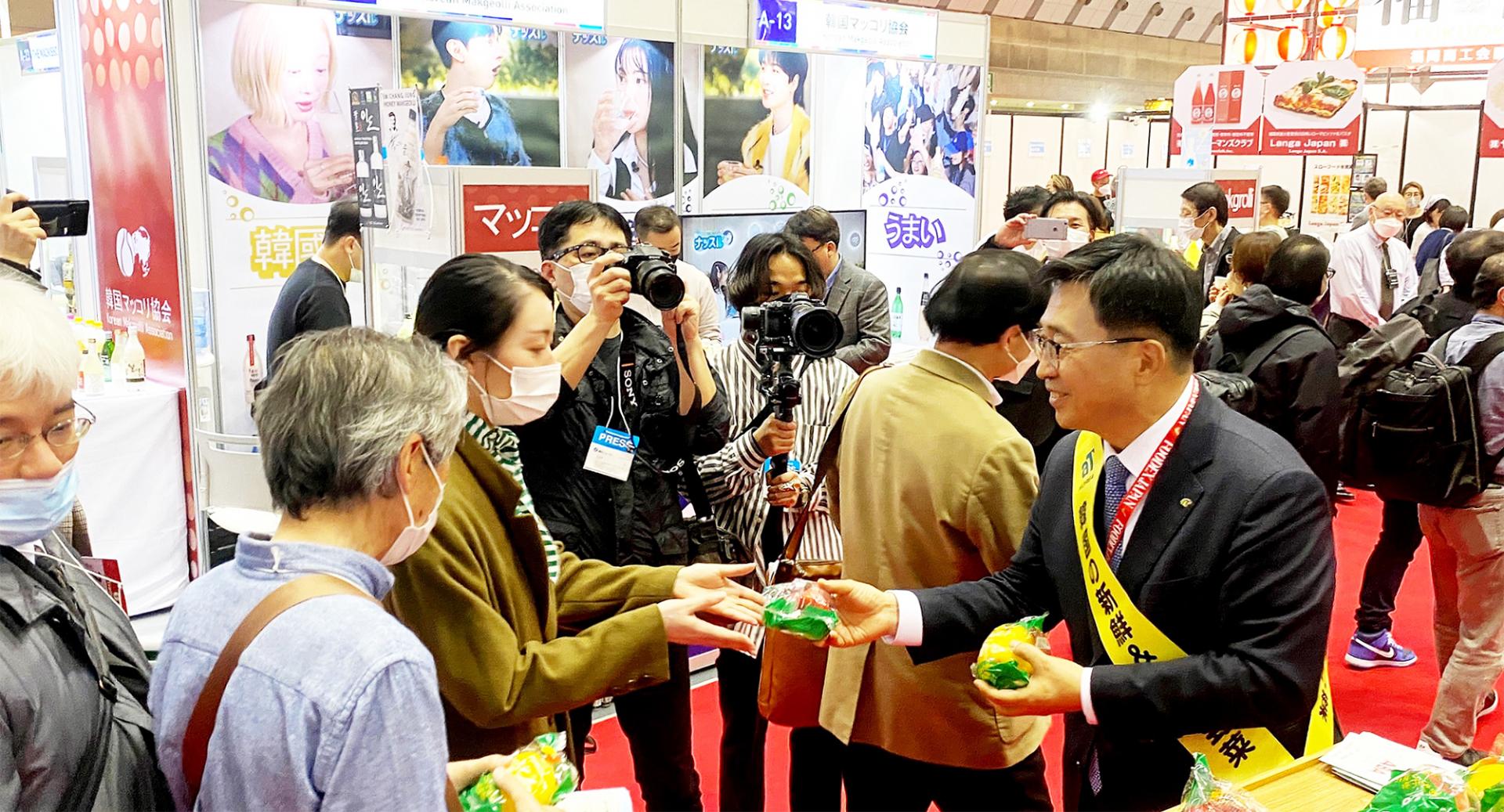 Kim Chun-jin, president of the Korea Agricultural and Fisheries Food Distribution Corporation, launched the K-Food Export Expansion Promotion Team in February and was directly managed.
Mr. Kim visited Tokyo on the 7th and held a meeting with the Korea Federation of Agricultural and Food Trade Associations in Japan to listen to trends in K-food sales and on-site difficulties and to boost exports of Korean agricultural and marine products to Japan.
In addition, Mr. Kim visited the Tokyo Food Expo 2023, which celebrated 48 times this year at the International Exhibition of Tokyo Big Site, Japan, and encouraged the company officials who participated in the event. In addition, public relations marketing was developed to promote healthy and excellent K-food for Japanese locals.
In the Korean pavilion, 70 companies that export K-food such as kimchi, ginseng, and drinks participated in the export market for Japanese food buyers. The KNOC plans to actively expand the export territory by actively knowing the excellence of Korean foods and the popular export items that are popular in the field through the K-Street Food PR Center.
At the site, Mr. Kim said, "In 2022, the export of agricultural and fishery foods in Japan increased by more than 5% year-on-year to $ 2.16 billion, Japan is the second-largest country with high market potential." We will do our best to support omnidirectional exports such as promotion marketing. "
Meanwhile, Mr. Kim plans to visit Japan, Brazil, and the United Arab Emirates (UAE) by the 15th to expand K-food exports to expand K-food exports.
※source : 'NewsK' https://newsk.co.kr/1643