World OKTA to hold World Representative Assembly and Export Consultation in Tokyo, Japan on April 18th
All-out efforts to vitalize the network of overseas Korean entrepreneurs and support the overseas expansion of young people seeking jobs in their home countries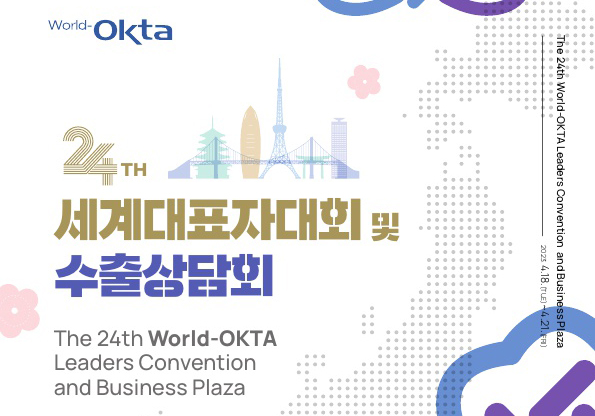 World Korean Business Convention (World OKTA), the largest economic organization of overseas Koreans, will host the "24th World Representative Assembly and Export Consultation" from April 18th to 21st in Tokyo, Japan.
World OKTA, with branches in 142 cities across 67 countries worldwide, has been holding this event annually since 1999 to support economic development and trade promotion in their home country, overseas expansion of small and medium-sized enterprises (SMEs) and youth, and to activate Korean economic networks. This year marks the 24th event.
This convention will be held offline for the first time in three years due to the end of the COVID-19 pandemic, and it will be held overseas in Tokyo, Japan for the first time in the event's history. Participants include World OKTA members and domestic SMEs, including the next generation of business leaders who hope to expand their business overseas. Members of the National Assembly and officials from related agencies are also expected to attend.
Through this event, World OKTA will seek various ways to effectively contribute to the domestic economy by opening various programs to activate Korean economic networks.
※source : 'NewsK' https://newsk.co.kr/1650