Healthy and delicious K-food captivates British food buyers
Successful completion of the Korean Pavilion at the London Food & Beverage Expo, consulting results of 18 million dollars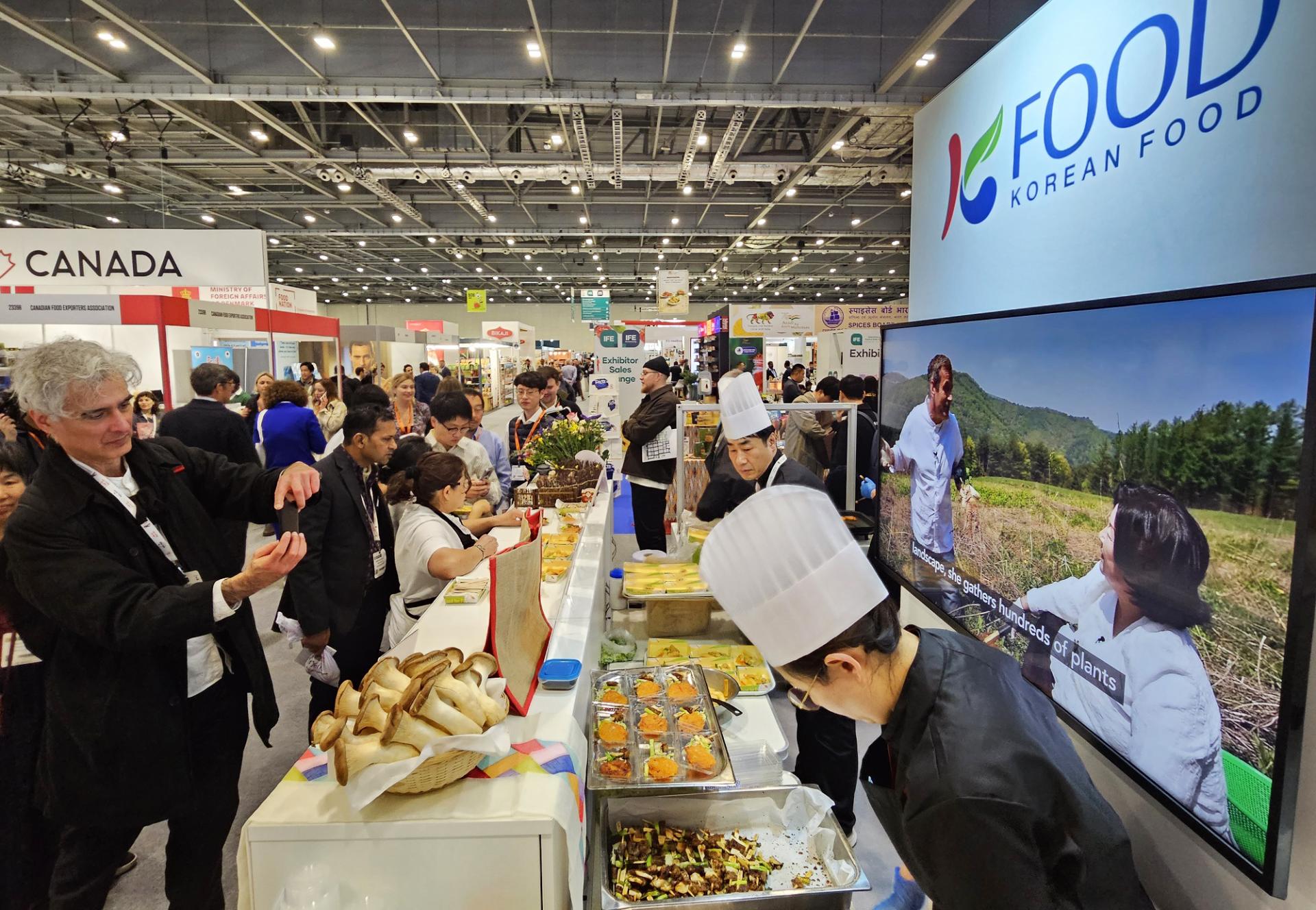 London Food and Beverage Fair (IFE) Korean Pavilion Operation Site
The Ministry of Agriculture, Food and Rural Affairs (Minister Jeong Hyeong-geun) and the Korea Agro-Fishery Food and Distribution Corporation (President Kim Chun-jin) participated in the 2023 London Food and Beverage Fair (IFE 2023) in London, England, from the 20th to the 22nd.
The International Food & Drink Event (IFE) is the UK's largest food and beverage fair with more than 40 years of history, and this year, 35 countries, including Korea, Italy, Spain, France, and Turkiye, participated as national halls, and more than 25,000 buyers and food and beverage workers from around the world gathered.
In response, the government and the corporation formed a Korean pavilion with 12 excellent exporters to intensively promote healthy and delicious K-food. In particular, focusing on the fact that food with the motto of nature and health is recently in the limelight in the UK, it introduced dried fruits without artificial additives, fruit puree with fruit flesh, collagen products, and processed red ginseng products, receiving great interest and favorable reviews.
Traditional fermented foods such as kimchi, red pepper paste, and soy sauce, kimchi pancakes using rice cakes and saesongi mushrooms, tteokbokki, and saesongi sanjeok were introduced at the Korean Pavilion tasting event, and many of them recognized that "red pepper paste is a traditional Korean sauce."
※source : 'NewsK' https://newsk.co.kr/1653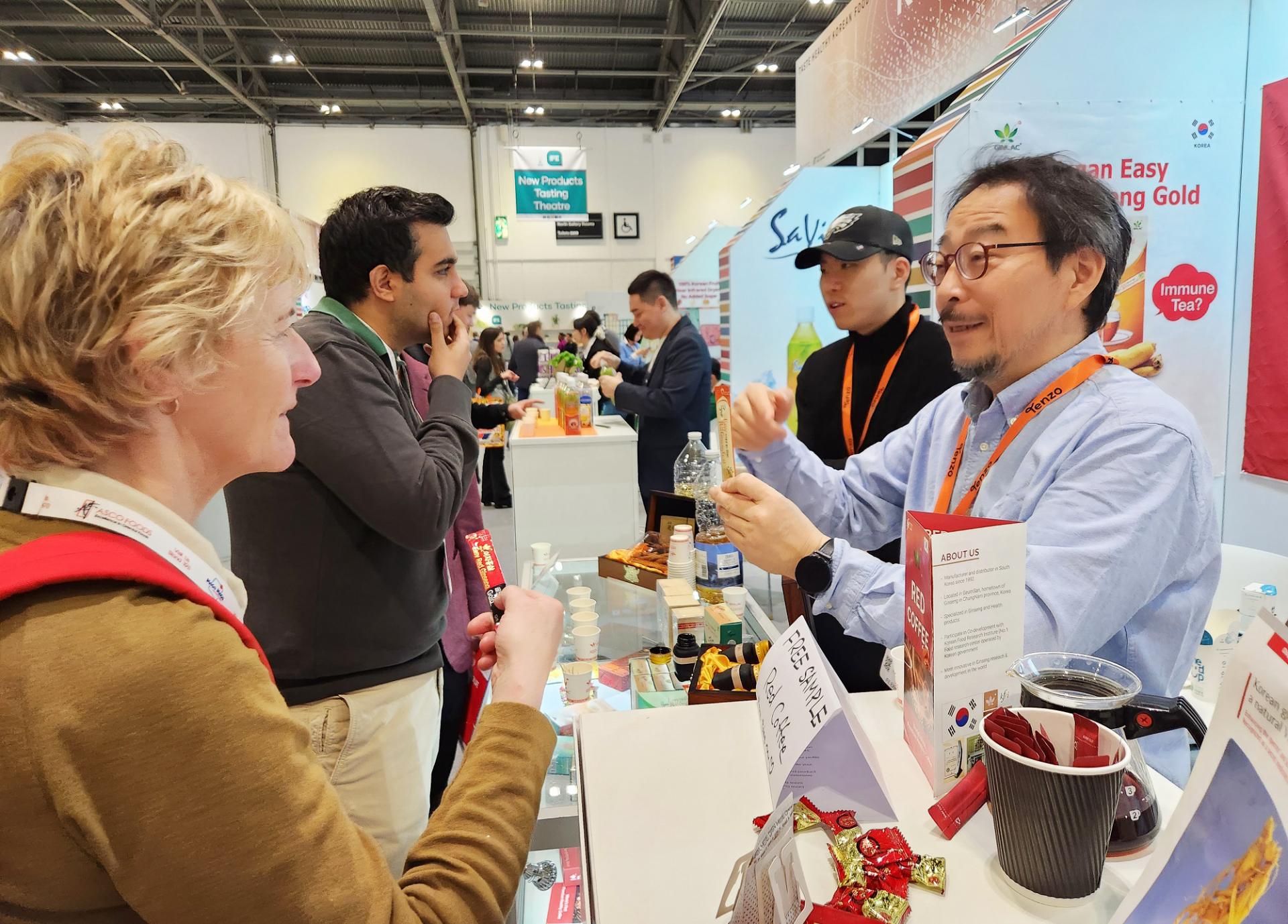 Consultation on field exports to the Korean Pavilion at the London Food and Beverage Fair (IFE)