Cheong Wa Dae transforms into a complex cultural space with art
The 2023 Blue House Concert ended successfully with about 3,000 people visiting for two days on September 10th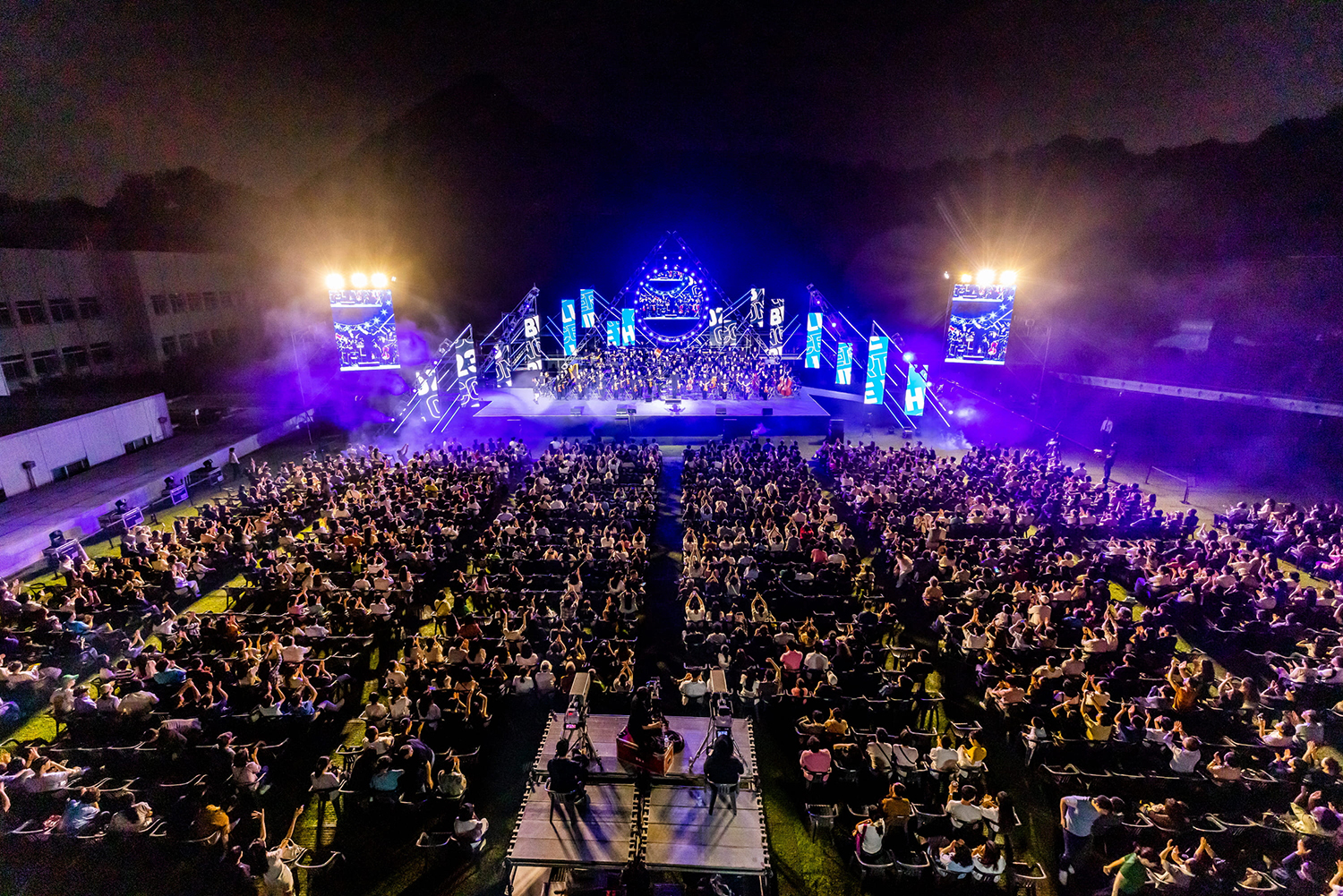 In the fall, which is just around the corner, the sound of grass bugs and the K-music melody colored Cheong Wa Dae to the fullest.
The 2023 Blue House Concert, held at the Cheong Wa Dae heliport on September 9 and 10, ended successfully with the participation of about 3,000 citizens. A large number of K-music musicians representing Korea, including the National Symphony Orchestra and the National Opera, pianist Sunwoo Ye-kwon, singer Ko Young-yeol, and K-pop artist Mamamoo Plus (Solar and Moonbyul), participated. The concert was sold out within 10 minutes of the opening of the reservation site, showing public interest in the outdoor concert of the Blue House.
On the 9th, it was a stage that covered K-music such as classical music, Korean traditional music, and K-pop. The National Symphony Orchestra opened the door for autumn by performing representative dance songs such as Tchaikovsky and Brahms under the direction of Hong Seok-won. Pianist Sunwoo Ye-kwon, the first Korean winner of the 2017 Van Clyburn Competition as a collaborator, played Rachmaninoff's Rhapsody on the Theme of Paganini. Rachmaninoff's powerful and romantic melody revived at his fingertips, coloring the Blue House splendidly.
Park Jong-sung (Harmonica), who played the folk song "Saeya Saeya," and Ko Young-yeol (Sori), who sang Woo Hyo-won's "Arirang," sang the beauty of Korea and conveyed the mood of the deepening autumn night.
There was also an experimental stage. It presents Mamamoo Plus's representative song "Daengdaeng" in an orchestra version. The unique fusion of classical music and K-pop boosted the audience's excitement.
The grand finale of the performance was decorated with more than 300 drones embroidering the night sky in unison with Ravel's performance of "Bolero." The drone show, which performed various performances in line with the ever-changing rhythm changes, drew cheers from the audience.
On the 10th, along with the National Opera Company, Korean vocalist bass baritone Samuel Yoon, soprano Lim Se-kyung, and baritone Yang Joon-mo were present. The most beloved repertoire of Koreans, including the opera "La Traviata" and the song "Nostalgic Geumgangsan," decorated the stage, leading to the audience's response. In particular, the harmony between the Korean Adopted Children's Choir (Director Kim Soo-jung) and the National Symphony Orchestra, which took the stage under the direction of Jang Yoon-sung, impressed the audience deeply. It was a time to check the power of music across generations.