Garden is colored with 'Flower' and sky is colored with 'Fire'!
Multimedia fireworks show at Suncheon Garden on the 23rd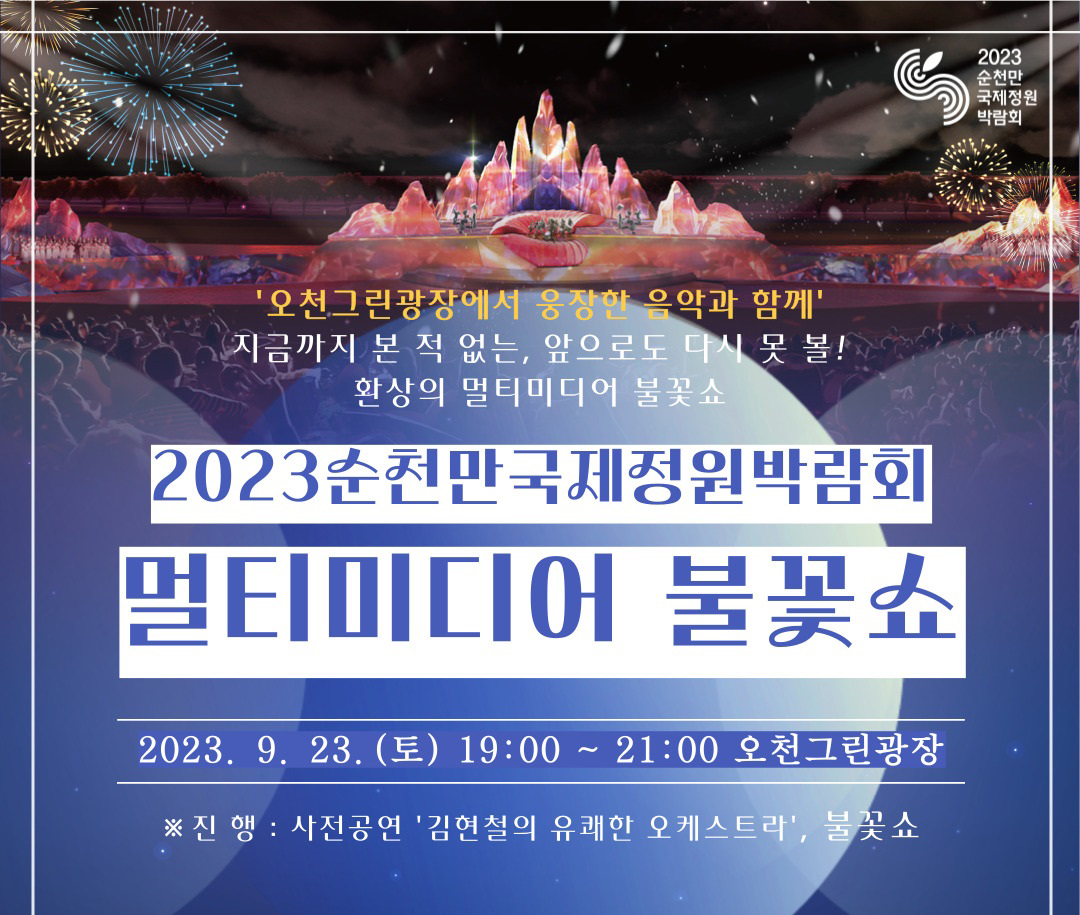 At 7 p.m. on the 23rd, a multimedia fireworks show will be held at Ocheon Green Square with magnificent music. The fireworks show, which will embroider autumn garden nights, was prepared by the Suncheon Bay International Garden Expo Organizing Committee (Chairman Noh Kwan-kyu, Suncheon Mayor) with Hanwha Aerospace Co., Ltd.
The theme of the fireworks show is 'Connect Our Dream'. With the motif of the dream bridge of Suncheon Bay National Garden, it contains a message that just as the trees in the garden grow, our dreams grow and lead to the future of hope like flames in the sky. The multimedia fireworks show, which harmonizes fireworks, drones, lighting, lasers, and music with Hanwha's world-class directing power, will present emotion and hope to Suncheon citizens and visitors to the garden fair.
The event is from 7 p.m. to 9 p.m., and "Kim Hyun-chul's Pleasant Orchestra" will be held as a pre-performance. It is a performance that is very popular with family audiences, accompanied by a collaboration of top-class performers and top vocalists, and a witty command performance and song interpretation by comedian Kim Hyun-chul.
After the orchestra performance, a spectacular fireworks show will be held for 20 minutes. The fireworks show will be held on an all-time scale following the Seoul and Busan fireworks festivals that Hanwha has promoted so far. In particular, it is expected to be more distinctive in that it unfolds against the backdrop of a blue garden in the city center.