"Beginning and Ending of a Cultural Power," Iksan's first museum exhibition in Korea ended successfully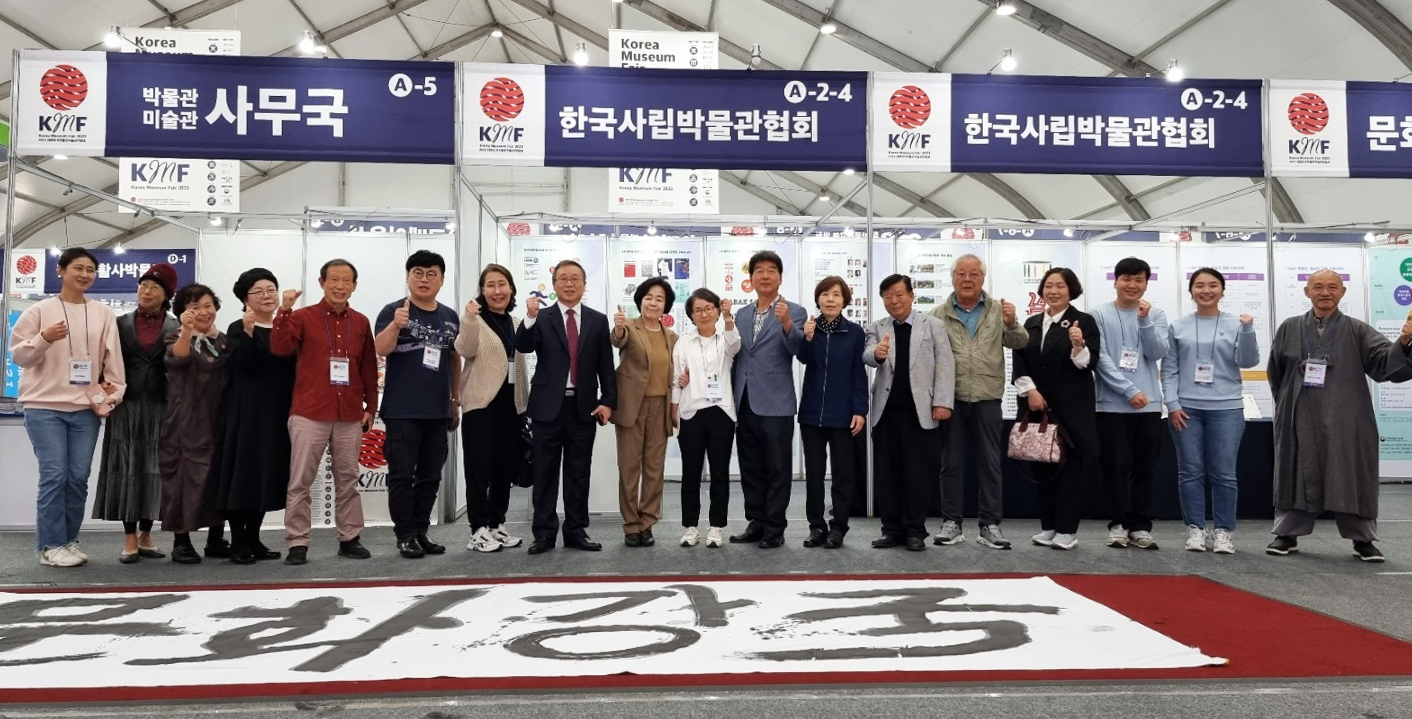 ▲ Screaming cultural powerhouse with major museum directors in front of the exhibition hall
Korea's first museum fair, which ended successfully with a four-day schedule on October 28, was a place to mark the beginning and end of a cultural powerhouse.
Even during Japanese colonial era, when national sovereignty was taken over behind Korea's emergence as a cultural powerhouse in the world, each individual served the mission of preserving culture despite adversity. And this event attracted great attention in that private museums and art galleries continue today, and this event provides a wide range of opportunities for the general public to enjoy culture beyond the value of cultural preservation.
More than 60 organizations and companies, including museums and art galleries in 17 cities and provinces across the country, participated in more than 70 exhibition and promotion booths, and the event, which was held on a large scale for the first event, attracted the audience's attention with many rare exhibitions in line with the characteristics of "private."
In particular, the exhibition promotion center was popular because it consisted of a special zone and an experience zone, allowing easy access to cultural assets through experience. In addition, treasure-levels and rare artifacts were displayed in the exhibition rooms in a total of five areas, including government and local government zones, individual museum and art museum zones, and corporate museums, revealing the true value of private museums and art galleries.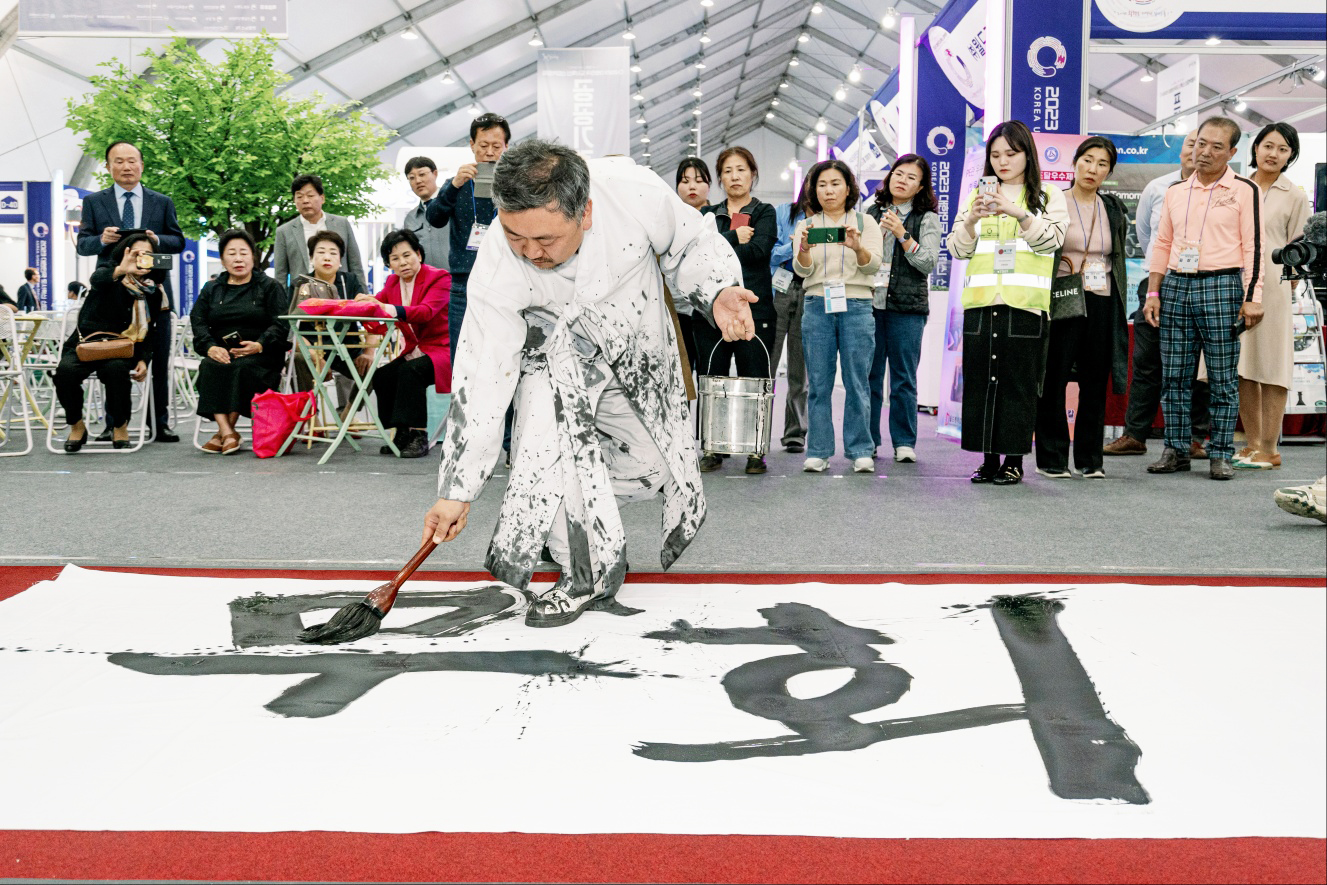 ▲ Writer Lee Sang-hyun, who is defending the letter "cultural powerhouse" of the call performance commemorating the event
Meanwhile, the special exhibition room received great attention as it introduced the "Hallyu" exhibition, which features works by 52 calligraphy artists under the theme of "Hallyu," the "Hangeul Sign Exhibition," which showcases Korean signboards owned by the Korean Language Museum, the "Jangshingu Exhibition," which brings together the collection of Nadri Museums, and the "First Works Exhibition," which introduces the first products produced from the enlightenment period. In particular, the large-scale "cultural power" calligraphy performance at the site received great applause.
Park Am-jong, president of the Korea Private Museum Association, said, "This fair began with an individual who wanted to save and preserve our culture, and the end shows the ordinary truth that we ourselves benefit from that culture." "We will reach the audience with a newer and richer program next year."
Organizers said 50,000 people attended the event.
※source https://newsk.net/domestic/?idx=16783600&bmode=view
| | |
| --- | --- |
| ▲ Visitor's view of the booth | ▲ A special exhibition of the Korean Wave banner exhibition |