The 'Place of Creation and Harmony'
Comprehensive Art Competition of Korea '2023 Korea Art Festival' was completed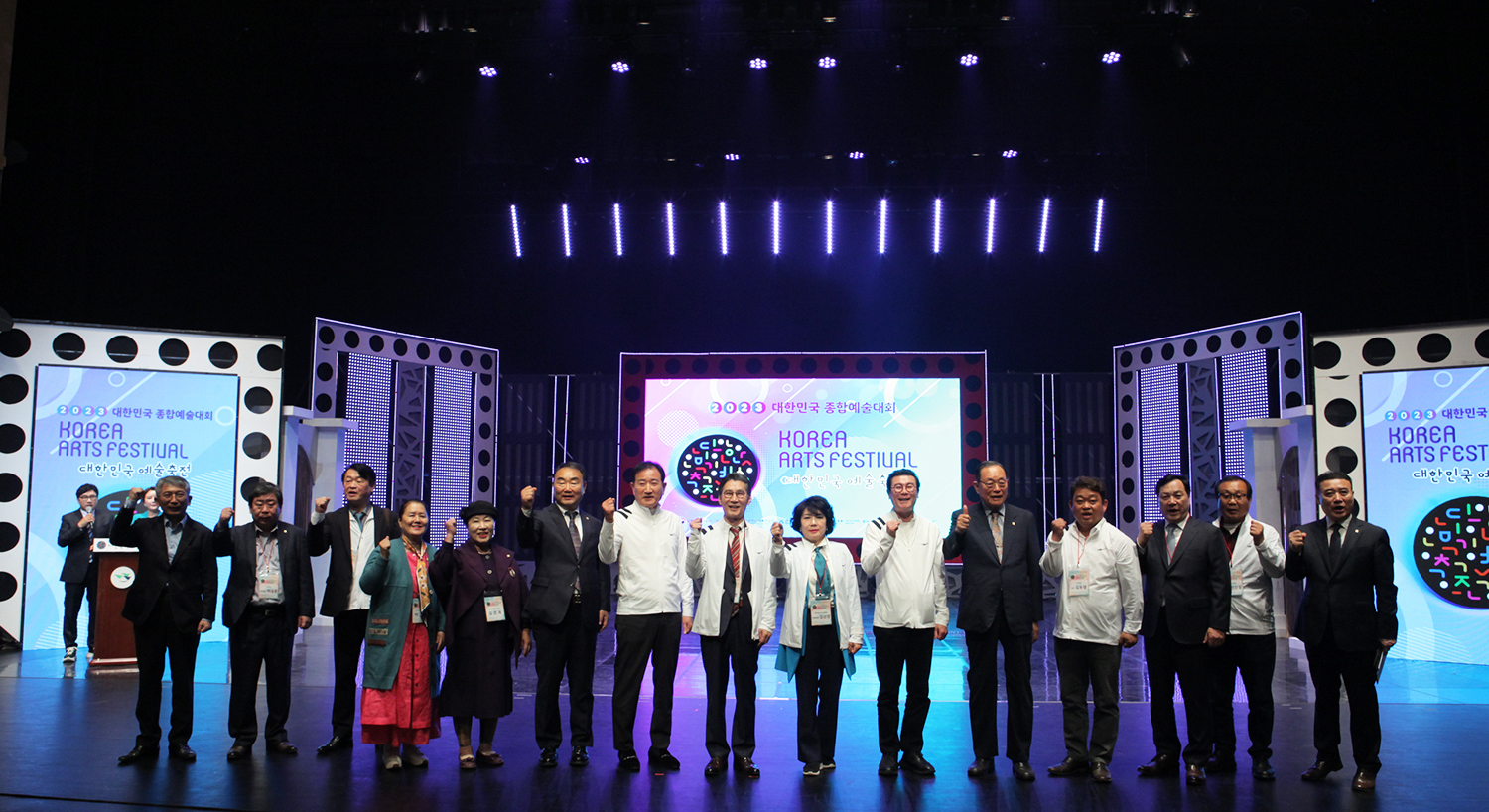 The 2023 Korea Arts Festival, organized by the Federation of Korean Arts and Culture Organizations (hereinafter referred to as the Korea Arts Federation), successfully closed on October 26 with the award of a total of 43 teams, including the Garam Art Troupe (Gyeongbuk) in the Korean traditional music sector (Minister of Culture, Sports and Tourism Award).
The Korea Arts Festival, the only comprehensive art competition on a national scale, began in 2018 with the aim of revitalizing artists' creative base, creating new jobs, and promoting people's enjoyment of culture and arts, and aims to expand the convergence synergy of art and sports and have a positive effect on the local economy by holding the National Sports Festival every year.
A total of 323 artists from June to August participated in the 2023 Korea Arts Festival in three categories, including Korean traditional music, photography, and film, and selected 43 teams to advance to the finals. After strict and fair screening at the finals held in Mokpo, Jeollanam-do on October 25, the winners were decided by dividing them into grand prizes, best prizes, encouragement awards, and special awards.