2023 COEX Food Week will be held on November 22nd...Future food trends in one place
Korea's largest food industry exchange stage, 800 companies from 20 countries participate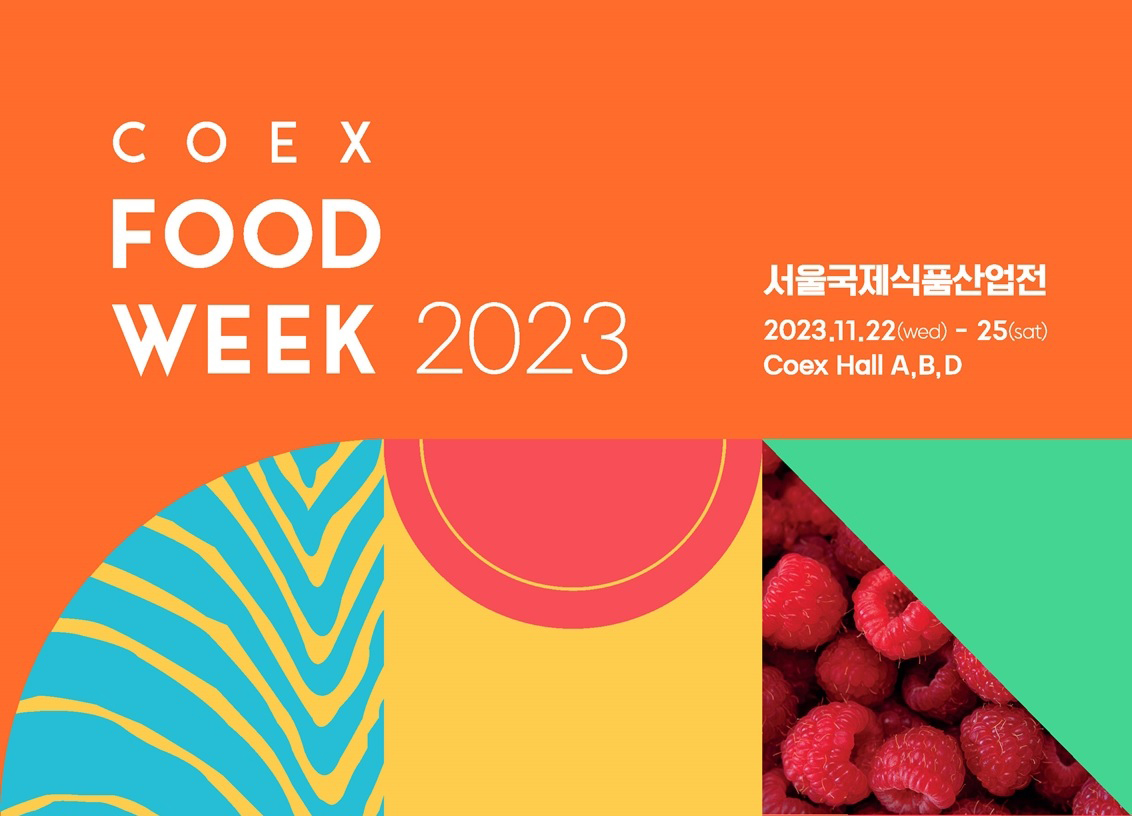 COEX (President Lee Dong-ki) will hold the 2023 COEX Food Week (the 18th Seoul International Food Industry Exhibition, Coex Food Week 2023), the largest food exhibition in Korea, at COEX A, B, and D halls from November 22 to 25.
Marking its 18th anniversary this year, COEX Food Week is the largest comprehensive food exhibition in the second half of the year to check the latest trends in the food industry. Under the theme of "Food For Better Future Future: 食tak," the exhibition showcases future food industry trends for personalized tables, ranging from domestic and foreign premium foods to alternative/new foods, manufacturer fairy tales, smart distribution, and palm tech. Korean food companies, small business owners, local governments, as well as 800 companies and 1,300 booths from 20 countries around the world, including Japan, China, Latvia and Canada, will participate.
This exhibition will hold specialized food-related exhibitions such as the 2023 World Food Tech Expo and the 2023 Korea International Bakery Show at the same time. The World Food Tech Expo offers food tech innovation products and new technologies that have recently attracted attention in the food industry, including alternative foods, smart farms, food automation solutions, restaurant service equipment facilities, and eco-friendly packaging. The Korea International Bakery Show offers a variety of attractions by holding various contests along with exhibitions by bakery industry-related companies from desserts, snacks, drinks to bakery machines, raw materials, packaging, and store facilities.
In particular, this year's exhibition has prepared special planning officers and programs to experience various food trends, drawing keen attention not only from consumers but also from food industry officials such as buyers and venture investors. △Food Street with three concepts (Simple Food Table, Wellbeing Food Table, and Cho Mi Food Table) △ Liquor Liquor Liquor Lounge △ Agricultural Food Tech Startup Planning Center △ New Product Special Hall (NEXTGEN Food) will be built in the exhibition hall. In addition, seminars, conferences, and B2B buyer consultations will provide a venue for domestic and foreign business opportunities to get a glimpse of the latest trends in the food industry, including cold chain solutions, food safety management, and overseas food trends.