The first official event in Gwangju on UN World Yoga Day 'ACC Yoga Festival' has been completed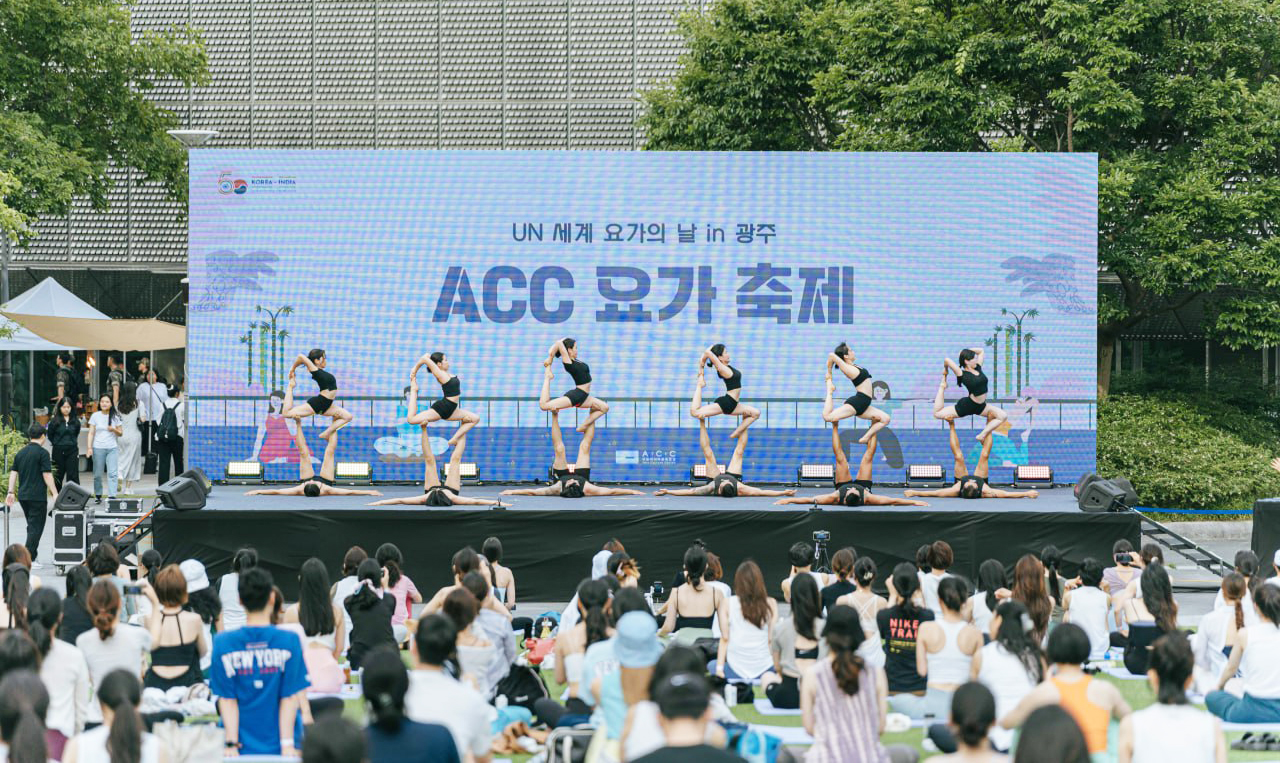 The "ACC Yoga Festival" held in Gwangju to commemorate the 50th anniversary of diplomatic relations between Korea and India and the United Nations (UN) World Yoga Day was successfully completed.
The "ACC Yoga Festival," jointly held by the Ministry of Culture, Sports and Tourism's National Asian Cultural Center (ACC, Jeon Ji-gu Lee Kang-hyun), the Indian Cultural Center in Korea, and the Korean Yoga Society, was held around the ACC Asian Culture Plaza on June 24.
More than 3,000 people, including participants and visitors, visited the "ACC Yoga Festival," which was held under the theme of "Yoga Trip in the City to Find Me," and experienced healing by connecting cities, cultures, and people using yoga.
The "ACC Yoga Festival" was spectacular even before the start, with more than 300 pre-applicants lining up in a long line to register for participation. The festival marked its full-fledged start with the Acro Yoga performance of the "Aklow" team and the Indian Cultural Center's traditional dance performance in Korea. It was followed by "Indian Traditional Yoga," "Binyasa Yoga," and "Inside Flow Yoga." After yoga, the participant took a rest meditating ambient music in the sunset.
※source : 'PeopleTV' https://peopletv.co.kr/2534