Gen-Z generation in the U.S. who experienced "K-Food School," "Wonderful!"
LA KCON-linked 'K-Food Fair' successfully promoted and targeted young people by promoting school concepts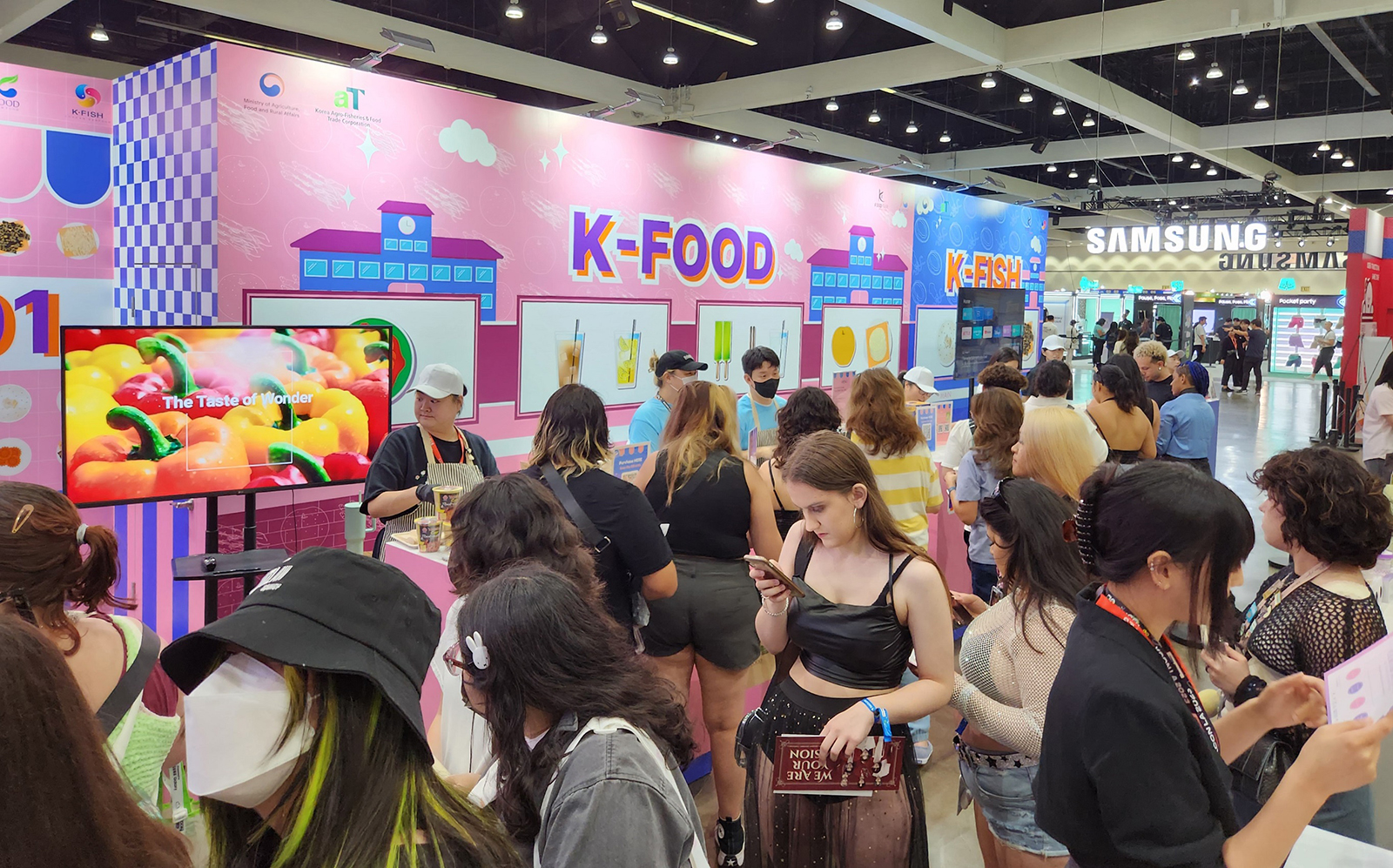 The Ministry of Agriculture, Food and Rural Affairs (Minister Jeong Hyeong-geun) and the Korea Agro-Fishery Food Distribution Corporation (President Kim Chun-jin) successfully completed the "U.S. K-Food Fair B2C Promotion Event" in connection with the "KCON LA 2023" Hallyu Festival held at the LA Convention Center for three days from the 18th to the 20th.
KCON is a large-scale Korean Wave festival held by CJ ENM to spread K-culture around the world since 2012, and is a venue that encompasses various K-content such as food, beauty, and fashion as well as K-pop. As LA KCON is an event gathered by Gen-Z generation* of the U.S. who are interested in Korea, the Agri-Food Imposition Corporation created a "K-Food Promotion Hall" at the KCON venue to promote the charm of K-Food to local young people.
* Generation Gen-Z: Generation of students born in the late 1990s and early 2010s
The "K-Food Promotion Hall" was planned as a space where visitors can easily become familiar with K-Food, such as Korean uniforms and meals, which have recently become interested in K-dramas and entertainment.
In particular, major export items such as beverages, noodles, snacks, and rice processed foods were displayed in the school cafeteria concept zone, and tasting events were held with Gen-Z generation's preferred foods such as tteokbokki, ice cream, misugaru, bungeo-ppang, and honey rice cakes. After school, the concept space of the PC room allows users to play Roblox's "K-Food Simulator" game directly, and when certifying participation in various events such as photogenic selection and spinning board games, it added fun by issuing a "K-Food School" certificate.
※source https://newsk.co.kr/1740