K-Food joined the 'European Heritage Day' event!
Paris International University Village, which has a 100-year history, introduces and promotes K-food flavors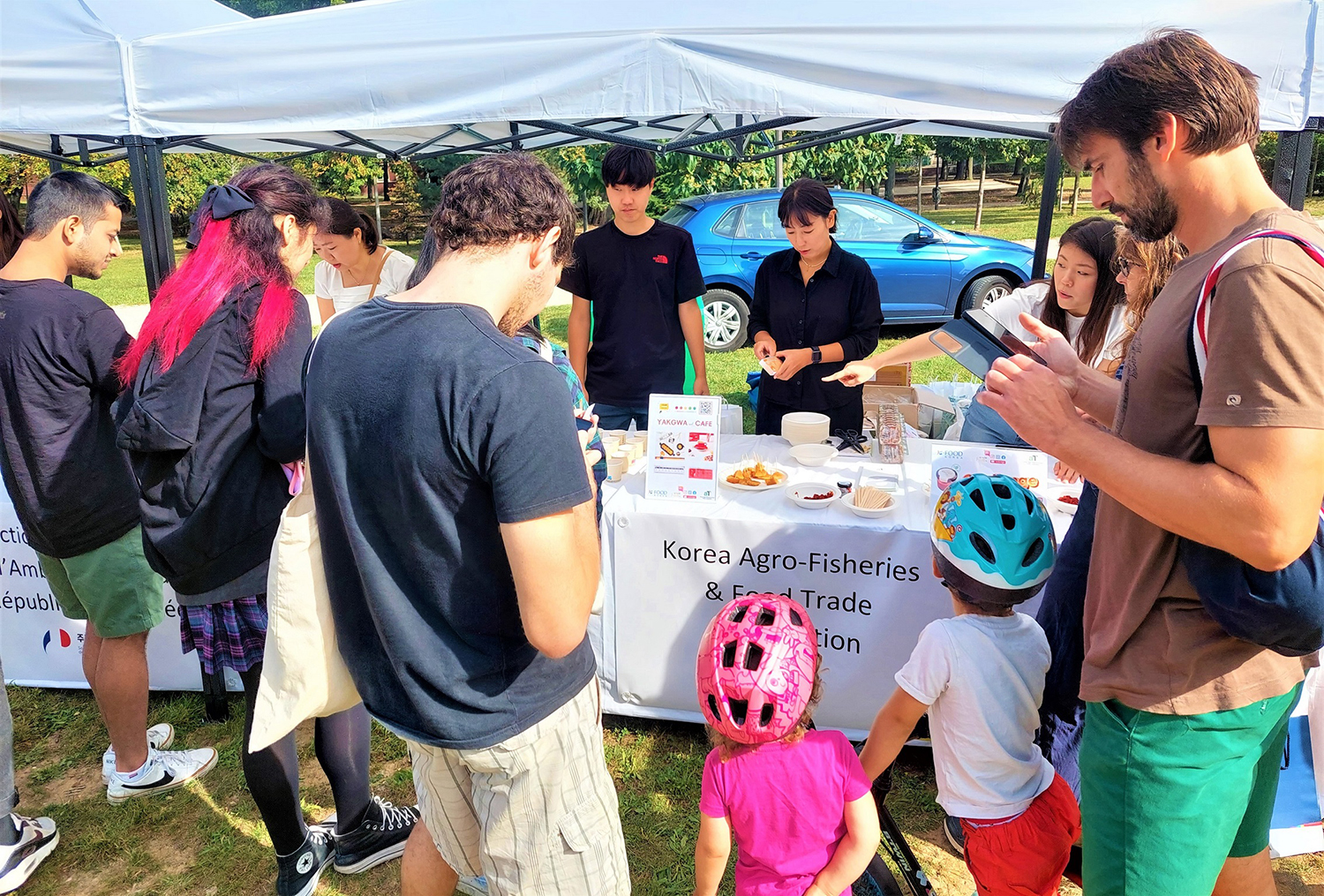 The Ministry of Agriculture, Food and Rural Affairs (Minister Hyun Kyung-geun) and the Korea Agro-Fishery Food Distribution Corporation (President Kim Chun-jin) distributed and sampled K-food packages to the 2030 generation in Europe at the "European Cultural Heritage Day" celebration held at the Paris Internationale Universitaire de Paris on the 16th.
This year marks the 40th anniversary of the European Cultural Heritage Day, during which various public institutions and museums such as the French presidential residence and the prime minister's residence are open to the public for free, and cultural events on various topics are held. The Paris International University Village, where the event was held, is home to more than 6,000 university students from 132 countries in more than 50 buildings, and the Ministry of Education and the Korea Historical Promotion Foundation established a 250-room Korean Pavilion in 2018.
The Ministry of Agriculture, Food and Rural Affairs and the corporation distributed a K-food package consisting of ramen, drinks, ssamjang, and yakgwa so that students from various countries could enjoy Korean agri-food with interest. It also held kimchi, coffee, medicine, and tasting events, providing opportunities to enjoy various K-foods on the spot.
Meanwhile, the Korea Creative Content Agency and the Korea Tourism Organization jointly participated in the event to promote food, culture, and content by presenting K-pop cover dance performances, hanbok experiences, promoting Korean tourist attractions and hosting the Busan Expo.