HERA, Officially Enters Japanese Market
Running a brand pop-up store in Shibuya, Tokyo, 'Scramble Square'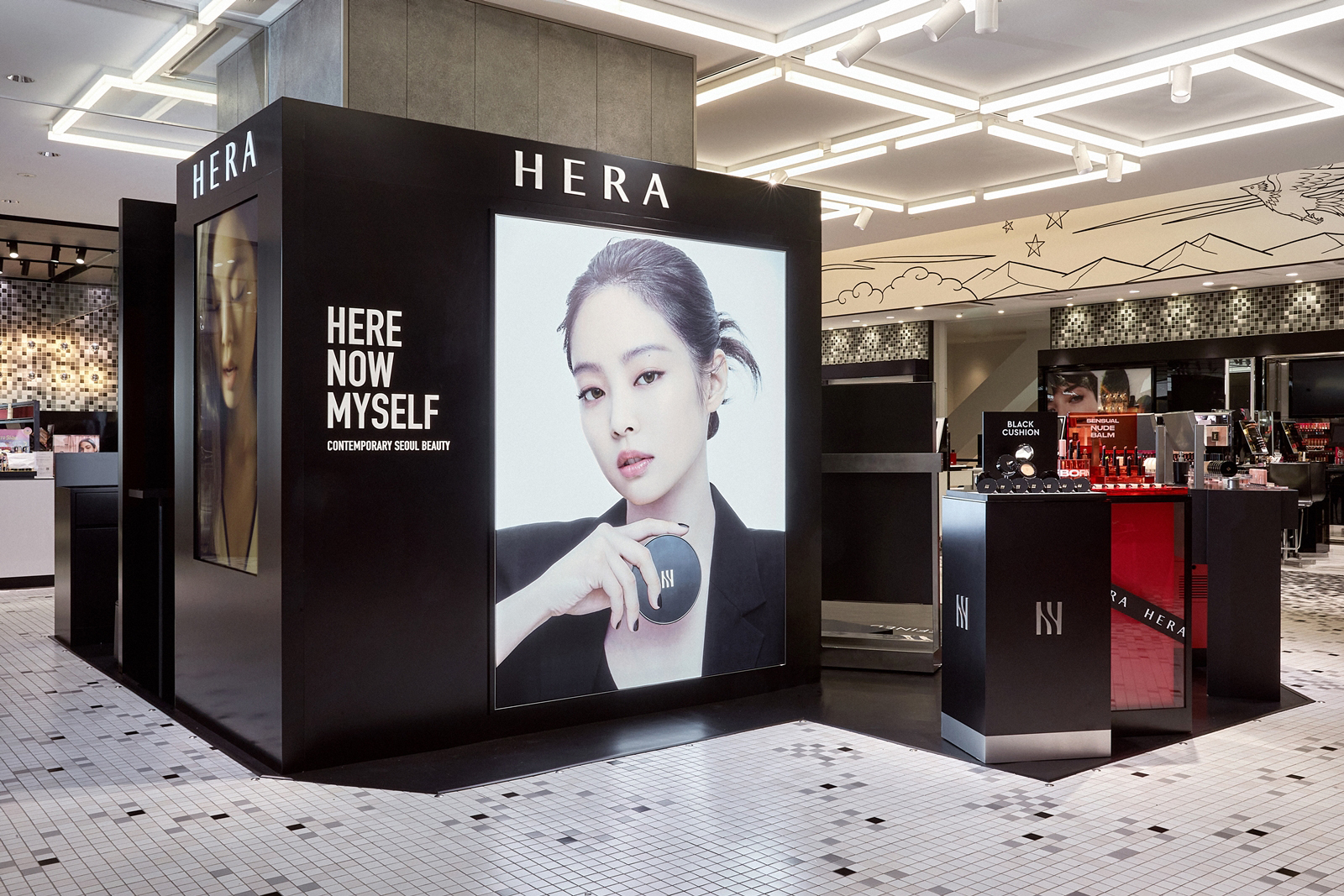 Hera, a global luxury makeup brand, will enter the Japanese market in earnest and accelerate its targeting of the global market.
Hera has been operating a brand pop-up store at "Scramble Square," a large shopping mall in Shibuya, Tokyo, Japan, since August 31. Customers who visit the site can use the brand's representative products themselves and experience various experience events such as professional makeup services and makeup shows provided by Hera artists.
Following the pop-up opening, it officially entered the Tokyo and Osaka branches of Atokosme, Japan's largest beauty information platform and multi-brand shop, on September 1. It is introducing brand representative products such as black cushion, sensual nude balm, and sensual nude gloss in the Japanese market.
Hera held a VIP event in July this year, before officially entering the Japanese market, involving more than 300 people, including local distributors, media and influencers. Through the event, the brand's representative makeup look, routine, and major product lineup were introduced. In particular, since its launch in 2017, it has been able to confirm keen interest in "Black Cushion," which has topped the Korean cushion brand with cumulative sales of 8.56 million at home and abroad, and "Sensual Nude Balm, Gloss," known as the brand Ambassador Black Pink Jenny Look.