MZ user's preference…Photomatic Opens Pop-Up 'Super Mario Bros Wonder' On Garosu-gil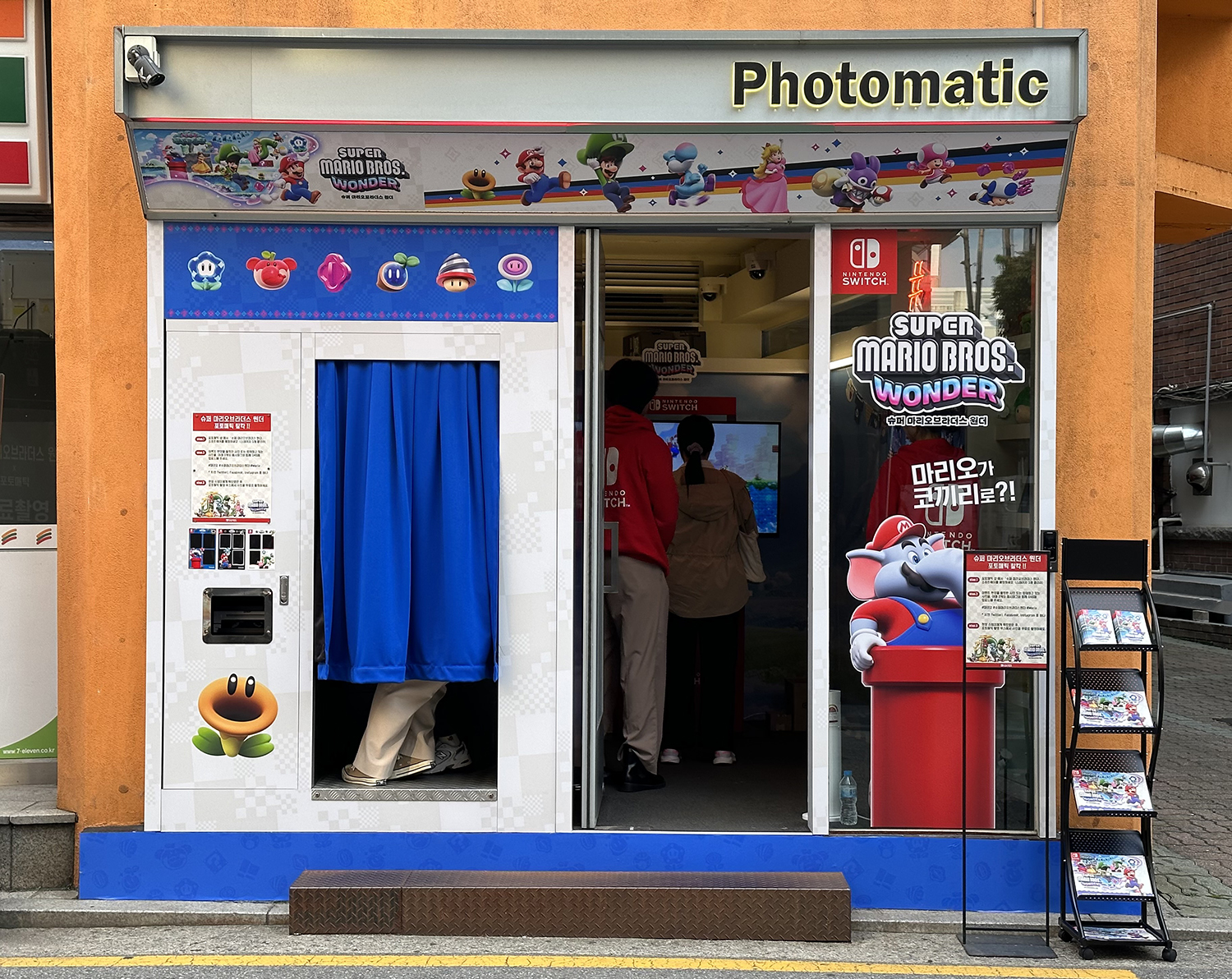 Events where you can enjoy brand experience and photo booth shooting at the same time are gaining popularity among MZ users. Photomatic's "Super Mario Bros. Wonder" pop-up, which opened in Sinsa-dong, Seoul, is one of them.
Self-photo brand Photomatic announced that it held an event at the "Photomatic Shop #," a pop-up space located in Sinsa-dong, to commemorate the launch of Nintendo's "Super Mario Bros Wonder."
The pop-up, which is attracting the attention of many fans who have waited for "Super Mario Bros. Wonder," will feature an event where you can experience games and enjoy free photo booths.
Photomatic is a self-photo brand and operates not only a studio but also a photo booth service. In addition, "Photomatic Shop #," a service that rents space for brands and contents that do not have offline space, is also being operated so that customizable photo booth functions can be utilized. Located on Garosu-gil in Sinsa-dong, where there is a large floating population, the "Photomatic Shop#" pop-up store is a service that can be used to promote branding in that you can customize both inside and outside the space, and above all, you can produce goods with photo booths. Therefore, we are collaborating with various brands with various contents that will target the tastes of MZ users.
In this "Super Mario Bros Wonder" event, people who want to experience the game in person or want to leave a memory photo with a photo frame of the "Super Mario Bros Wonder" character will be entertained.