Actor Ryu Jun-yeol, "We need to end the plastic era."
Greenpeace Campaign Video Urges Strong Plastic Agreement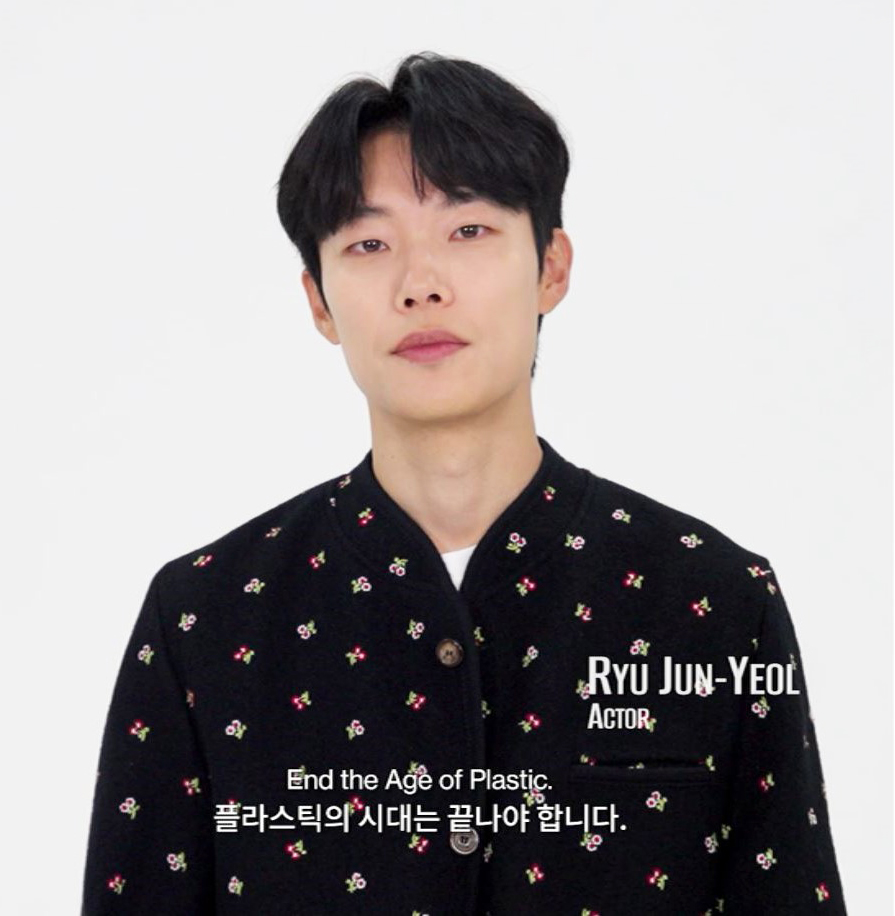 Actor Ryu Jun-yeol has added his voice to the call for a strong plastic agreement, with the third Intergovernmental Negotiating Committee (INC3) for the International Plastic Convention being held in Kenya on Nov. 13.
Greenpeace released a video called "End the Age of Plastic" on its official YouTube channel, with 14 celebrities around the world calling for an end to the plastic era. In Korea, actor Ryu Jun-yeol, the first official ambassador of the East Asian branch of Greenpeace, appeared in the video and appealed for the urgent need to resolve plastic pollution.
Actor Ryu Jun-yeol said, "The plastic era must end. "This is because plastic production accelerates the climate crisis further," he said, stressing that plastic production must be discussed to end plastic pollution.
In addition to actor Ryu Jun-yeol, actor Lee Jung-jae, world-renowned environmental activist Jane Goodall, and actors Selina Zetley, William Shatner, Janet Sieh and Selina Jade participated in the video. They have different languages and cultures around the world, but they have united their minds to sign a strong international plastic agreement.