JUCY JUDY launches 2023 S/S collection with New York graphic artist Lauren Martin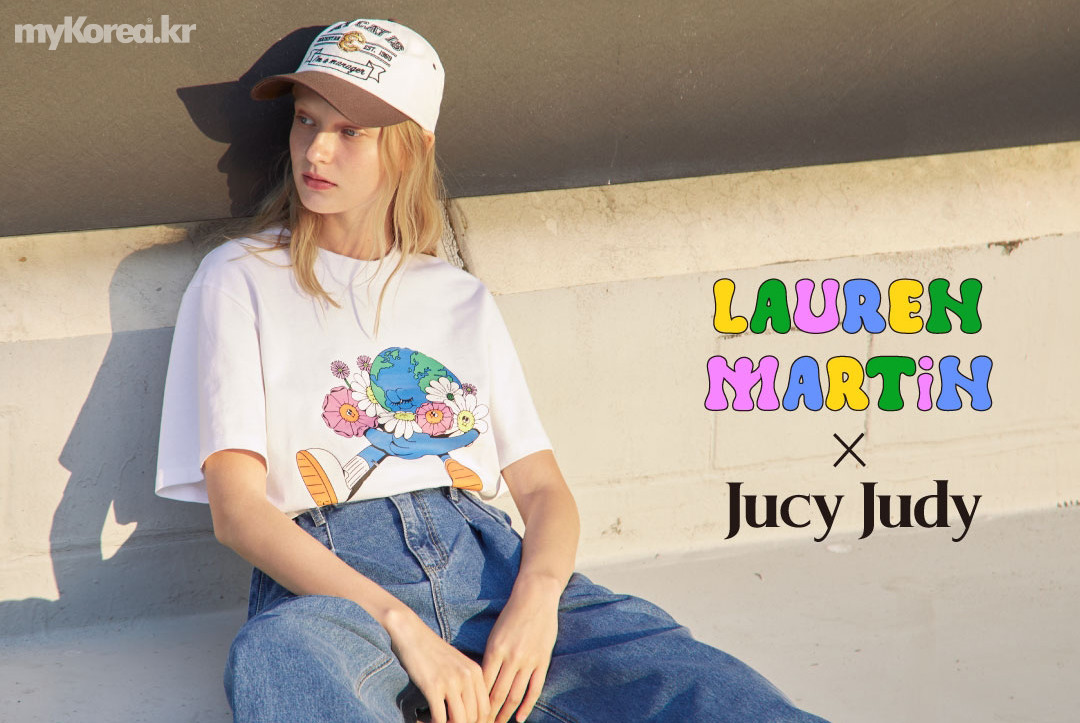 TBH Global's young casual brand 'JUCY JUDY', which has collaborated with various global artists every year, has released the 2023 S/S collection featuring artwork by famous New York artist Lauren Martin.

Lauren Martin is an illustrator who presents lively graphics inspired by the humor found in nature and everyday life. It is characterized by an artwork that stands out in a modern harmony of fun drawings and saturated colors that breathe life into objects such as eyes, nose, and mouth. In particular, he has collaborated with several global fashion brands such as Nike, Gap, Mulberry, and Uniqlo, so Judy Judy's collaboration collection is getting more attention and response.

This season emphasized the movement toward sustainability and eco-friendliness with three types of collaboration artwork that added Juicy Judy's unique sensibility to the 'flower' and 'earth' characters representing the artist. The S/S collection, which expresses the preciousness and beauty of nature in colorful colors, was released in 10 types, including T-shirts, pullover knits, dresses, and cardigans.