Cleansing brand "Senka" selected "Chuu" as an embersider
'Erasing Lab' Branding Campaign with Chuu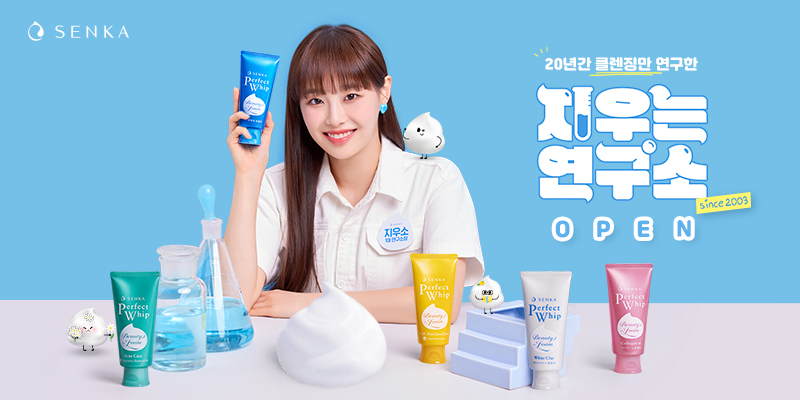 Photo : Singer "Chuu" (source: Senka) who was selected as an emberser of the cleansing brand "Senka"
Senka, a brand specializing in cleansing, announced that it will select singer Chuu (real name Kim Ji-woo) as an emberser and launch a new branding campaign with the concept of "Erasing Lab," which has only studied cleansing for 20 years.
Senka said Chuu's bright and positive charm, which makes the public feel good, matched the brand's sensibility of providing pleasant cleansing with sticky bubbles, and asked for a lot of expectations and attention for her move with the newly renewed Senka Perfect Whip and New Amber Suther Chuu in 20 years.
In addition, Senka released a video of the "Erasing Lab" brand campaign with Chuu. In the released video, "Chuu," the first director of the institute Jiwoo, will conduct a perfect bubble test of Senka. Chuu emphasized the "second-generation perfect whip" that has become more perfect by applying a "micro beauty foam" that provides a moist and clean face wash with a more chewy and soft Woojin form than the existing perfect whip.
Senka's Amber Suther Chuu is an artist who stands out in various fields such as entertainment programs, advertisements, and pictorials with bright and positive energy. In addition, he has recently provided various contents through his YouTube channel "Protect Chuu Can Do It," giving many subscribers a pleasant laugh.
※source : 'PeopleTV' https://peopletv.co.kr/2473