Skin U Launches New Products and Launches Campaigns With Model Shin Se-kyung
Two fresh fragrance shower gels including vitamin C are released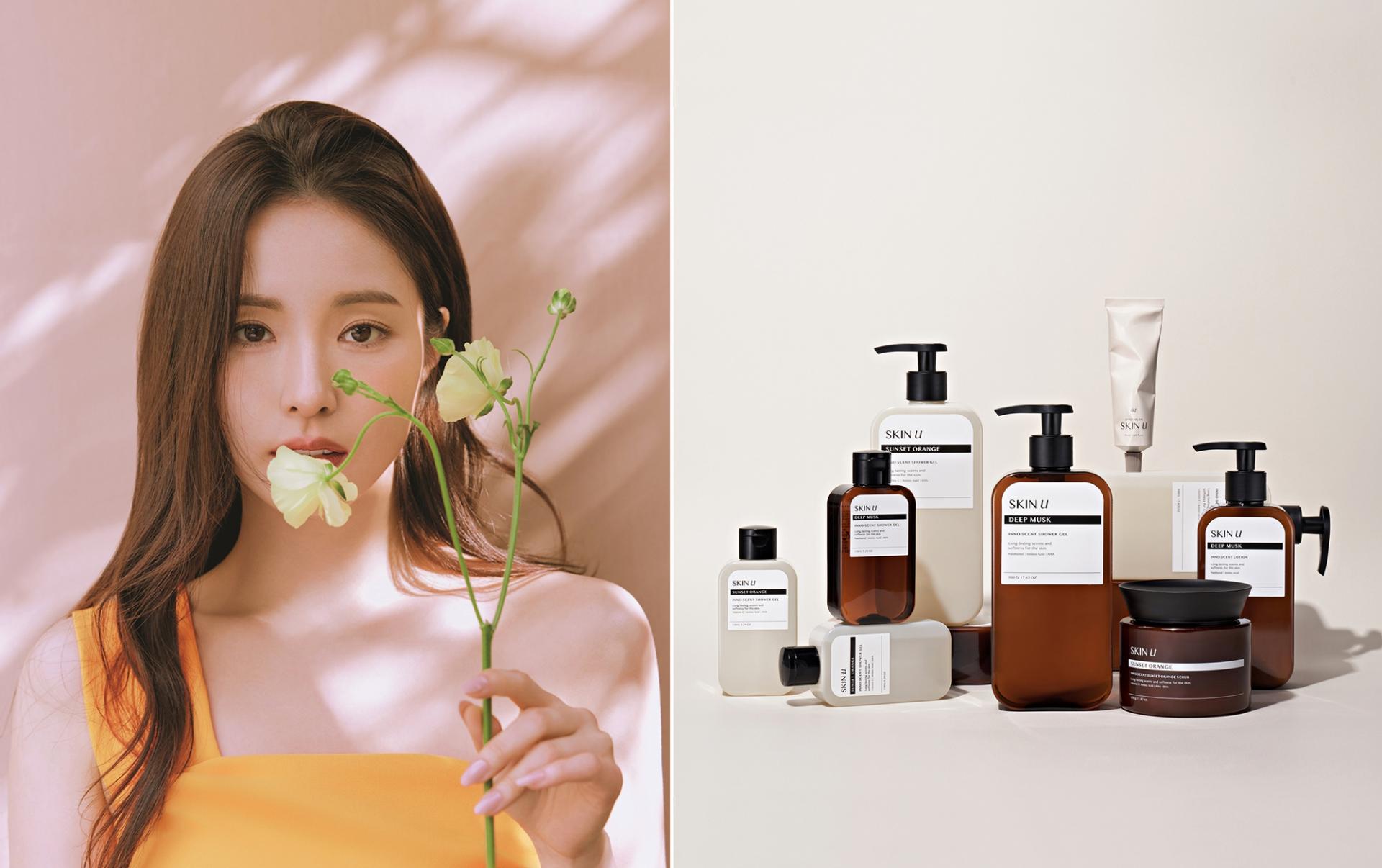 AmorePacific premium body care brand SKINU will launch new shower gel and scrub products from the Innocent line and launch an advertising campaign with brand model Shin Se-kyung.
The two types of skin oil shower gel (Sunset Orange, Odd Flor) that are introduced this time are citrus and floral scents suitable for summer, and the package is also differentiated into clean white. The advantage of conventional skin oil, which makes you feel the lingering scent for 24 hours with high-density cream perfume foam, has been brought. It is a weak alkaline formulation containing vitamin C that washes away dead skin cells, sebum, and fine dust, and contains AHA components, which is effective in caring for dead skin cells. It contains 16 types of amino acids and cica ingredients to soothe the skin and maintain moist skin without tightening.
Body Scrub is the first type to be introduced in Skin U, and consists of a total of four types by adding Sunset Orange, Odd Floral, and Dusty Powder scents to the deep musk scent of existing Skin U. It is possible to take three steps (STEP) care from dead skin cells excited with three grains including vitamin capsules to old dead skin cells and dead skin cells accumulated in pores. It is certified as a functional acne-relieving skin with 0.5% of natural ingredients and salicylic acid, and can be used without any burden by completing the German Derma test. It is also designed to remove the amount of use once on the lid in advance for convenient use.
※source : 'PeopleTV' https://peopletv.co.kr/2509