Seoul Beauty Pop-Up Store Ends Successfully as a Base for the Beauty Industry at 2023 Seoul Beauty Week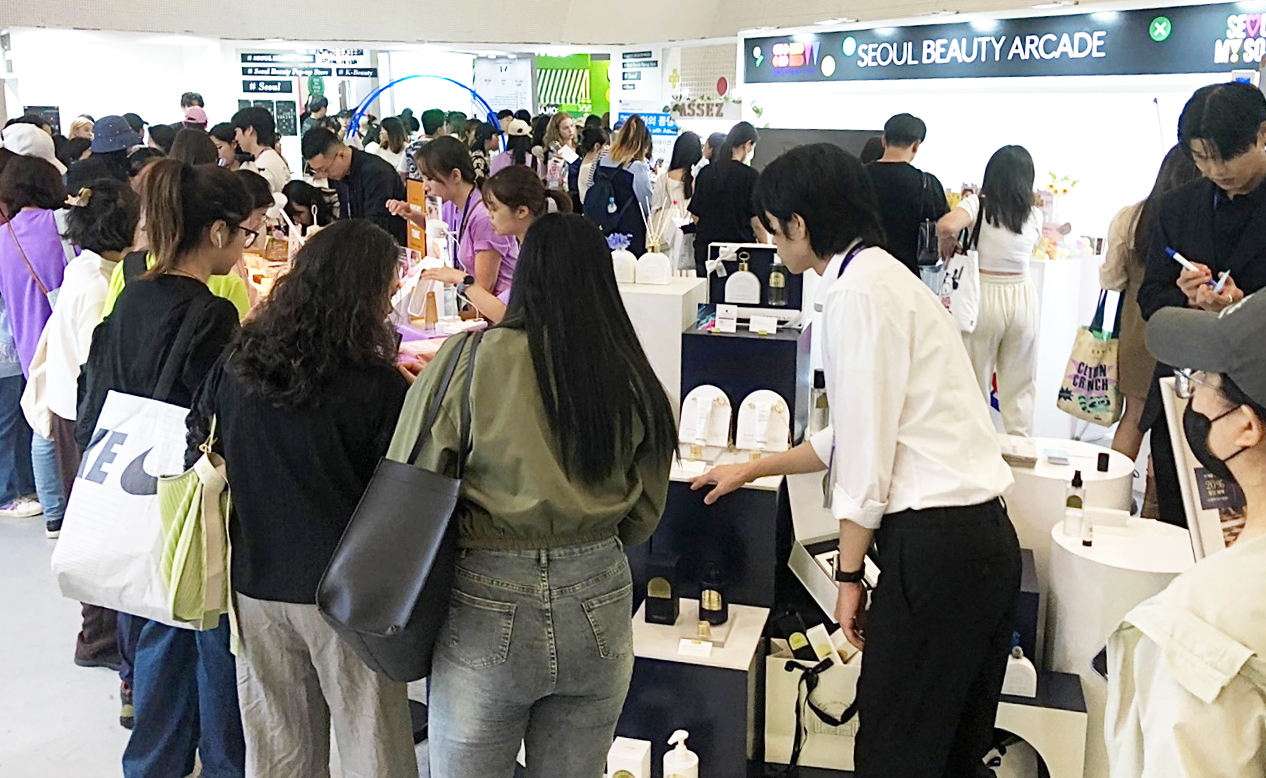 The Seoul Beauty Pop-up Store will run from September 21 to 23 at the 2023 Seoul Beauty Week, and has successfully ended the pop-up at the center of the beauty industry.
The Seoul Beauty Arcade, a beauty pop-up store operated through the Seoul Metropolitan Government's 2023 Promising Beauty Company Marketing Support Project, was held at Dongdaemun Design Plaza (DDP) in conjunction with the 2023 Seoul Beauty Week, following Seongsu in July and The Hyundai Seoul in Yeouido in August. The Seoul Metropolitan Government has set up contact points with customers who visited to experience K-beauty and Seoul's advanced lifestyle to support promising beauty brands to be widely known.
A total of eight companies, Cosrium (Davida), Ose (Soybebe), Square Orange (Planet Factory), SB Cosmetics (self-beauty), KOS International (Lupume), Fine Korea Corporation (Asez), Middle Studio (Chwi), and Rayrow (Barbimello), participated in the DDP pop-up to accelerate brand promotion.
Booth visitors were able to enjoy pop-ups by participating in events such as beauty snacks and drawing games with stamp games in the pop-up, and left the venue while experiencing the excellence of products through participation in various SNS events and product experiences prepared by promising beauty companies.