NILE, 2023 Lifelong Learning, Future Conference of Education' ended successfully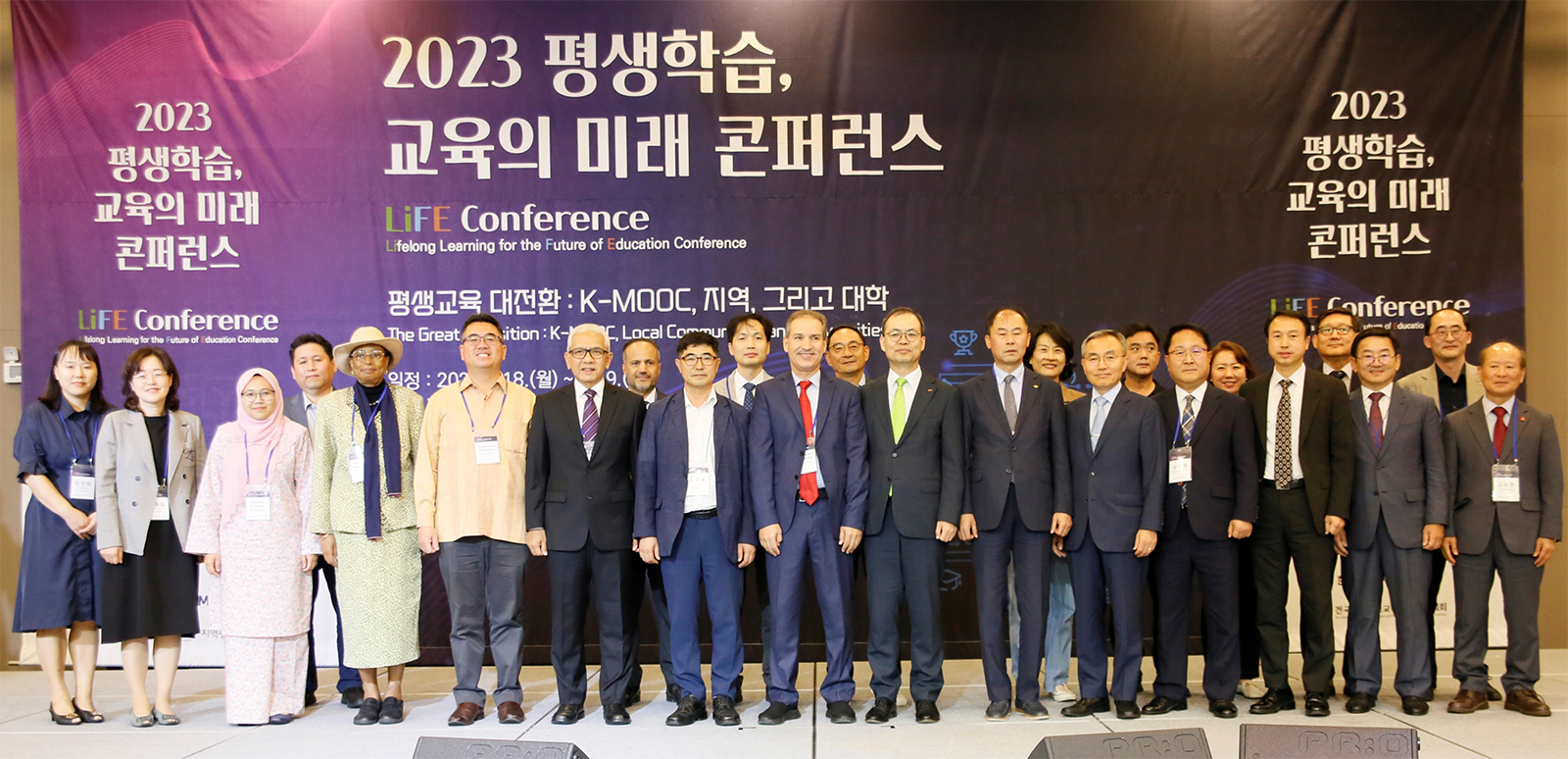 Hosted by the Ministry of Education and organized by NILE(National Institute for Lifelong Education), the 2023 Lifelong Learning and Education Future Conference ended successfully. The conference was sponsored by Jeju Special Self-Governing Province, Jeju Halla University, Korea Broadcasting and Communications University, and the National Council of Provincial Lifelong Education Promotion Agency.
The conference, which was held at the Jeju Halla University Convention Center on September 18 and 19, was attended by more than 300 officials from lifelong learning policies, including local governments, universities, and credit banking systems, and in-depth presentations and discussions were made under the theme of "Lifelong Education Transformation: K-MOOC, Region, and University."
On the first day, a keynote lecture by four domestic and foreign experts and a special meeting was held with representatives of the lifelong education promotion system in each field. At the keynote lecture, Kim Woo-seung, head of the Korea Institute of Engineering and Certification, presented "Sustainable Regional-Industrial-University Cooperation Plan," Koumbou Boly Barry, director of the Islamic Education, Science and Culture Organization (ICESCO), "Regional Innovation Viewed by Lifelong Learning," Hong Jung-min, director of the Hunet Edutech Research Institute, "The Combined Age of Work and Learning, What Lifelong Education Should Prepare," and Rudy Salahuddin, Indonesia's Deputy Minister for Digital Economy, Human Resources and Small and Medium Business, presented "The Essential Mission of 21st Century Education: Providing Inclusive Lifelong Learning for All."
On the second day, a subcommittee meeting was held on four topics: the future of △ university, lifelong education and regional growth △ learning cost support policy to guarantee the right to lifelong learning for the whole people △ the future model of education using MOOC △ the future of the credit banking system. Subject presentations, case presentations, discussions, and Q&A were conducted by each division, allowing presenters, debaters, and participants to share their opinions and form a consensus for the transition of lifelong learning.