aT, discusses cooperation plans with World-OKTA to expand agricultural and marine product exports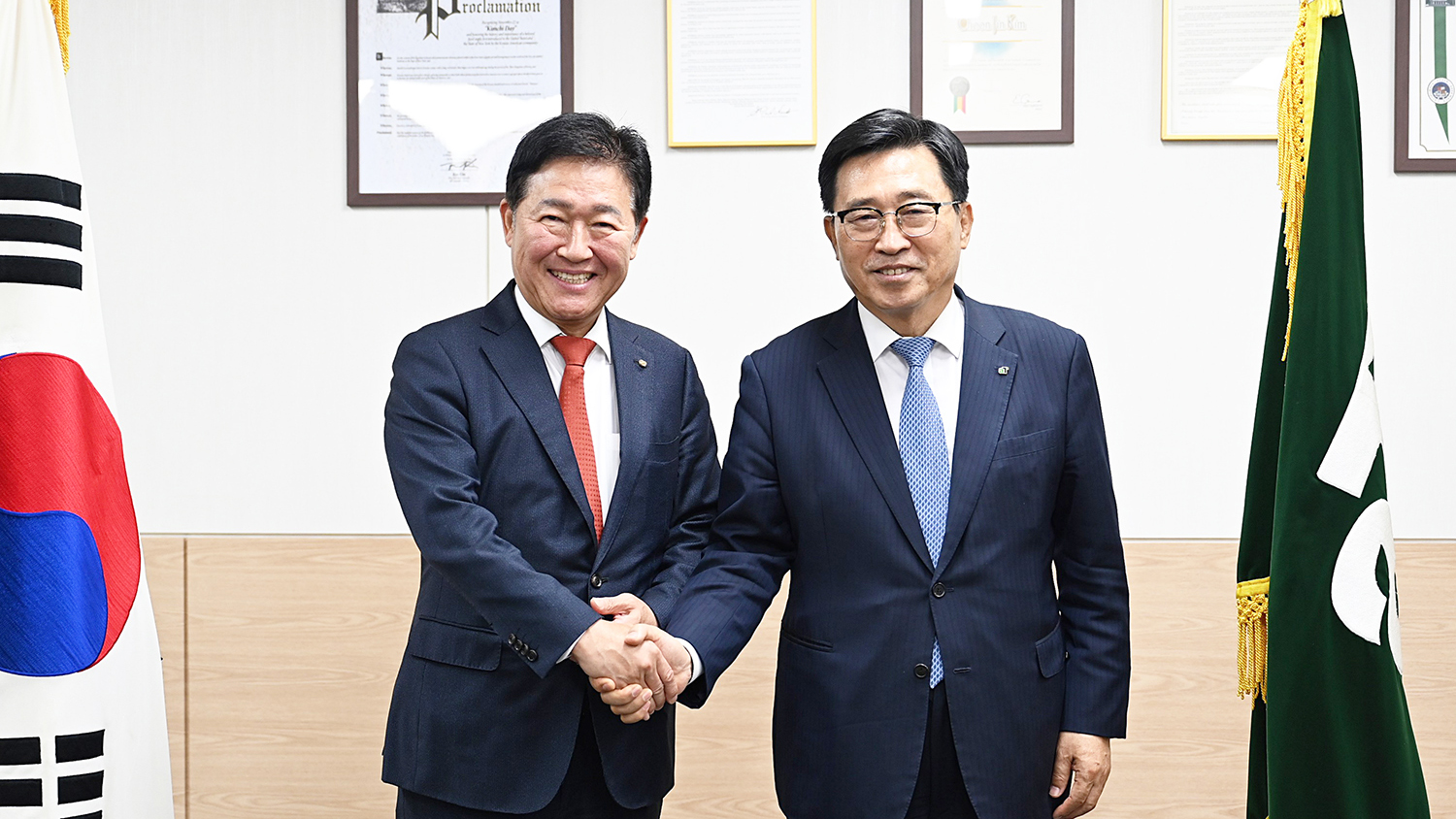 Kim Chun-jin, president of aT(Korea Agro-Fisheries & Food Trade Corporation), met with Park Jong-beom, the new chairman of World-OKTA(World Federation of Overseas Korean Traders Associations), on the 10th to discuss ways to cooperate to expand K-Food exports.
President Kim Chun-jin said, "I am always grateful for the passion and efforts of Korean businessmen who are actively working overseas," adding, "I ask you to continue to take the lead in helping Korean agricultural and fishery foods spread around the world."
"World-OKTA and the corporation have been cooperating in many areas, including the development of emerging markets," Chairman Park Jong-beom said. "We will continue our activities to expand K-Food exports in the future."
World-OKTA is the largest economic organization for 7.6 million overseas Koreans with branches in more than 70 countries around the world, and aT signed a business cooperation with World-OKTA to expand exports of agricultural and fishery foods in 2021 and is cooperating in discovering joint projects to explore emerging export markets.