Opening of the 9th World Forum on Korean Politicians "Should Play a pivotal role for global issues facing the world"
76 Korean politicians from 10 countries participate in the Shilla Hotel in Jangchung-dong, Seoul on the 13th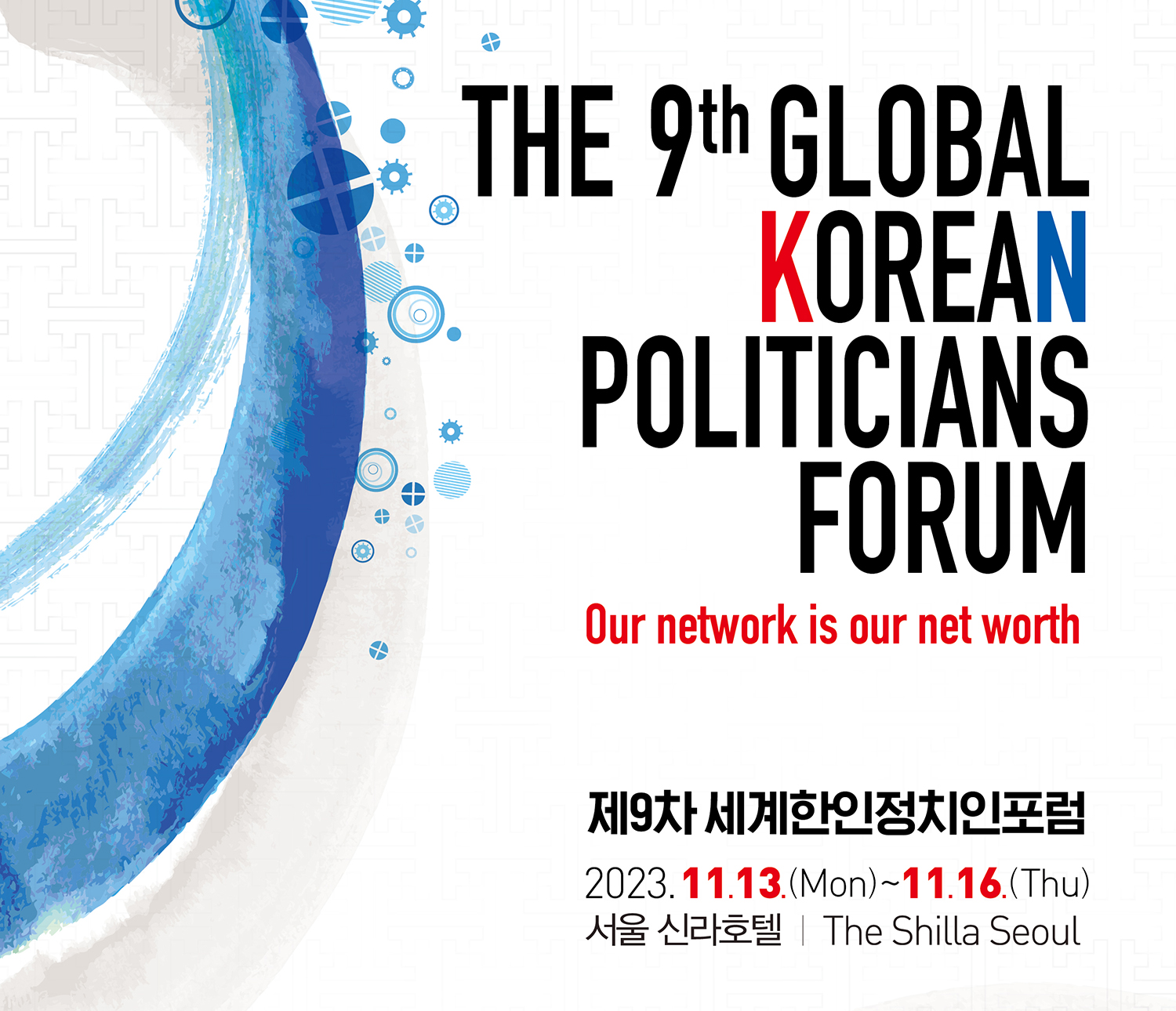 The 9th World Korean Politicians Forum, where Korean politicians who are active in mainstream society around the world gather together to seek the role of Korean politicians for world peace and prosperity, inclusion of diversity, and enhancing their political power in their countries of residence, opened at the Shilla Hotel in Jangchung-dong, Seoul on the afternoon of the 13th.
Hosted by the World Council of Korean Politicians (Chairman Yoo-ah Martin, Federal Senator of Canada) and sponsored by the Center for Overseas Korean Cooperation, the forum will run until the 16th under the theme of the role of Korean politicians for peace and prosperity in the unstable world and the development of political power in the Korean community.
This year's forum was attended by a total of 76 Korean politicians from 10 countries, as well as National Assembly and government officials.
In particular, many Korean politicians attended, including Canadian Senator Yuna Martin, the first Korean lawmaker and president of the World Korean Politicians Council, U.S. Deputy Governor of Hawaii Sylvia Luke, the first Korean-American deputy governor in the 120-year history of Korean immigration, Canadian Korean-first state minister and oldest-ever and most-elected minister of the elderly and disabled in Ontario, Canada Cho Sung-joon, U.S. Deputy Minister of Veterans Affairs and Military Affairs Park Je-sun, who overcame difficulties and was named Deputy Minister of Afghanistan and was selected as Deputy Minister, and the first Korean female representative Kimbera of Kazakhstan. Other prominent politicians include Han Jung-tae, vice mayor of Ryde City in New South Wales, Australia, and Hong Soo-jung, U.S. representative of Georgia.
The opening ceremony was followed by a welcoming speech by Kim Young-geun, head of the Overseas Korean Cooperation Center, a congratulatory speech by National Assembly Speaker Kim Jin-pyo, and a special speech by Foreign Minister Park Jin.