The Korea Cultural Information Service is looking for a next-generation startup that will lead the future of the cultural data industry
A total of 5 companies are selected…Support for corporate growth, including commercialization funds of 10 million won each and investor linkage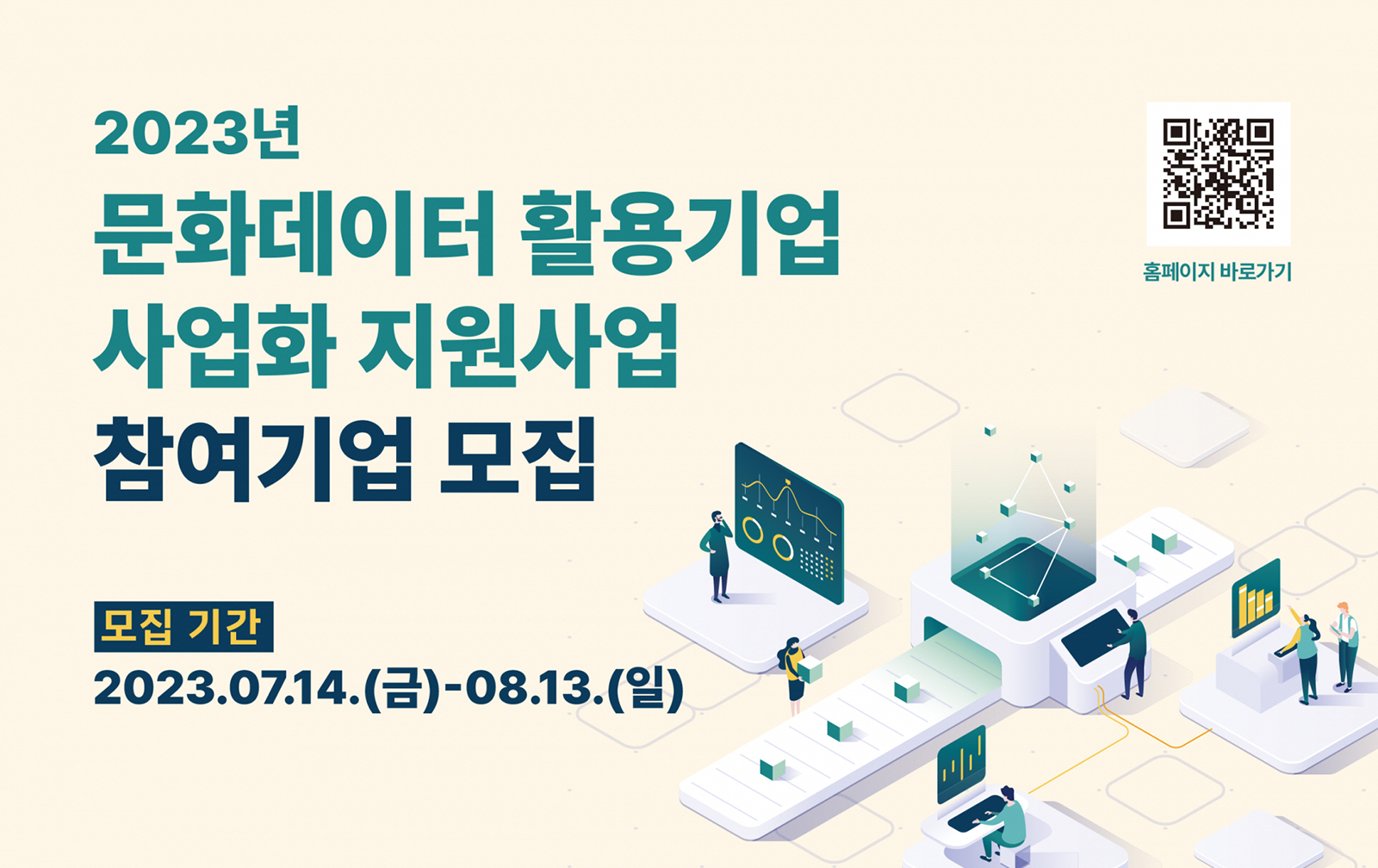 The Ministry of Culture, Sports and Tourism (Minister Park Bo-kyun, hereinafter referred to as the Ministry of Culture, Sports and Tourism) and the Korea Culture Information Service (Director Hong Hee-kyung, hereinafter referred to as Moon Jung-won) will recruit companies to participate in the "2023 Cultural Data Utilization Company Commercialization Support Project" until August 13.
This project supports commercialization funds and programs necessary to strengthen corporate capabilities to discover and foster start-up companies with cultural data-based growth potential.
The public offering period is until August 13, and any start-up company that wants to create new added value using cultural data can participate within seven years. After the first document review and the second presentation evaluation, the final five companies with suitable capabilities for commercialization support companies will be selected.
The Korea Cultural Information Service plans to provide customized programs such as 1:1 consulting and mentoring based on corporate demand and experts' preliminary diagnostic evaluation results along with commercialization funds (10 million won per company). In addition, IR Demo Day will be held to actively support support companies to promote their businesses to start-up planners (ACs) and professional investors (VCs) and to attract actual investment. Two companies with excellent commercialization support will also be awarded a total of 5 million won in prize money, including commendations.
※source https://peopletv.co.kr/2585