Director of Overseas Koreans' Office shares the pain of Koreans affected by the atomic bomb
The head of the Overseas Korean Office attends the memorial service for the victims of the Hiroshima atomic bombing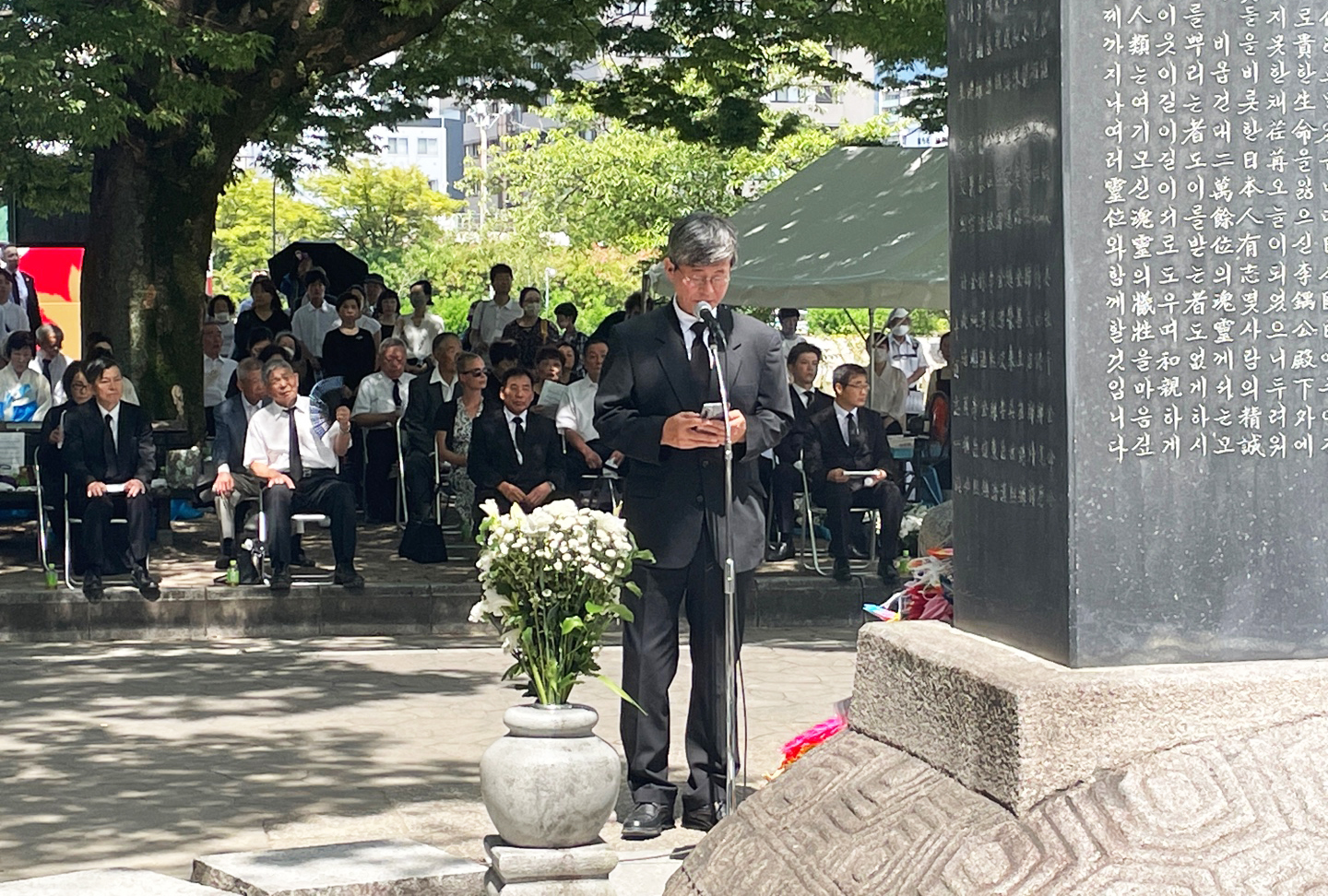 Lee Ki-chul, head of the Overseas Korean Affairs Office, attended the memorial service for the victims of the atomic bombing held at Hiroshima Peace Park on August 5.
Marking its 54th anniversary, the "Korean Atomic Bomb Victim Memorial Festival" is held every year to commemorate Korean victims at the memorial monument for Korean atomic bombs, which was built in 1970 under the leadership of the Hiroshima headquarters of the Japanese Democratic Party. This year, the head of the Overseas Koreans Office attended on behalf of the government to commemorate the victims of the atomic bombing along with their compatriots. More than 150 Korean and Japanese officials attended the memorial service, including the Embassy of Japan in Japan, the Consulate General in Hiroshima, organizations related to the atomic bombing, officials from the Central and Hiroshima Mindan, and Japanese political figures. On the Japanese side, Tetsuo Saito, Minister of Land, Infrastructure and Transport, and Prime Minister Kishida also sent a telegram of condolence.
At the memorial service, Director Lee Ki-chul paid tribute to the victims of the Korean atomic bombing who collapsed in a foreign country in Iyeokman-ri due to the devastation of the war and prayed for the victims' eternal rest. In addition, the Overseas Koreans' Office promised to care for and comfort the pain of the victims of the atomic bombing who lived silently despite pain and discrimination.
The Overseas Koreans' Office was launched on June 5 as a dedicated organization for 7.5 million overseas Koreans and has established and implemented various policies for overseas Koreans. In particular, the Overseas Koreans' Office is also focusing on warmly caring for historical special compatriots, multicultural compatriots, and overseas adoptees, such as Koreans affected by the atomic bombing, Sakhalin Koreans, and Goryeo Koreans.
※source https://newsk.co.kr/1731