The 16th Seoul ODA International Conference ended successfully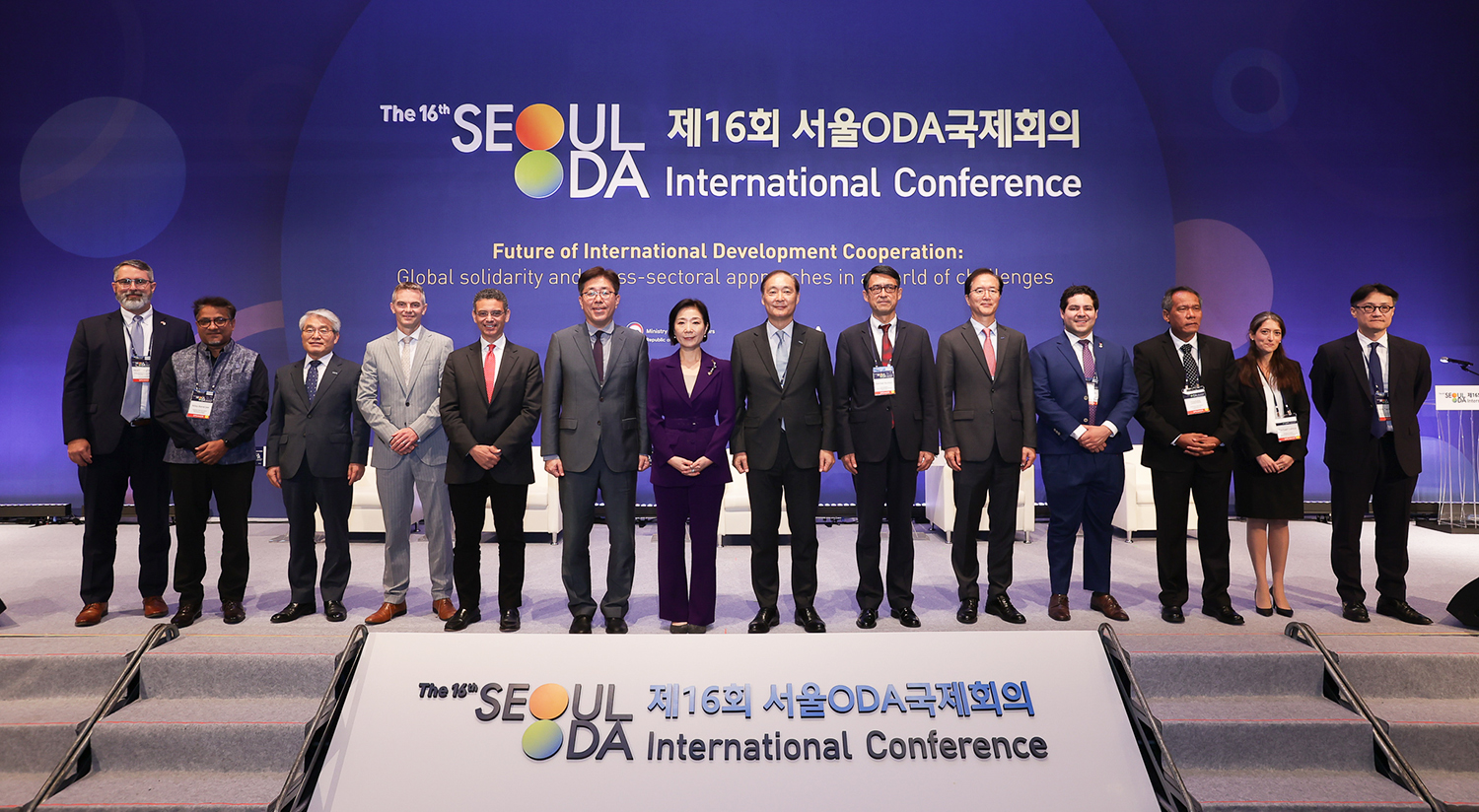 The 16th Seoul ODA* International Conference, held by the Ministry of Foreign Affairs and KOICA (Korea International Cooperation Agency) at Lotte Hotel in Seoul on September 7, ended successfully with more than 300 officials from major international organizations and development aid agencies.
*Official Development Assistance (ODA): Bilateral and multilateral development cooperation provided by the state, local governments or public institutions for the development and welfare promotion of developing countries
In a welcoming speech, Vice Foreign Minister Oh Young-joo said, "The government should exercise 'creativity and innovation' to respond to complex crises in the international community and accelerate the achievement of sustainable development goals.
In addition, Vice Minister Oh said, "The Korean government will faithfully implement △ expanding the size of public development aid △ strengthening the role of private investment in public development aid △ dramatically improving humanitarian aid activities to cope with the global complex crisis."
In his opening speech, Koica Chairman Jang Won-sam stressed the need for discussions on strategic cooperation to respond to interdependent global challenges, and said that the international conference will continue to share strategies for co-prosperity and prosperity.
In a keynote speech, the chairman of the OECD Development Assistance Committee (DAC) pointed out the growing demand for humanitarian aid and the financial crisis as obstacles to achieving the SDGs and emphasized the importance and influence of ODA.